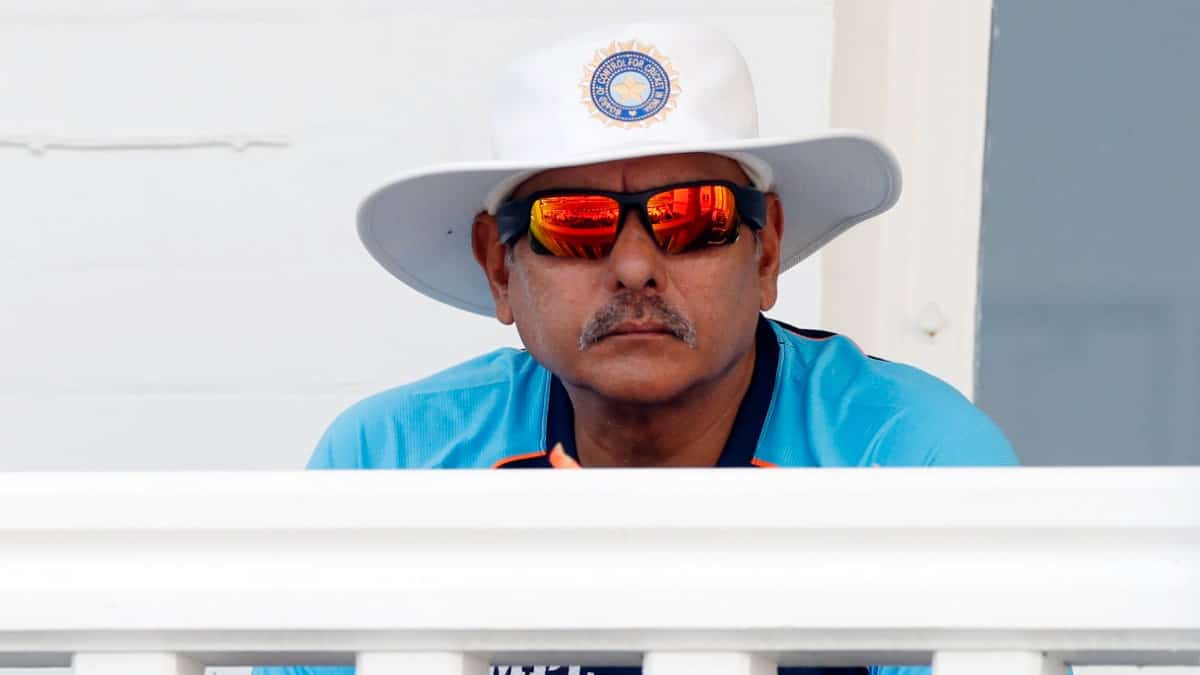 Ravi Shastri | Source: Twitter
Former India head coach, Ravi Shastri warned India to refrain from rushing their ace pacer Jasprit Bumrah to the national side, especially when the World Cup looms ahead.
Following a prolonged absence from the Indian side due to a back injury dating back to the last Asia Cup, Bumrah is expected to return to action during India's tour of Ireland in August.
Meanwhile, the former India captain Ravi Shastri isn't in favour of this call as he wants Bumrah to be fit for the big assignment ahead in the 50-overs World Cup, scheduled to be played in India later in October.
Shastri cited the example of Pakistani speedster Shaheen Afridi, who made an early comeback during the T20 World Cup last year. However, he later paid the price for it in a harsh way, as he remained out of action for a long time and missed several home series for Pakistan.
"He (Bumrah) is a very important cricketer. But if you rush him for the World Cup, then you might lose him for four months later on, much like Shaheen Afridi. So there's a thin line, and it needs to be thought about," Shastri said speaking exclusively to The Week.
His body cannot cope with Test cricket: Ravi Shastri on Hardik Pandya
The former India head coach also opened up on the debate surrounding Hardik Pandya's inclusion in the Test side. Shatri feels Pandya's body is not in a state to cope with challenges of red-ball cricket.
He also believes that Pandya can take over the white-ball captaincy of team India in near future.
"Let's be clear. His body (Hardik) cannot cope with Test cricket. After the World Cup, I feel he should take over captaincy in white-ball cricket. Rohit should lead India in the World Cup, no question there," Shastri added.