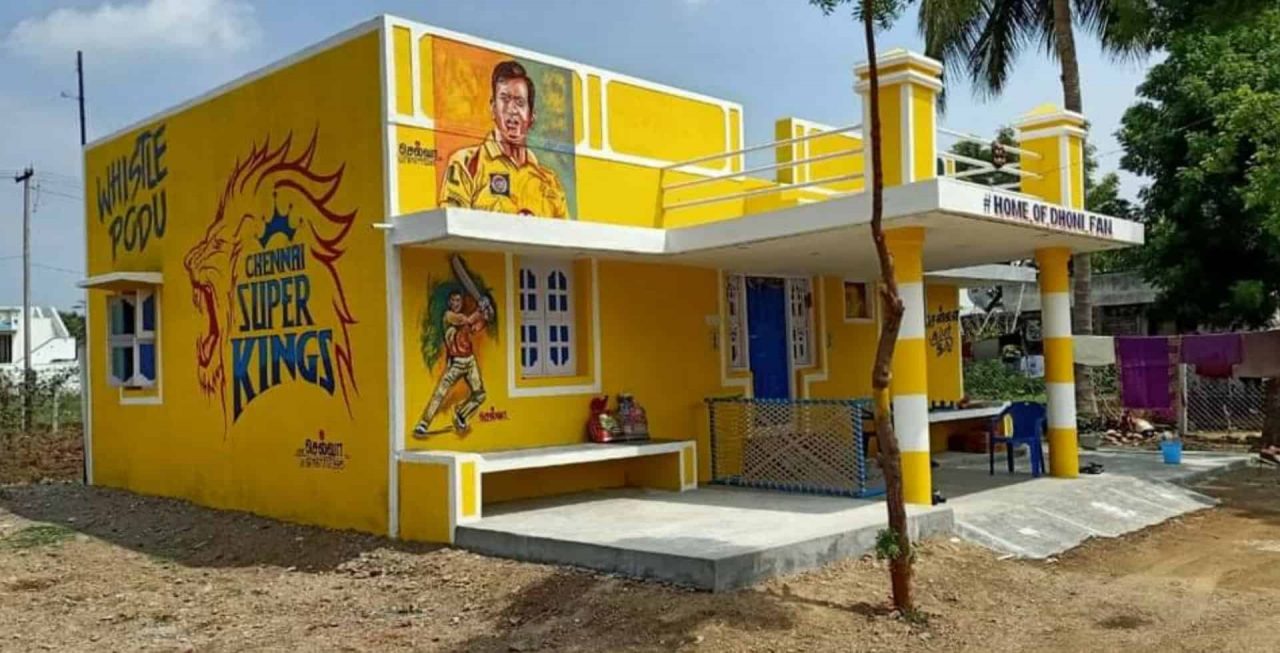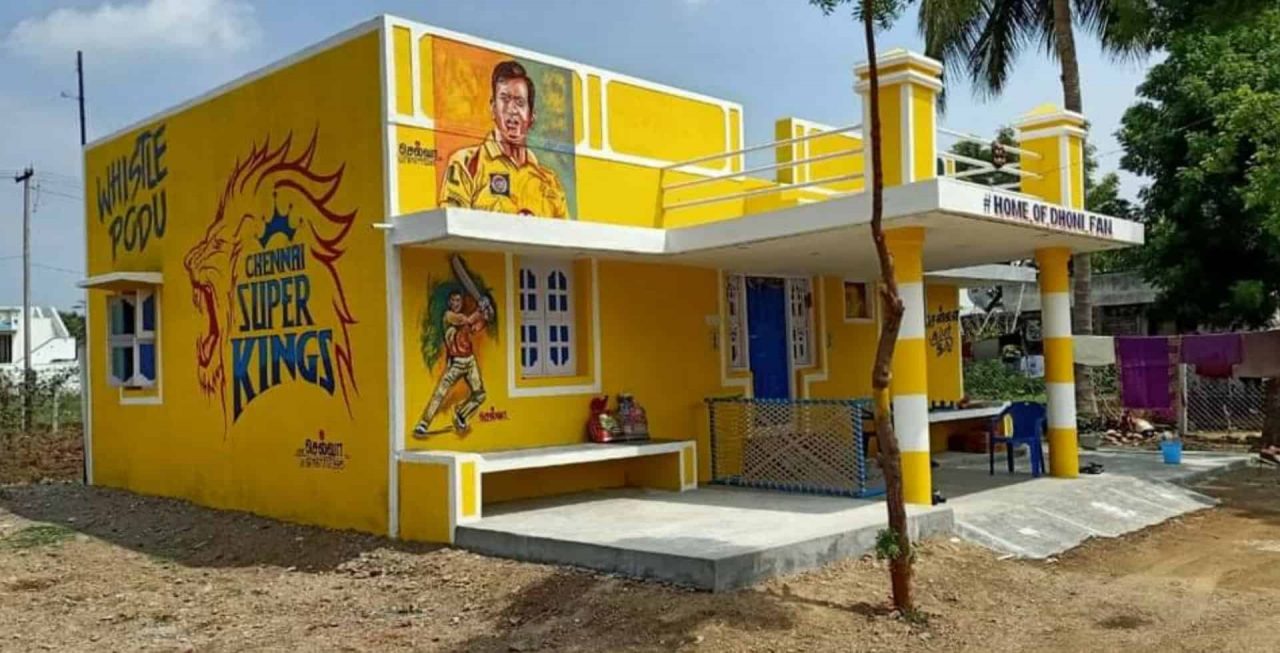 In the 13th edition of the Indian Premier League (IPL), former Indian captain Mahendra Singh Dhoni's team Chennai Super Kings is struggling a lot as they have won just 3 matches out of the eight they played so far. Despite this, the fans continue to trust him and his team. One of his fans, Gopi Krishnan, painted his entire house in Chennai Super Kings colour i.e. yellow.
Not only this, but Gopi has also put a portrait (photo) of Dhoni at home and named the house as 'Home of Dhoni Fan'. The franchisee himself shared the photo of this fan on Twitter.
Photos of Gopi Krishnan House:
Gopi Krishnan, a resident of Arangur village in Cuddalore district of Tamil Nadu, calls himself Dhoni's biggest fan. He painted the outer wall of the house in yellow. Along with this, a photo of Dhoni is also made on the wall. Gopi has also got CSK logo 'The Lion' made on the wall, as well as the franchise's tag line 'Whistle Podu'.
Gopi says that people may be trolling Dhoni and CSK but he still has respect for Dhoni in his heart and will continue to trust him. He said that people have forgotten that Dhoni has been the biggest match-winner in the cricket world.
Gopi spent around Rs 1.50 lakh to paint the house in the colour of CSK. He also wrote 'Home Of Dhoni Fan' at the front door of the house. Gopi said that he is a little disappointed due to not seeing Dhoni playing live. He said, 'I want to tell him that whether you win or lose I will always support you and CSK.
CSK's team has currently won only 3 out of 8 matches. The team occupies the 6th position in the points table. Chennai Super Kings will play their next match against Delhi Capitals on October 17 in Sharjah