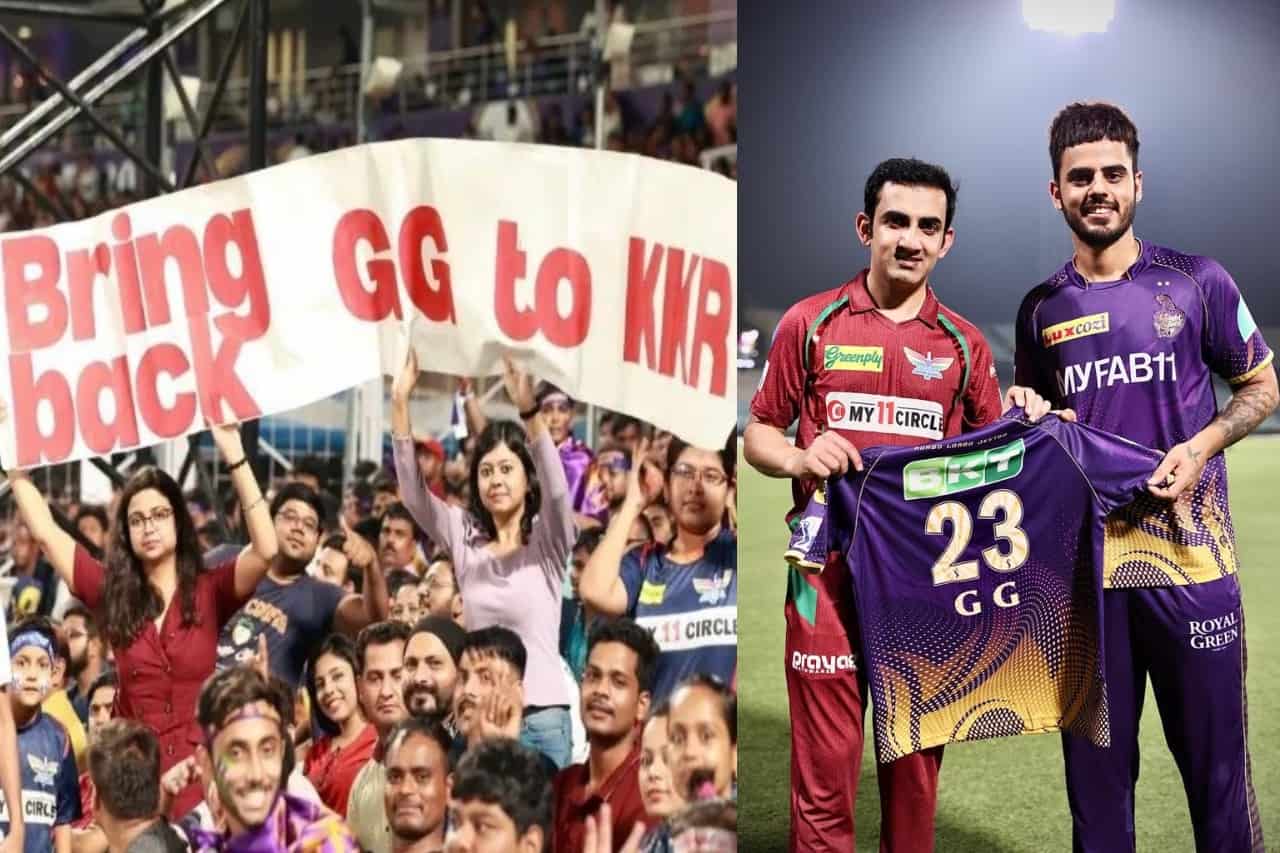 Fans holds poster titled "Bring Back GG to KKR" | Source: Twitter
According to reports, discussions are underway between Gautam Gambhir, the former captain of Kolkata Knight Riders, and the two-time champions, regarding the possibility of Gambhir taking on the role of mentor in the upcoming season of the Indian Premier League.
Gautam Gambhir holds a special place in the hearts of the Kolkata Knight Riders franchise and their fans as under his captaincy, the team secured two IPL titles. Presently, Gambhir has been serving as a mentor for the Lucknow Super Giants since 2021.
Following Gautam Gambhir's exit, the Knight Riders (KKR) experienced a decline in their performance. They struggled to reach the playoffs in 2019, 2020, 2022, and 2023. In 2021, they finished as the runners-up, narrowly missing out on the title to the Chennai Super Kings.
During IPL 2023, in a match between the Lucknow Super Giants and the Kolkata Knight Riders at Eden Gardens, Kolkata, the former emerged victorious.
Following the match, Venky Mysore, the CEO of the Kolkata Knight Riders, presented Gautam Gambhir with their team jersey while Nitish Rana, the captain of KKR, and other players extended their felicitations.
The reports of Gautam Gambhir's possible comeback to the Kolkata Knight Riders has set social media abuzz, with fans of the franchise eagerly anticipating his return and expressing their enthusiasm online.