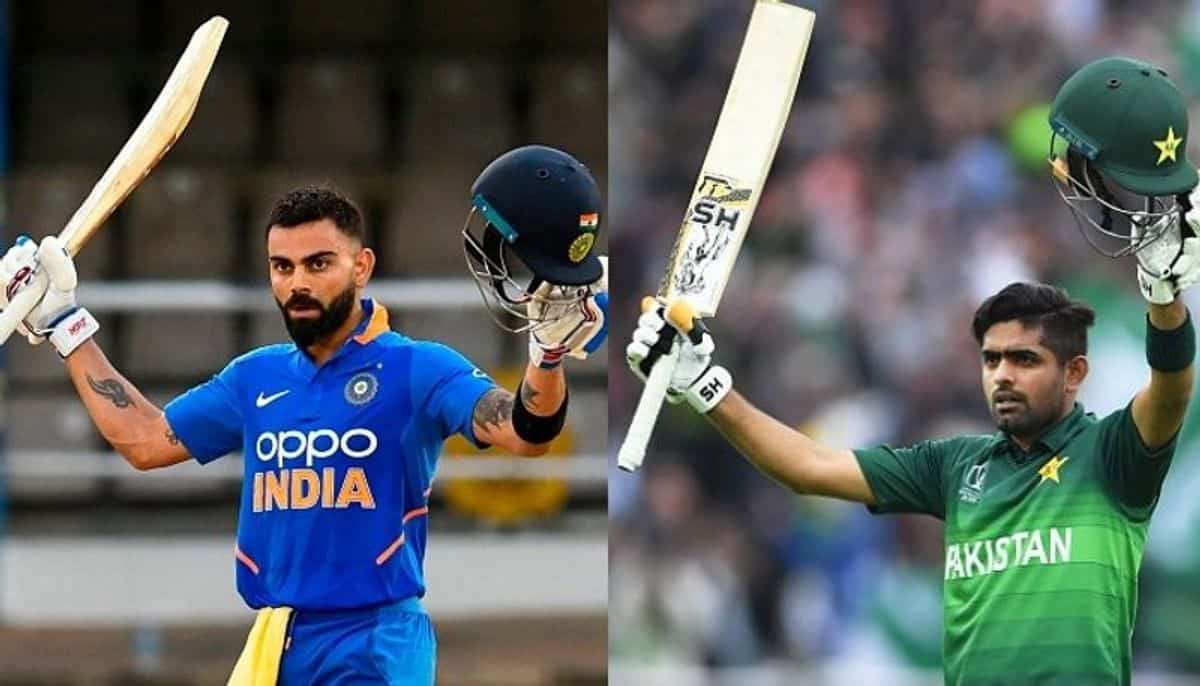 Virat Kohli And Babar Azam| Image Source: Twitter
Chennai Super Kings' star opener Faf du Plessis has recently opened up on the continuous comparison of Pakistan's skipper Babar Azam and Team India captain Virat Kohli.
Faf du Plessis, who has played for Dhoni-led Chennai Super Kings in the just-concluded Indian Premier League, is now playing in Pakistan Super League's Play-offs. He is a playing for Peshawar Zalmi and has scored 31 runs in the Eliminator 1. The 36-year-old South African and legend has called both Kohli and Babar 'extremely high-quality players'.
Faf du Plessis further speaking on Pakistan's skipper said that Babar Azam has surprised everyone with his abilities in T20 cricket.
"I do [see a similarity between Kohli and Babar]. They are extremely high-quality players. Babar, over the last year or so, has taken another step towards becoming one of the greats of the game so he has got an exciting future," Faf du Plessis told Cricket Pakistan.
"I think he surprised a lot of people with his T20 cricket. People would have originally boxed him as a guy that hasn't got a lot of power but certainly, of late his T20 game has been remarkable," he added.
Notably, 26-year-old Babar Azam, the limited-overs captain of Pakistan, has recently been given the leadership role in the game's longest format as well.
As long as their cricket career id concerned, the 32-year-old Indian skipper is the number one ranked ODI batsman. Talking about Test cricket, the veteran holds the second spot, while in T20I format he finds himself at the ninth spot.
Here it is worth noting that Virat Kohli is the only player with 50-plus averages in all the three formats.
Babar Azam, on the other hand, is regarded as one of the best, especially in the limited-overs format. He is second-ranked T20I player in the world and has accumulated 1,681 runs at an average of 50.93. In ODIs and Tests, he is ranked third and fifth, respectively.