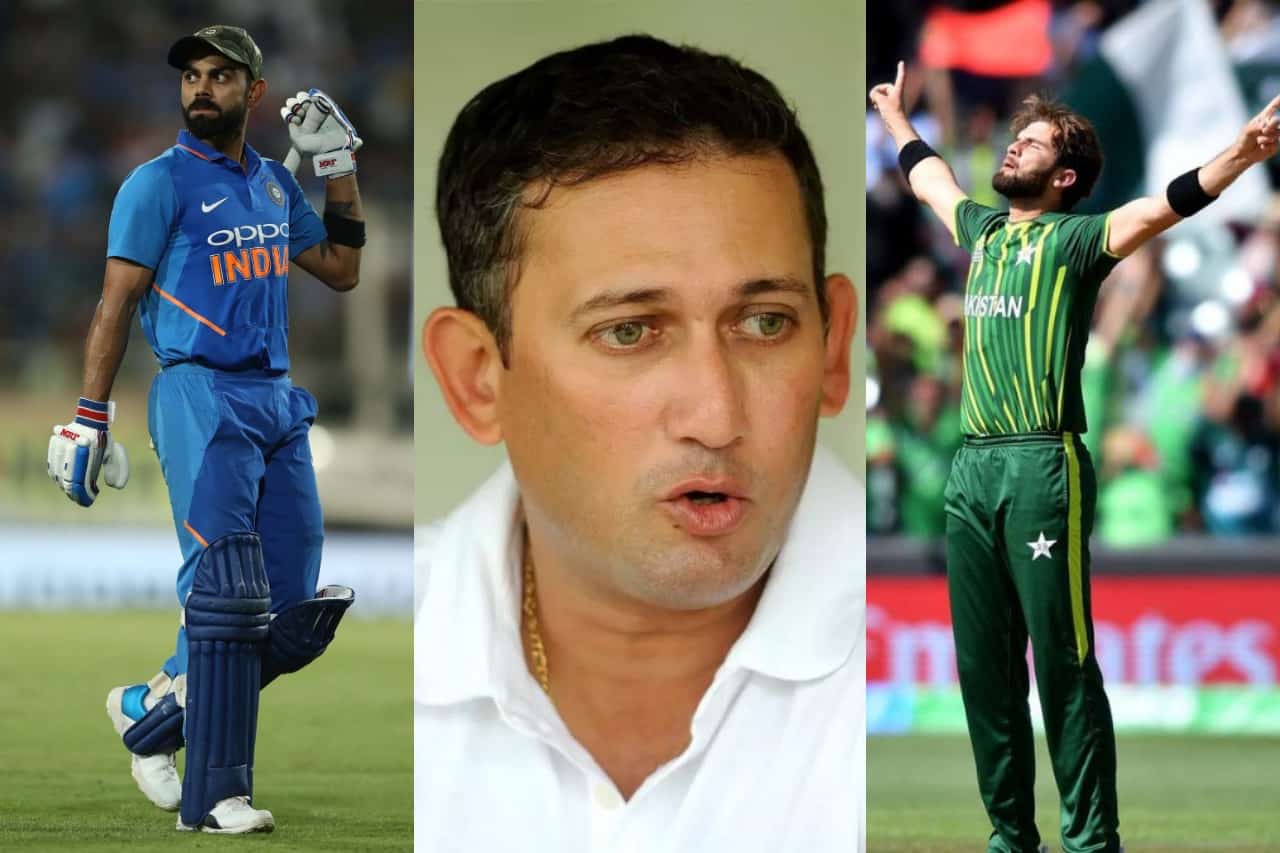 Virat Kohli (L), Ajit Agarkar & Saheen Afridi (R) | Source: Twitter
A false statement circulating online alleges that Ajit Agarkar, the chief selector of the Indian team said that 'Virat Kohli would handle Pakistan pacers Shaheen Afridi and Haris Rauf' in the upcoming mega clash between the arch-rivals Pakistan and India in Asia Cup 2023. But the truth is, Agarkar never said those words. Some random social media user just fabricated it on X [Formerly Twitter] and it got over 30K likes.
That's not the end of it as several Indian media outlets jumped on the bandwagon, publishing articles about this fake story. And if that wasn't enough, the story even made its way to Pakistan media. They went as far as questioning Shadab Khan, the all-rounder from Pakistan, regarding Ajit Agarkar's supposed statement, to which Shadab Khan gave his response.
"Dekhiye, ye depend karta hai on a day. Main ya koi aur, ya unki taraf se koi aisa bol de, to bolne se kuch nahi hota, kuch change nahi hota. Jab match hoga, match mein jo cheezein nazar ayengi, asal cheez wahi hoti hai," Shadab Khan told the media after the 3rd ODI against Afghanistan.
Translate to: Look, this depends on the day. Whether it's me or someone else, or if someone from their side says something like that, saying doesn't make a difference, nothing changes. When the match happens, what things are visible in the match, the real thing is exactly that.
While Ajit Agarkar might have stayed quiet about the India-Pakistan rivalry, Shadab Khan's words are definitely spicing things up. With the India-Pakistan match scheduled for September 2 in the upcoming 2023 Asia Cup at Pallekele Stadium, things are about to get interesting.