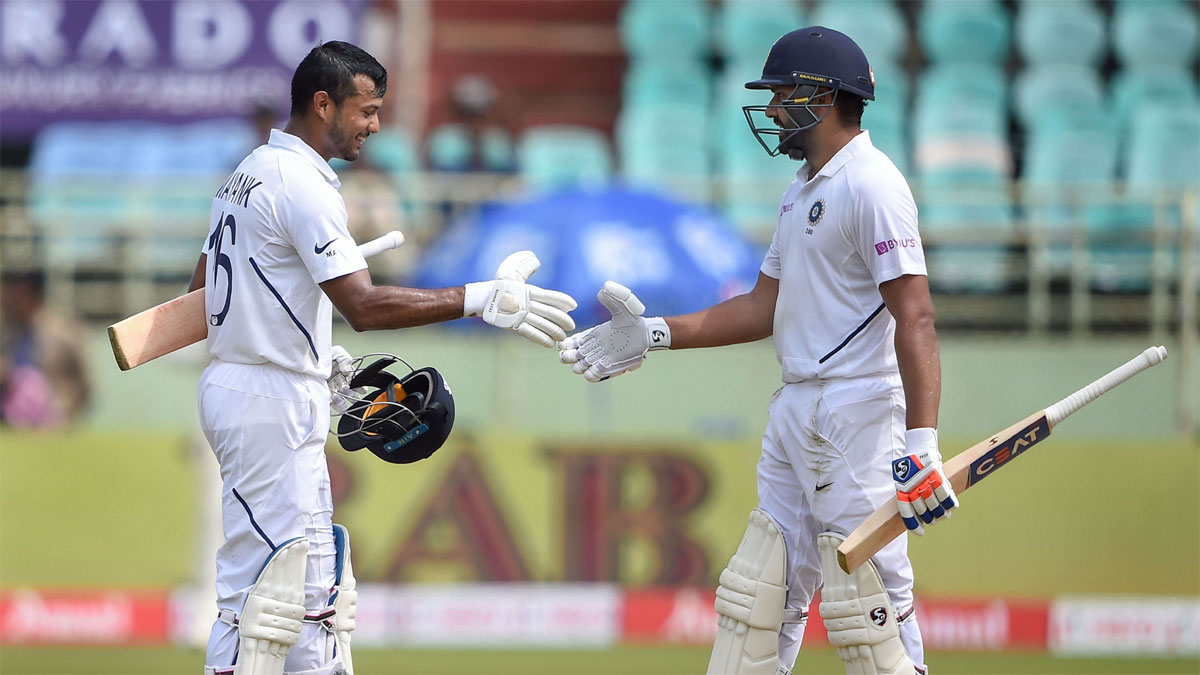 Mayank Agarwal and Rohit Sharma | Source: Twitter
The Board of Control for Cricket in India (BCCI) has smashed all the rumours regarding sending Prithvi Shaw or any other player to England as a replacement for Shubman Gill. The Board has cleared their intentions that it won't send any replacements for Gill.
The 21-year old was ruled out of the five-match Test series against England due to a shin injury that will at least take three months to heal. India has numerous opening options like Mayank Agarwal, KL Rahul and Abhimanyu Easwaran.
However, reports are coming that Mayank Agarwal is going to open with Rohit Sharma in the first Test that starts on August 4. Gill had a great debut series in Australia but looked out of touch in the home series against England. He was also in poor form in the IPL.
"When Prithvi Shaw was not considered in the pool of 24 players who travelled, why should it be any different now," quoted a BCCI source.
Devdutt Padikkal's Time Will Come: BCCI source
There were also some rumours doing the rounds that Devdutt Padiakkal who impressed the cricket fraternity by outscoring both Virat Kohli and AB de Villiers in the 2020 IPL, might fly to England as a back up option for opener. But the BCCI was not keen to send the left-hander to England.
"As for Devdutt Padikkal, well, he's a great talent but doesn't deserve to be pushed to the wall like this. His time will come," stated the BCCI.
Both Shaw and Padikkal are part of the limited-overs squad for the white-ball series against Sri Lanka, which is scheduled to starts from July 13 in Colombo.