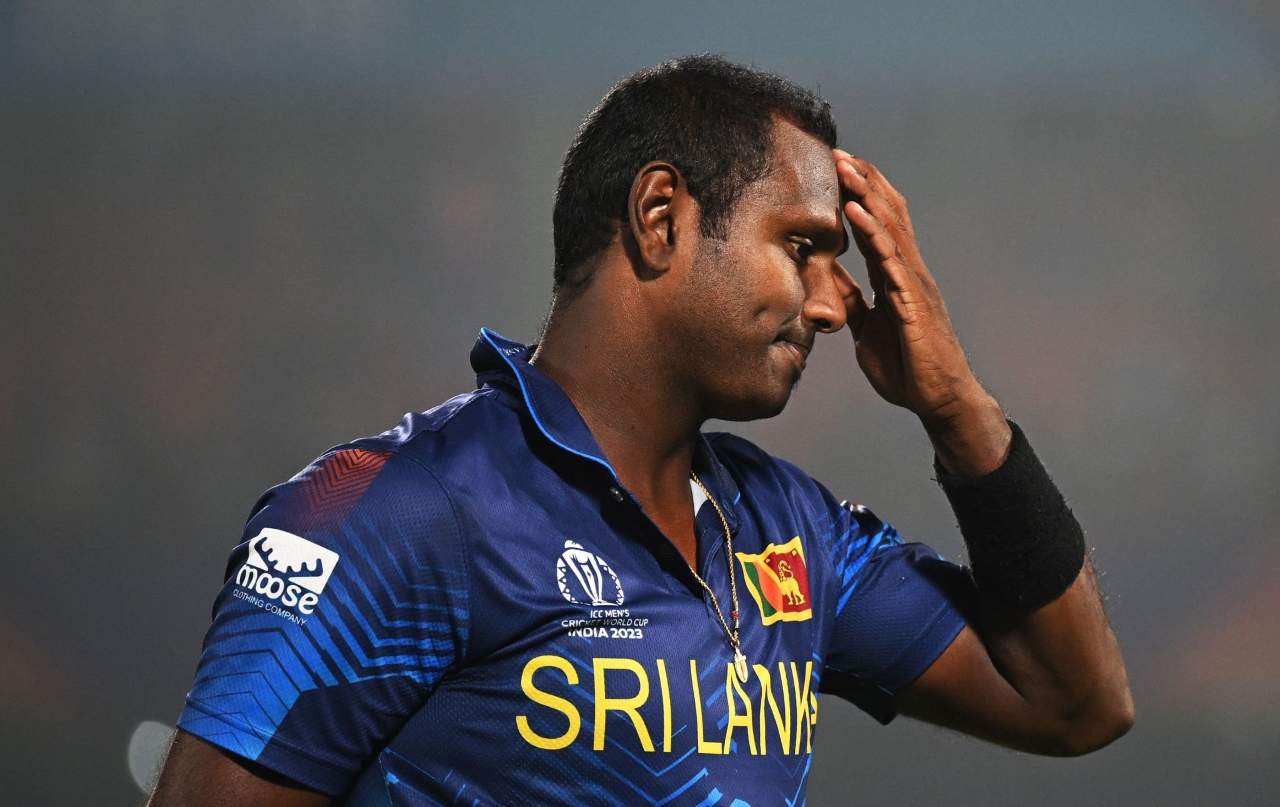 Angelo Mathews | Source: X/Twitter
Angelo Mathews, the experienced Sri Lankan batter, called out Bangladesh and their captain, Shakib Al Hasan, for his historic 'timed out' dismissal during the Bangladesh vs Sri Lanka match on Monday, November 6, at Arun Jaitley Stadium, Delhi.
Angelo Mathews discussed his Timed Out dismissal, clarifying that it was due to an equipment malfunction with his broken helmet. He returned to the field in a timely manner, but Shakib Al Hasan's conduct was deemed disgraceful.
Here's what the Sri Lankan batter said in the post-match conference:
"I haven't done anything wrong. I had two minutes to get ready which I did but there was an equipment malfunction and I don't know where commonsense (had) gone. It was disgraceful from Shakib and Bangladesh."
"If they want to play cricket like that, stoop to that level, it is something drastically wrong. If I got late, past my two minutes and the law says I have to get ready in two minutes, I still had five more seconds to go."
The dramatic turn of events took place in the 25th over of the Sri Lankan innings. Angelo Mathews entered the field after Sadeera Samarawickrama's departure but was faced with a broken helmet strap. Rather than facing the bowler, Shakib Al Hasan, he signalled for a replacement.
In response, Bangladesh opted to make a 'time out' appeal. Angelo Mathews engaged in an animated discussion with umpires Marais Erasmus and Richard Illingworth, detailing his helmet strap issue. He also approached Shakib Al Hasan, who did not retract his appeal, however it didn't help as the Sri Lankan batsman was adjudged out.