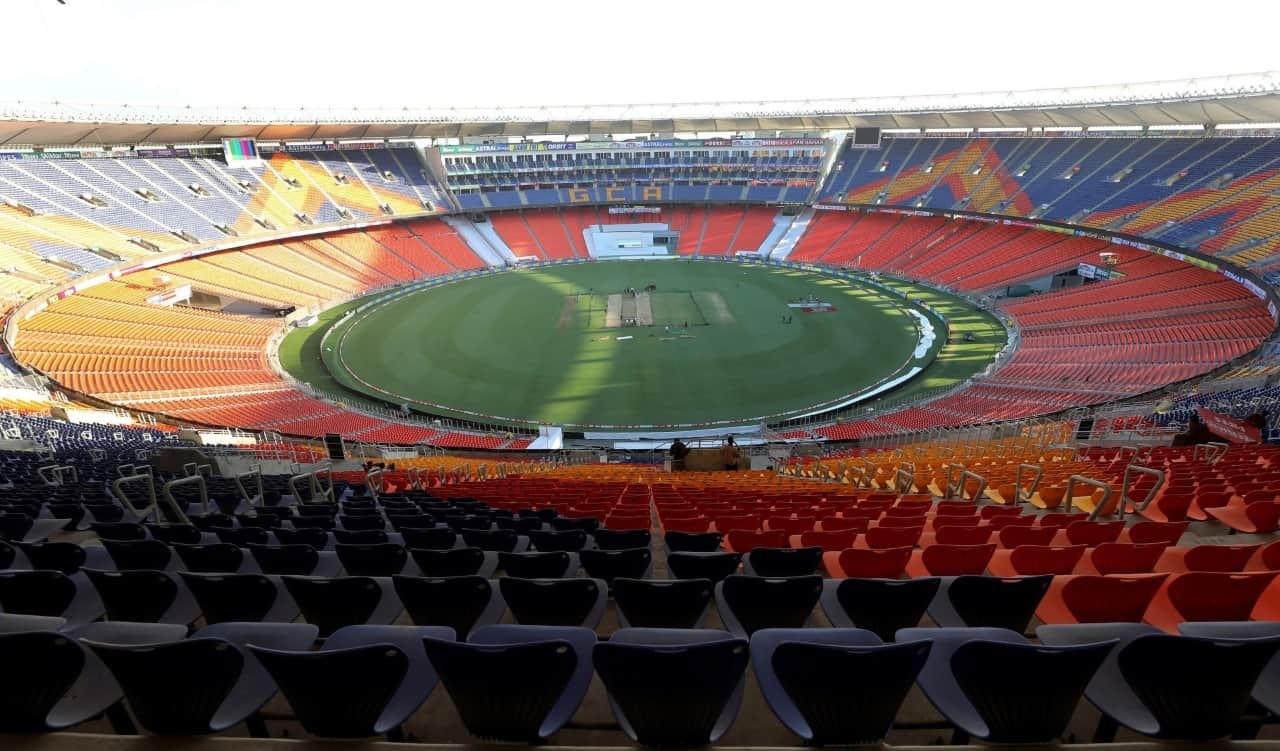 Narendra Modi Stadium | Source: X/Twitter
The ICC World Cup 2023 kicked off on Thursday, October 5th, at Narendra Modi Stadium in Ahmedabad with a match between the reigning champion, England, and the runners-up from the last edition, New Zealand.
Surprisingly, despite expectations, the atmosphere at Narendra Modi Stadium was far from electric, with many empty seats, which painted a bleak picture of the World Cup hype. There were massive sections with no fans, and people were straight-up roasting the organisers.
One user even questioned the love of Indian fans for cricket by saying, "Do Indians actually like cricket? There are roughly 6 million people living in Ahmedabad. 1% of them would have the stadium more than half full. It isn't even a quarter full."
While the other user wrote, "Maybe it wouldn't have been this embarrassing if you hadn't started ticket sales at the last minute repulsing fans who wanted to travel from NZ/ENG, hoarding tickets and then giving them away for free as a way to save face at the last minute. You can build the biggest stadium. But being good administrators? Lol."
Here are some more reactions from fans:
One factor contributing to this might be the scorching heat in Ahmedabad, which deterred fans from attending the match during the afternoon. It's possible that the stadiums will fill up as the evening and night unfold.
As for the match, New Zealand won the toss and opted to field first. In the absence of their regular captain, Tom Latham is leading the Black Caps against the reigning champions.