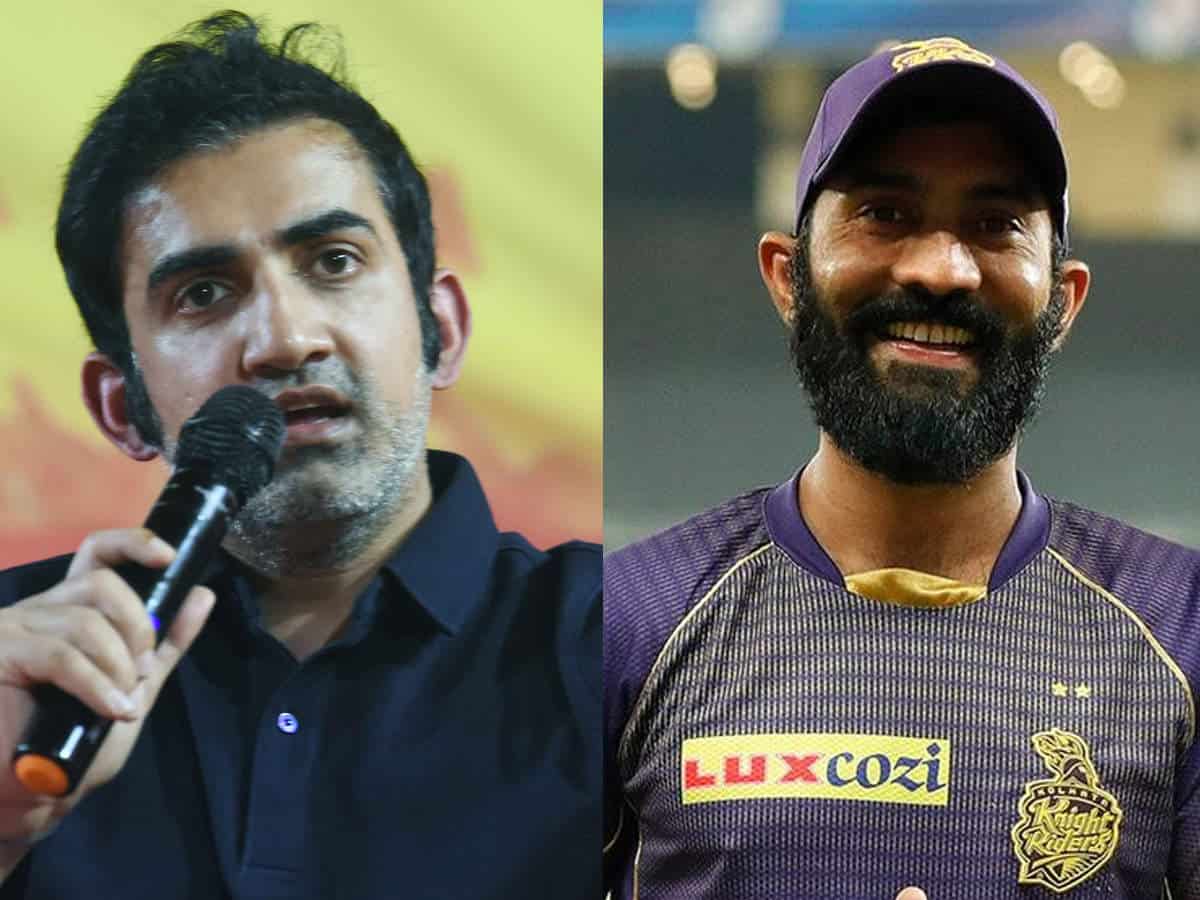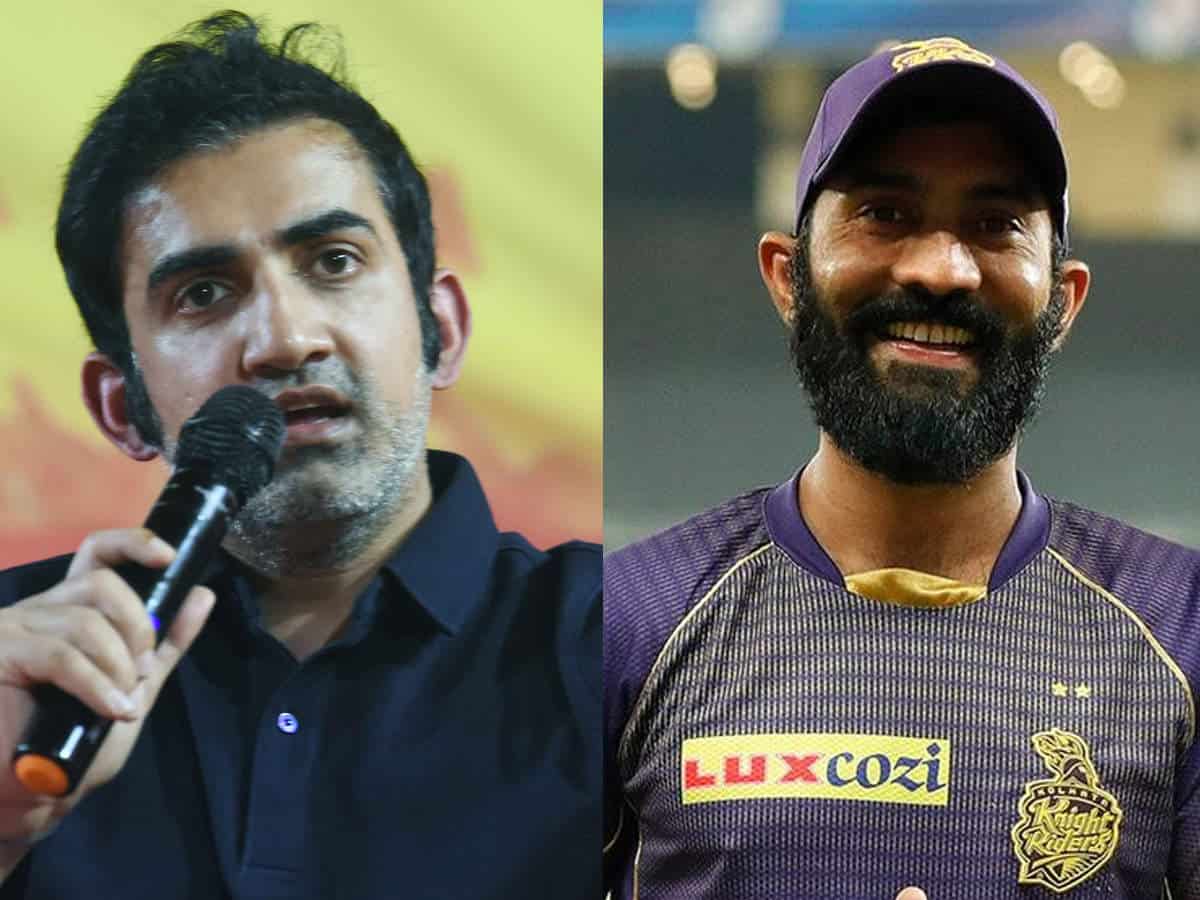 Former India cricketer and two-time Indian Premier League winning captain for Kolkata Knight Riders, Gautam Gambhir, on Sunday, suggested KKR captain Dinesh Karthik that he should come to bat after Eoin Morgan and Andre Russell.
Karthik's batting at number three against Mumbai Indians, barring an innings of 30 off 23 balls, has not been able to contribute much to the batting so far, while he got to bat before Morgan. He scored just 5 runs in the match against Delhi Capitals at number 5, while Morgan (44 off 18 balls) and Rahul Tripathi (36 off 16 balls) came in to bat at number six and eight respectively and contribute a lot for their team.
Gambhir also advised that Karthik should rearrange the batting order and replace Rahul Tripathi with Sunil Narine as KKR opener.
"Rahul Tripathi goes up the order, Dinesh Karthik plays at no 6, not before Morgan and not before Russell as well. Probably Sunil Narine goes to bat at 8 or 9. If Morgan bats no 4 and Russell at 5 and Dinesh Karthik to follow," Gambhir said.
This former Indian opener feels that Karthik's handing over the 19th over to spinner Varun Chakraborty was not the right decision, he was quite economical in his first few outings for KKR was smashed for 20 runs in the 19th overs, which proved to be the difference between the two teams.
"Your best bowlers need to ball the 18th, 19th and 20th over, unfortunately, it didn't happen. Pat Cummins, Sunil Narine – if a spinner has to bowl. Even Mavi, he did a fabulous job in the previous games and so did Andre Russell. You have to got to give your best bowlers", said Gautam Gambhir on ESPNCricinfo Chat Show.
"Yes, Varun Chakravarty did bowl well in the first few overs but you cannot expect a young spinner to be bowling the 19th over and that too in Sharjah, probably it was a miscalculation," he added.