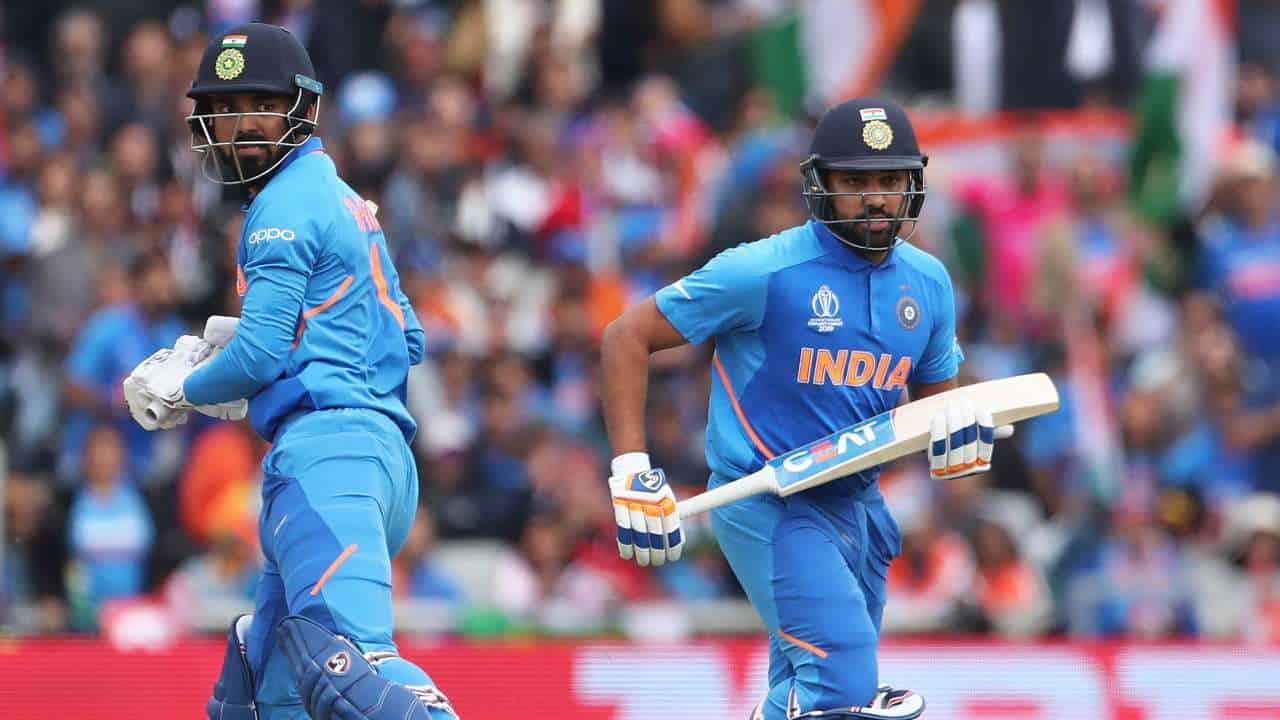 KL Rahul & Rohit Sharma | Source: Twitter
Former India wicketkeeper Deep Dasgupta, ahead of the 3rd T20I versus England said India have a big decision to make when it comes to choosing between KL Rahul and Rohit Sharma for the opener's slot in the remainder of the T20I series against England.
India have played the opening two T20Is with different opening combinations. While KL Rahul and Shikhar Dhawan opened in the first match, Dhawan was replaced by Ishan Kishan for the next encounter.
Meanwhile, after Kishan's astonishing performance in the 2nd T20I, a slot has already been booked for him and now the race is between KL Rahul and Rohit Sharma. Commenting on the same, the cricketer turned commentator opened up on how KL Rahul may make way for Hitman in Ahmedabad.
KL Rahul, undoubtedly had been one of the key performers for India in white-ball cricket in the recent past but he has not managed to get going in the two opportunities he has received in the ongoing series.
"Yes, KL Rahul. He has been brilliant but in the last two games, he has been out of sorts which is understandable as he has not played cricket in a while. You know the last competitive cricket he played was against Australia in December. So keeping all that in mind I can understand," Dasgupta said.
"Virat [Kohli] mentioned that Rohit will rest for two and two is gone. And Ishan has played the way he has. So it's a big call to take whether you rest Rahul and get Rohit. It's the logical thing to do. I think the way Ishan batted and you need someone like that especially in this format and can bat fearlessly," Deep Dasgupta said.
Rishabh Pant has batted ahead of Shreyas Iyer in both games, with India looking to adopt an attacking approach. Deep Dasgupta believes if Rohit Sharma returns at the top, KL Rahul will be the one to make way.
"Rishabh [Pant] batting at 4 was a good idea to get that momentum going. If Rohit has to play the logical line will be KL Rahul has to rest."