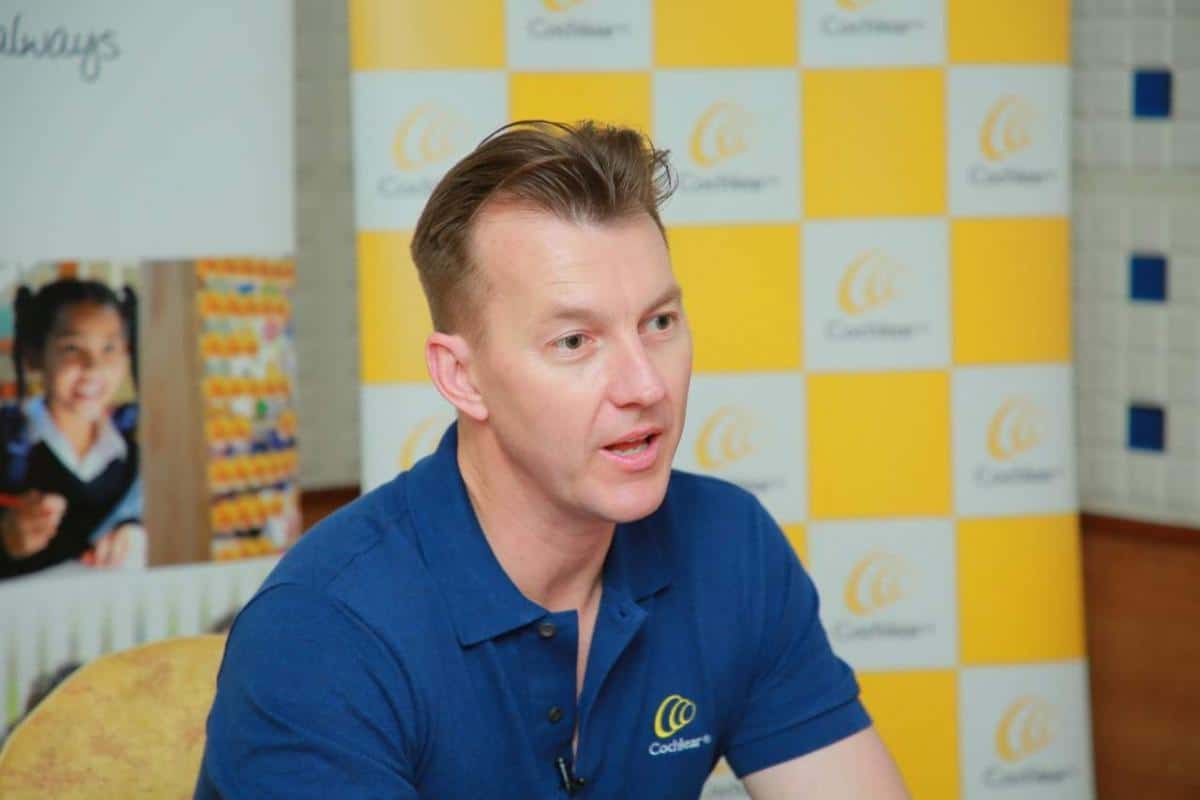 Brett Lee | Source: Twitter
Former Australia fast bowler Brett Lee is one of the greatest cricketers to have played the game. He is every youngster's role model and has sent chills down the spines of every batter. Recently, Brett Lee revealed the name of his favourite batsman and bowler of the current era.
The Australian legend has nominated compatriot Pat Cummins and India's Virat Kohli as his favourite bowler and batter in world cricket at the moment.
In an interview ahead of the inaugural ICC World Test Championship Final, Lee explained why the pair stood out to him.
"When you look at the recent greats, it is hard to look past Virat Kohli," Lee said when asked about his favourite Test batsman.
"What an incredible record he has got. He is only getting better with age. He has got a great mindset, a great cricket brain as well."
Lee further explained the reason behind picking Cummins as his favourite bowler. The former Australian cricketer said that Cummins has got some great bowling skills and techniques and that is what makes him special.
"My favourite bowler at the moment is probably Pat Cummins. You might think that I am biased being an Aussie or because he was a former teammate of mine, but what I will say about Pat Cummins is that he is absolute quality," he said of the No.1 bowler on the ICC Test rankings.
"The skills he has got … he has got a great technique. He has got a wonderful bag of tricks up the sleeve. To me, he is a guy that challenges the bat more often than most bowlers I see around the world."
Sachin Tendulkar And Brian Lara: Brett Lee's Favourite Batsmen From His Playing Days
When asked about his favourite batters from his playing days, Lee picked India's Sachin Tendulkar and the West Indies' Brian Lara as his favourite batters.
"My favourite Test batters from the time that I was playing would be Sachin Tendulkar and Brian Lara," he said.
"Brian Lara was simply so flamboyant. You could bowl six balls to him in the exact same area – let us say at the top of the off stumps – if I aimed at that spot for six consecutive deliveries, someone like a Brian Lara would hit me down the ground, he could work me behind square, he could cut me behind by a point, he could drive through the covers, he could hit me straight down the ground to the offside.
"With Sachin, you knew where the ball was going to go, but you had to stop the ball. He had an amazing cricket technique, a great temperament, and a brilliant cricket brain."