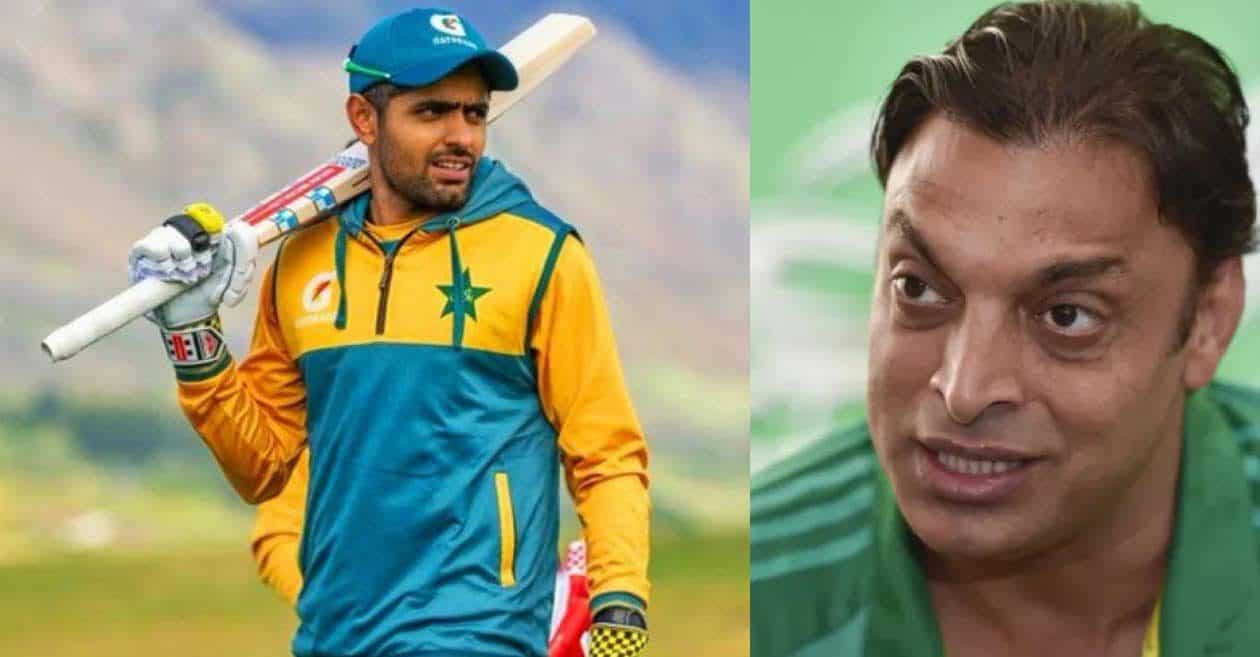 Babar Azam & Shoaib Akhtar | Source: Twitter
Pakistan skipper Babar Azam has finally responded to Shoaib Akhtar's statement that the current Pakistan team doesn't have a single star player.
Babar Azam and co. has witnessed an embarrassing 0-3 ODI series loss at the hands of second-string England team. Babar Azam wasn't in form with the bat in the first two ODIs and that actually affected their total, which eventually cost them the matches. However in the final ODI, despite hitting 158, Babar Azam failed to take his side over the finishing line.
After 0-3 whitewash, Pakistan team has come under the scanner following their humiliating series loss. Many former Pakistan cricketers have slammed the team and its board but Shoaib Akhtar was the one who went on to question if current Pakistan team has any star plater.
Now responding to the statement, Pakistan skipper Babar Azam said that one should ask the former pacer- 'who a star is?'
Azam further added that while Akhtar may not think so but his players are working hard and giving their 100 per cent on the field.
"I think he [Shoaib Akhtar] doesn't think so, but all the players are giving their 100 per cent everywhere. I think you should ask him who a star is and who isn't. I can't argue or give comments on this." Babar Azam was quoted as saying by Cricket Pakistan.
As long as their performance in the series is concernd, Babar reckoned that it was the dull performance by batters in the first two ODI which pushed them out of the game.
The batting unit finally fired in the last game as the likes of Babar Azam, who smashed his career-best score of 158 and Mohammad Rizwan, who scored a counter-attacking 58-ball 74, guided the visitors to 331 in 50 overs, which wasn't a small target to achieve.
However, England batters, especially James Vince and Lewis Gregory didn't let Pakistan dominate the match for a moment and guided England to a three-wicket win.
"If we talk about the batting, the ball was coming on with a bit of double pace early on. We were trying to get a partnership going. The longer we took it, the better for us because we could have recovered towards the end. I had a partnership with Imam and then another good one with Mohammad Rizwan. I think the score was enough. We could have scored more but lost some back-to-back wickets." said Babar Azam.
"In the first two matches, our batting let us down. We lost early wickets in the first ten overs. We didn't have momentum because of that. I have said it before as well that we lost the match today because of bowling and fielding." he added.