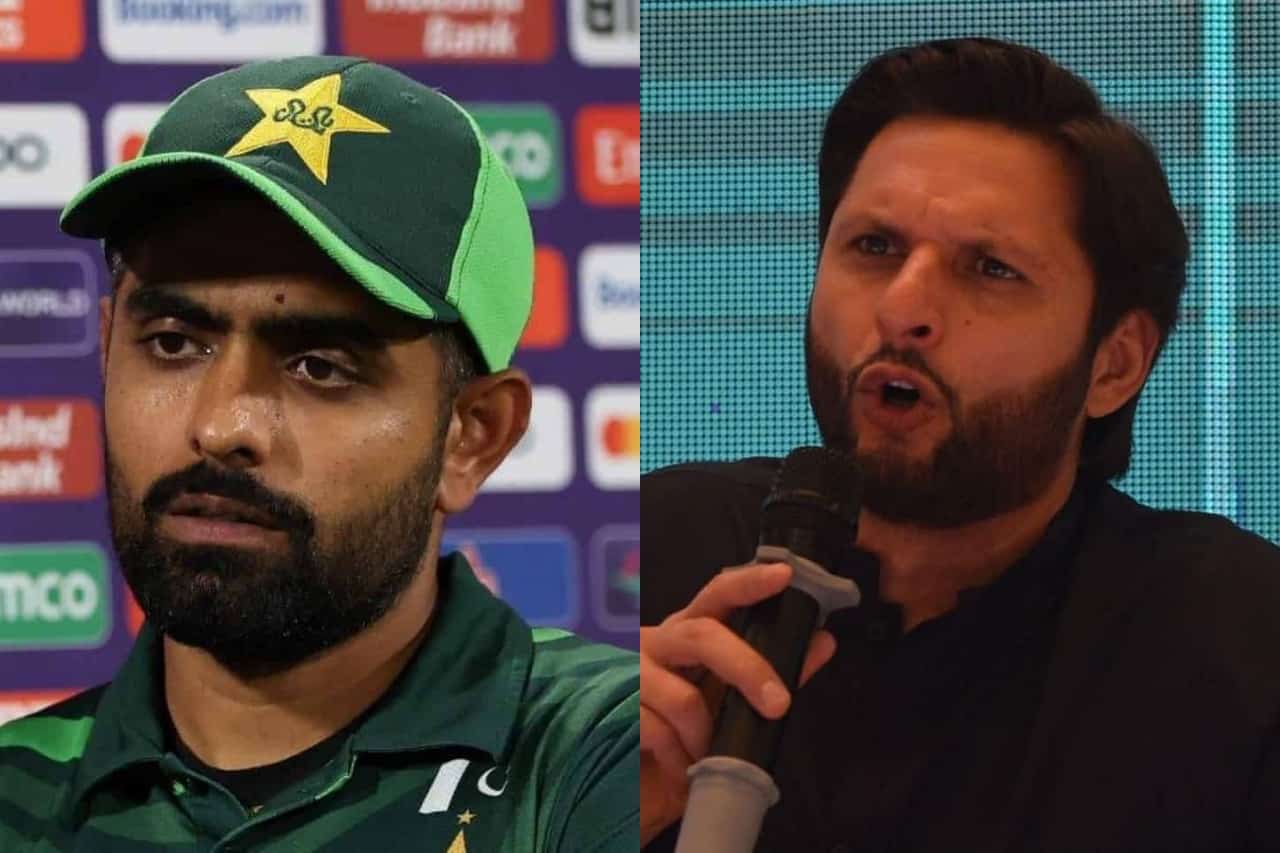 Babar Azam & Shahid Afridi | Sporce: X/Twitter
Former Pakistan cricketer Shahid Afridi voiced his concerns about Babar Azam's match-finishing capabilities, suggesting that Azam doesn't exhibit the same winning potential as players like Virat Kohli and KL Rahul do for the Indian team.
The Pakistan all-rounder pointed out that when Babar Azam steps onto the pitch, it often results in a modest 50-60 runs, but he consistently fails to close out matches for Pakistan or contribute runs that lead to victories for the team.
Here's what Shahid Afridi said:
"Babar Azam scoring runs is one thing, and Babar Azam scoring runs that lead Pakistan to victory is an entirely different matter. Players like Virat Kohli and KL Rahul play, score runs, and contribute to their team's victories.

"They say that Babar is a big player, see, reaching the top is one thing, but you have to maintain that poise as well. I really want to see Babar Azam win matches for Pakistan, but unfortunately, he doesn't instil the confidence that he can single-handedly secure victory for Pakistan when he steps up to the crease. We have faith in his ability to score 50-60 runs, but we lack the assurance that he will win matches for Pakistan."
Watch Video: Babar Azam's Runs Aren't Helping Pakistan
Babar Azam, who recorded back-to-back half-centuries against Afghanistan and South Africa, found himself scoring a mere nine runs in the recent World Cup match against Bangladesh. Pakistan, with three wins out of seven games, is almost out of the race for the World Cup 2023 semi-finals.