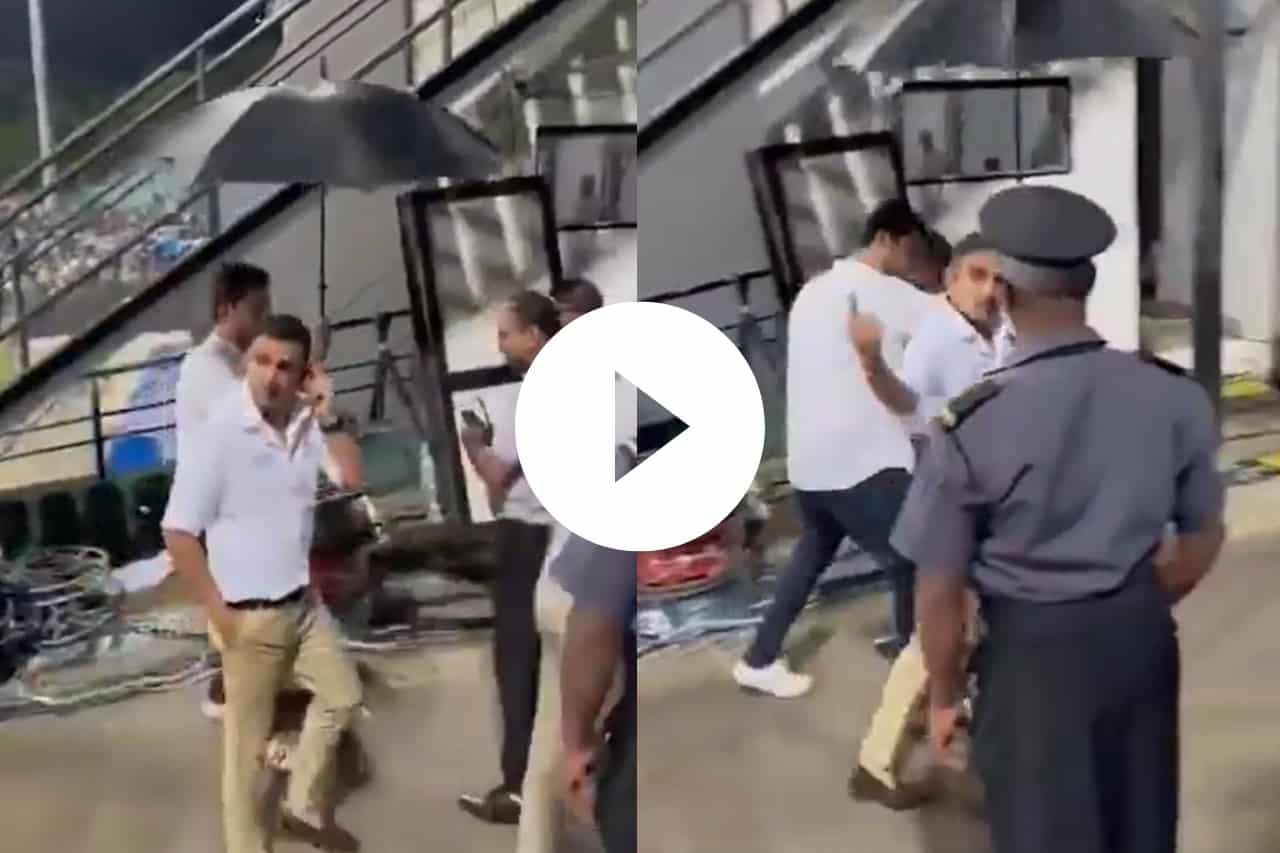 Gautam Gambhir Shows Middle Finger To Fans | Source: Twitter
In a surprising turn of events during the Asia Cup 2023 match between India and Nepal, former Indian cricketer turned commentator Gautam Gambhir was caught on camera showing a middle finger to fans at Pallekele International Cricket Stadium who were chanting 'Kohli Kohli.'
Gambhir was seen talking on the phone when he heard the "Kohli, Kohli" chants. The BJP MP then turned towards them and showed his middle finger. The moment got caught on the camera and the video of the same is now getting viral on social media.
Check Video: Gautam Gambhir Shows Middle Finger To Fans
Gautam Gambhir, who is also the BJP MP from east Delhi, is currently in Sri Lanka as a part of the commentary team for the host broadcasters. It's worth noting that Gambhir and Kohli have had a less-than-amicable relationship since their encounters in the Indian Premier League.