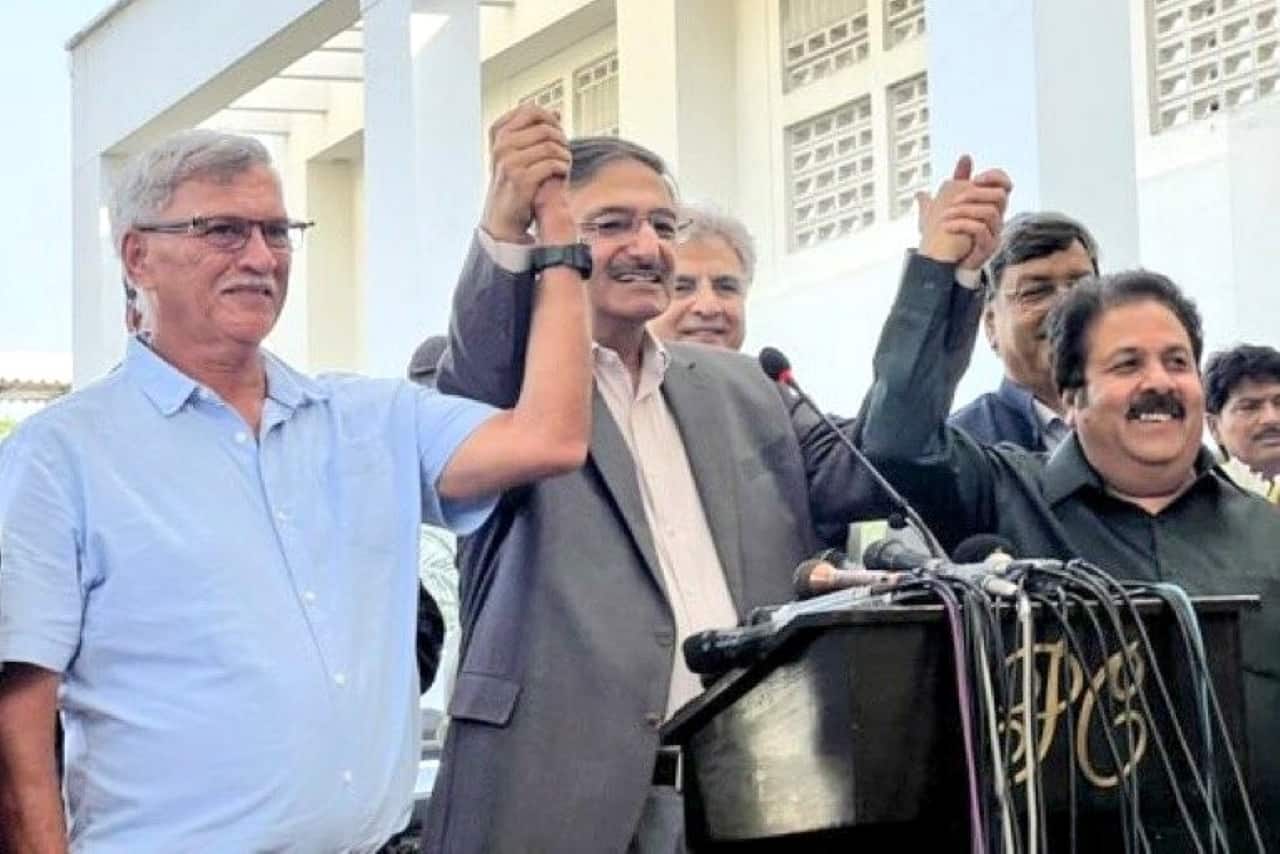 Rajeev Shukla & Roger Binny | Source: Twitter
The President of the Board of Control for Cricket in India (BCCI), Roger Binny, along with the Vice President, Rajiv Shukla, has recently returned from their short trip to Pakistan. They were invited by the Pakistan Cricket Board (PCB) to attend a couple of matches in the Asia Cup 2023, which is co-hosted by Pakistan and Sri Lanka.
Roger Binny shared his experiences from this short visit to Pakistan, noting his deep appreciation for their hospitality. He remarked that Pakistan had gone to great lengths to make them feel special.
"It was a fantastic experience. Like when we played the test match in 1984 the same hospitality was given to us. We were treated like kings over there, so it was an excellent time for us," ANI quoted Binny as saying.
"We were able to meet all the Pakistan officials and the Pakistan Cricket Board. They're very happy with the outcome of us coming there as we were so happy to be there also at the same time."
Notably, the Asia Cup 2023 was initially planned to be solely hosted by Pakistan. However, due to India's decision not to travel to Pakistan for the continental tournament because of ongoing political tensions, it was decided to co-host the tournament with Sri Lanka. The final match of the tournament is now scheduled to take place in Sri Lanka.