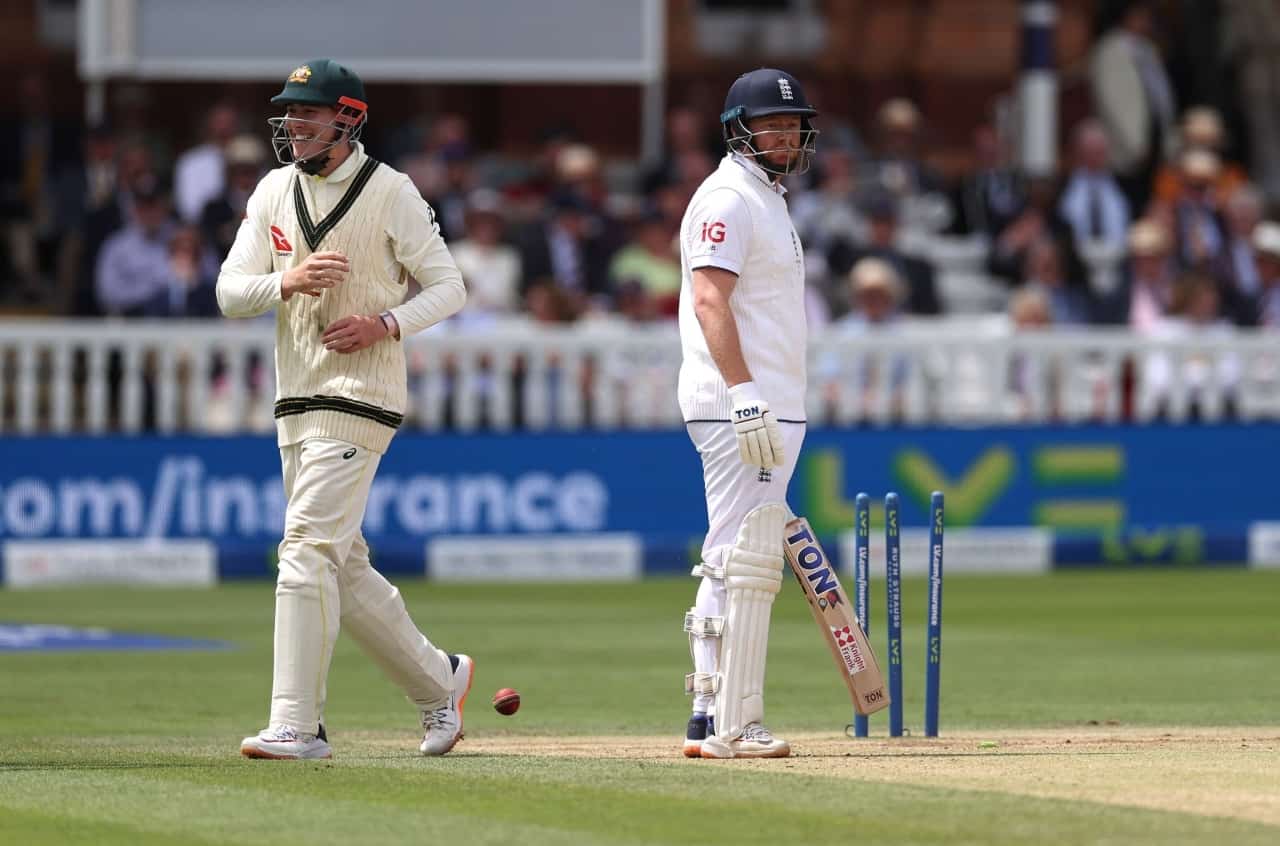 Jonny Bairstow | Source: GettyImages
The dramatic dismissal of Jonny Bairstow during the final day of the Australia vs England second Test at Lord's has become a major topic of discussion among cricket enthusiasts worldwide.
The incident happened during the 52nd over of England's run chase. The tall Australian pacer, Cameron Green, bowled a menacing bouncer to Bairstow, but he managed to dodge it skillfully. However, he made a mistake by leaving his crease, thinking the ball was dead, and started walking towards the non-striker's end.
However, the sharp-witted Australian wicket-keeper, Alex Carey, pounced on the opportunity, swiftly collecting the ball and removing the bails, resulting in Bairstow's dismissal.
While this dismissal was considered lawful as per ICC laws, it didn't sit well with England's fans and players. The England coach Brendon McCullum and captain Ben Stokes even went as far as saying that if they were in a similar position, they wouldn't have acted in the same way.
Amidst the dismissal controversy, a video of Jonny Bairstow has now gone viral on social media where the England wicket-keeper batter is seen trying to stump Marnus Labuschagne on Day 3 off the bowling of James Anderson.
In the video, the Aussie batter left an outswinger from Anderson, and Baristow, who was keeping the wickets for England collected the ball and under-armed it towards the stumps. However, he missed the target.
Watch Video:
Quoting this video, the cricket fans are expressing their accusations of hypocrisy against both England team and Jonny Bairstow. Here are some reactions: