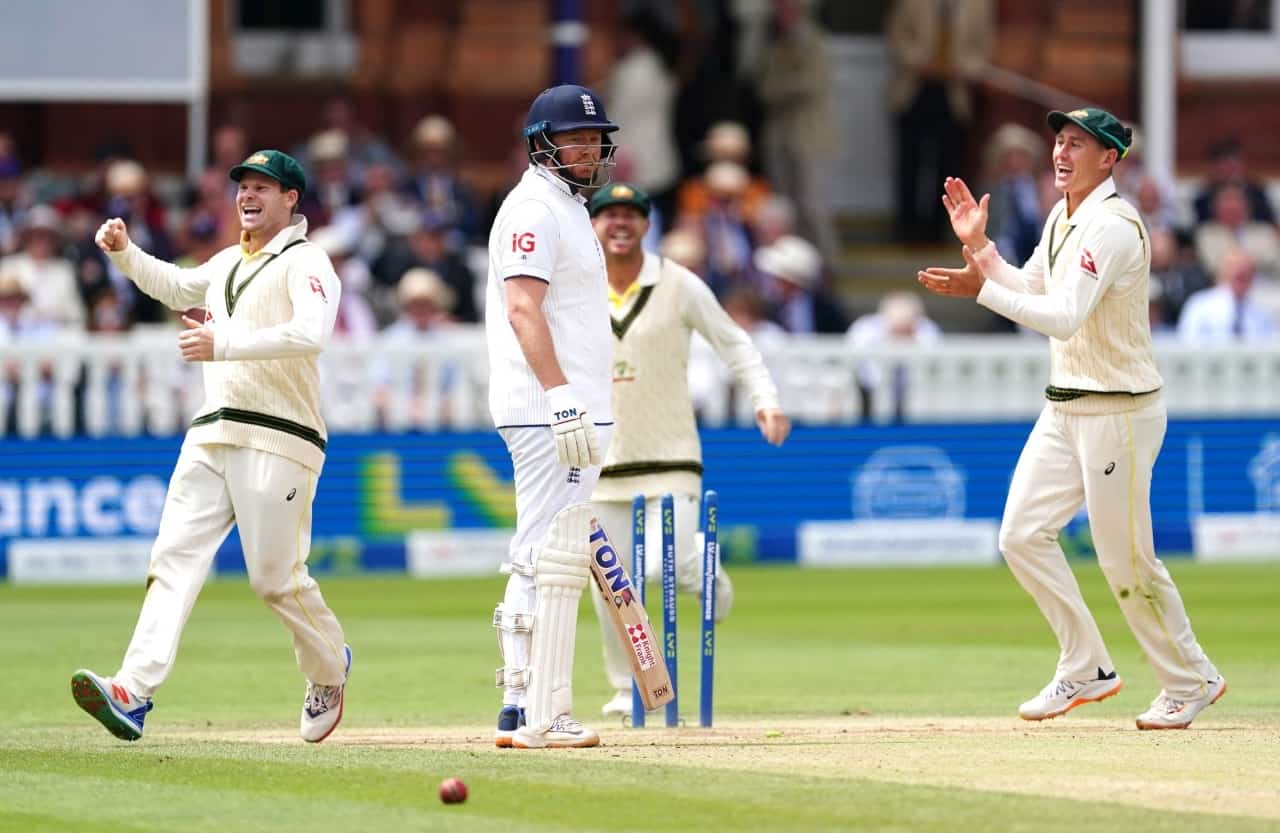 Jonny Bairstow | Source: GettyImages
Australia continued their winning streak in the ongoing Ashes Test series, claiming a 2-0 lead after a thrilling second test full of action and drama. However, the match was marred by controversy as England's wicket-keeper, Jonny Bairstow, faced an unconventional yet valid dismissal, igniting debates among the English fans about the spirit of the game.
Bairstow's bizarre dismissal took place during the 52nd over of the second innings. After leaving a delivery from Cameron Green, he casually stepped away from the crease to talk to Ben Stokes, who was at the non-striker's end. The Australia wicket-keeper batter capitalised on the opportunity and quickly dislodged the bails, leading to his dismissal.
Bairstow's dismissal has become a hot topic, stirring up controversy and debates among cricket fans and experts. Adding to the intrigue, Australian captain Pat Cummins had a witty reply for a reporter who asked whether the visitors would employ 'mankad' or underarm bowling tactics after the incident.
"Depends how flat the wickets get. Might be an option to turn to," Pat Cummins said in the post-match press conference.
Watch Video:
The Ashes Test series has provided fans with non-stop entertainment, witnessing Australia secure victories in both matches played so far. The series opener was a nerve-wracking encounter, resulting in a thrilling two-wicket win for Australia, followed by an equally exciting 43-run triumph in the second test.
The third Test match will be played from July 6 at Headingley, Leeds.