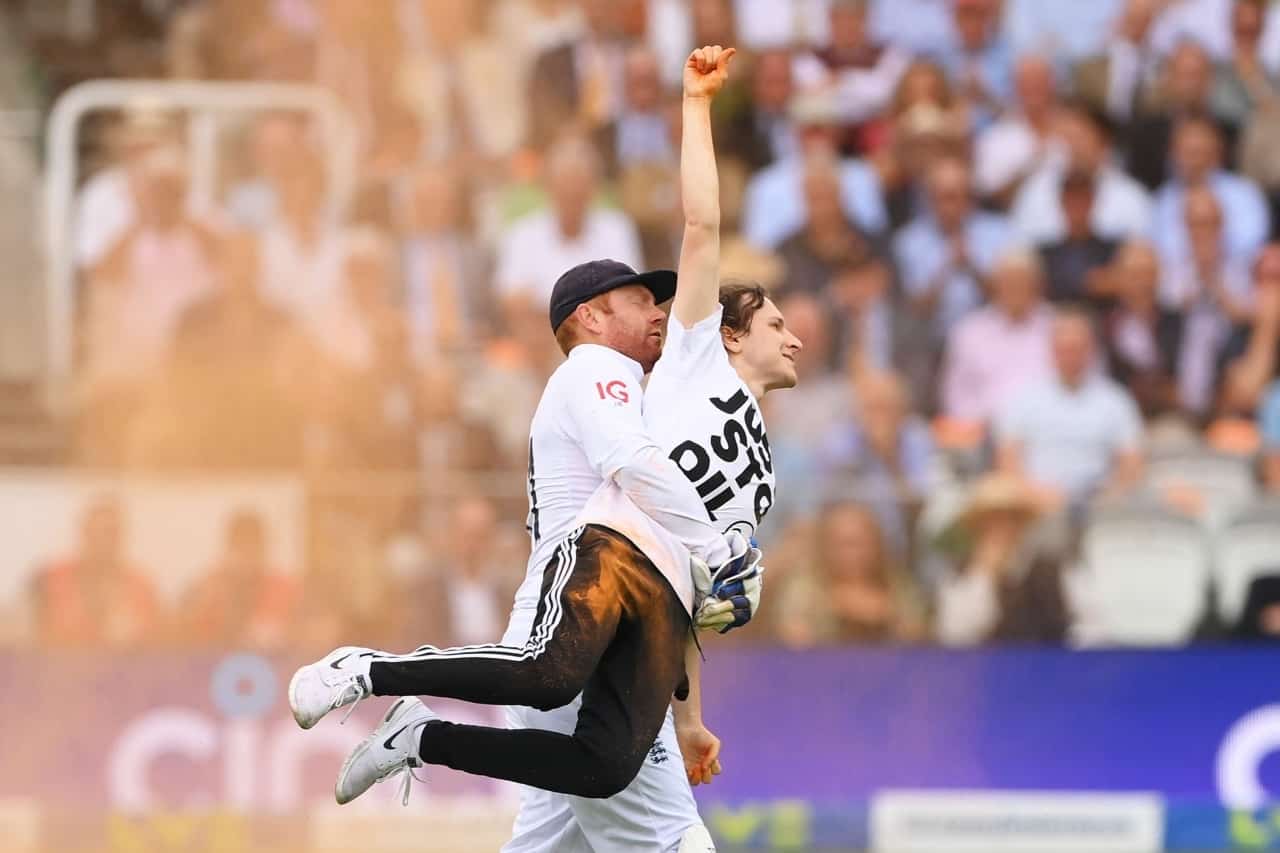 Jonny Bairstow Removes Protester | Source: Twitter
The first day of the ongoing second Ashes Test between England and Australia witnessed a temporary interruption when protestors stormed the pitch, leading Jonny Bairstow to personally intervene and escort one of them away from the pitch.
Having won the toss, England elected to field first. The first over was bowled by James Anderson, which saw David Warner scoring four runs. The following over was handed to Stuart Broad, with Usman Khawaja facing him at the crease.
But before a ball could be bowled, a pair of oil protesters stormed onto the field, scattering orange powder paint. Just Stop Oil is a movement that is calling for an end to new oil, gas and coal projects in the UK.
Meanwhile, amidst the chaos, an unexpected moment of hilarity ensued as one of the protestors was tackled to the ground, just moments before he could reach any player while Bairstow proceeded to lift the other protestor to his feet.
Later, the England wicketkeeper temporarily left the field to change his whites and gear. The ground staff also came out on the ground to clean up the paint residue on the pitch so that play could resume.
Watch Video:
The game got back underway once Jonny Bairstow came back to the ground and Australia got one run in the over against Stuart Broad. Notably, Australia won the opening Test in Edgbaston and currently leads the series 1-0.