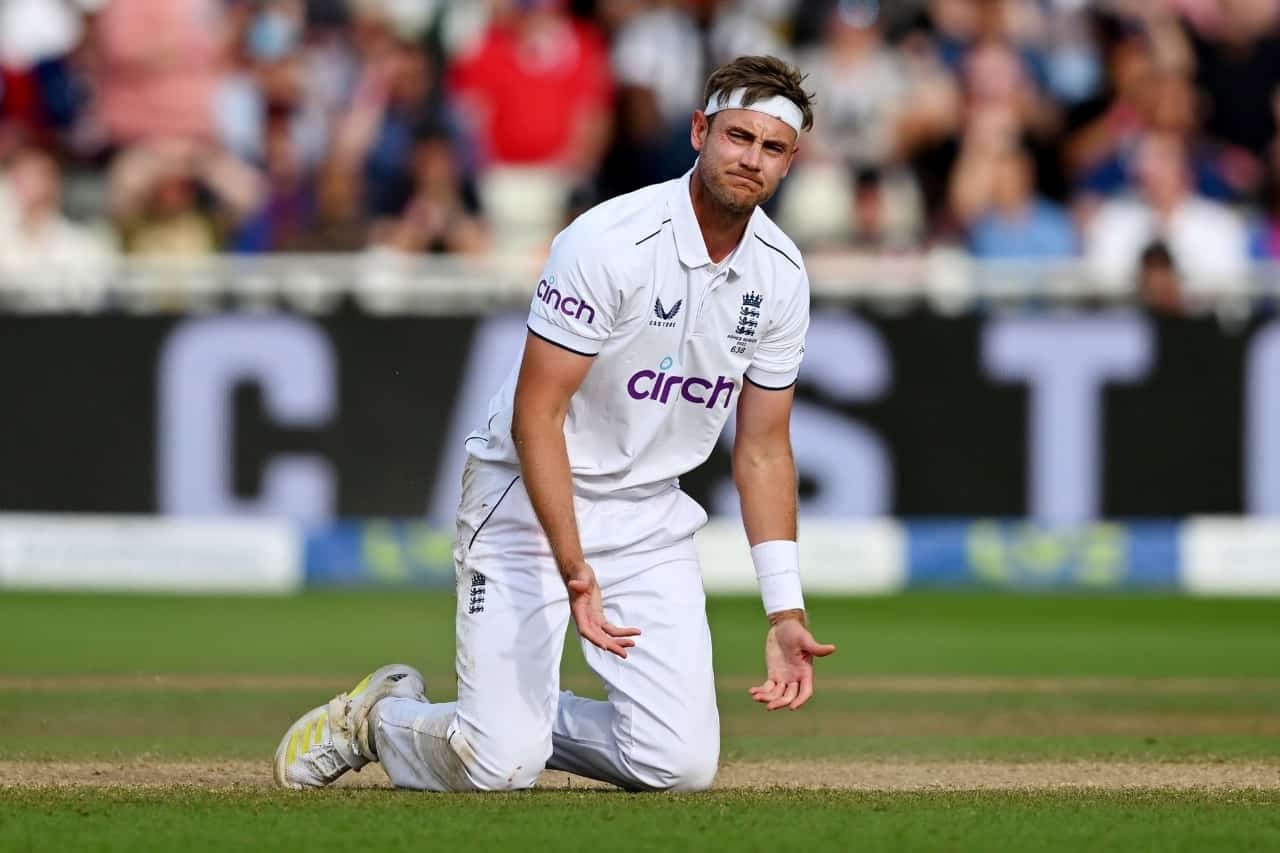 Stuart Broad | Source: GettyImages
The second game of the England-Australia five-match test series was packed with drama, and the standout moment came with the dismissal of England's wicket-keeper, Jonny Bairstow.
Dodging a bouncer from Cameron Green, Bairstow moved out of his crease, allowing his Australian counterpart, Alex Carey to pounce on the opportunity as he removed the bails swiftly. The Australians appealed with gusto, leading the umpire to declare Bairstow out.
While the dismissal was technically valid and well within the rules, the England fans and camp expressed their discontent, believing it went against the sportsmanship values.
Following the dismissal of his teammate, emotions got the better of star England pacer Stuart Broad, and his frustration spilled over as he was caught on the stump mic telling Carey, "You will forever be remembered for that."
The comments made by Stuart Broad didn't sit well with Laxman Sivaramakrishnan, the former Indian cricketer, who went on to remind the England pacer that he would forever be remembered for being on the receiving end of Yuvraj Singh's six-sixes in the World Cup.
Check Post:
In the 2007 World T20 Super Eight match between India and England in Durban, Yuvraj Singh's extraordinary display of hitting stunned the cricketing world as he dispatched Stuart Broad for six consecutive sixes.