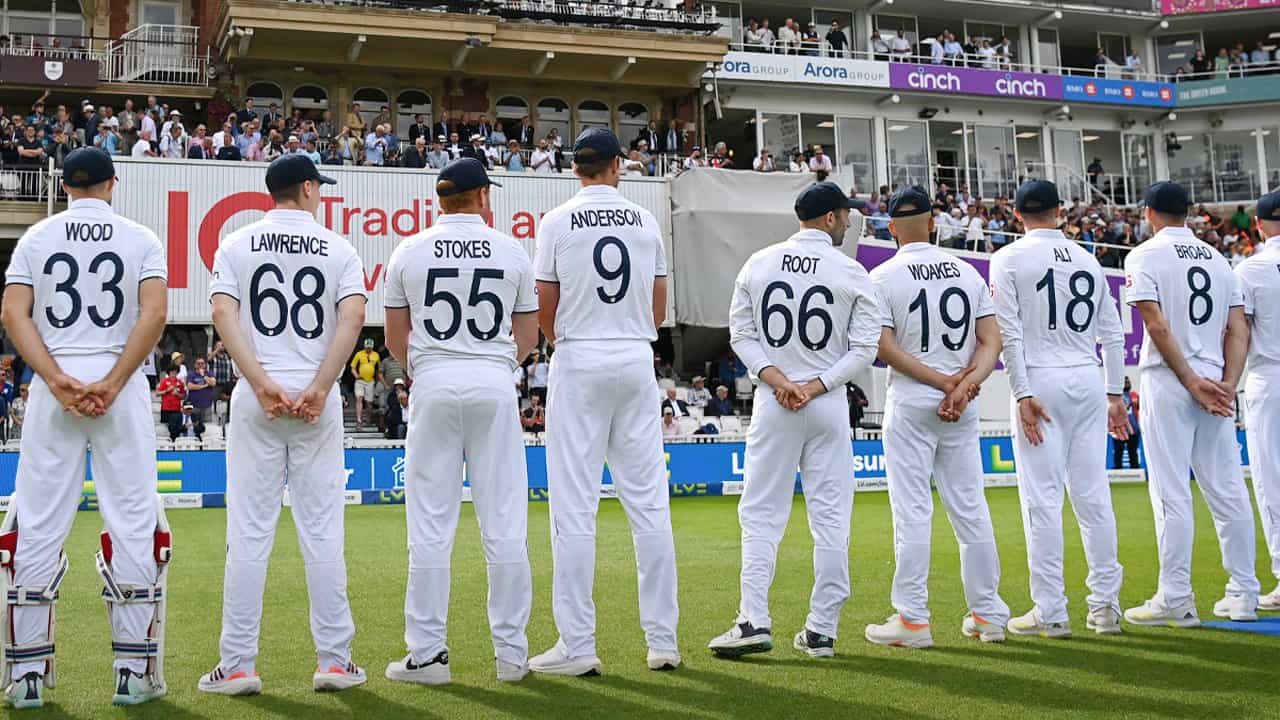 England Players Swap Jerseys for a 'Special Cause' | Source: Twitter
Ahead of the play on Day 3 of the fifth Ashes 2023 Test at the Oval on Saturday (July 27), the England players were seen wearing each other's jerseys as part of a heartfelt initiative. The team came together to raise awareness and funds for those affected by dementia, a condition where patients memory gets impacted badly.
Ben Stokes, the captain of England Test team opened up on this initiative, stating:
"The Ashes is one of the great sporting contests, and over the years, it has produced so many amazing memories for me and millions more. As a team, we want to entertain and make many more memories for cricket fans up and down the country. But we know that dementia affects far too many people and has a terrible effect on them and their loved ones."
All funds raised on Day 3 will support faster diagnosis, groundbreaking research, and Alzheimer's Society's vital services. These services were used 4.5 million more times than last year, providing a lifeline to families facing distressing times.
Here's what Kate Lee, the CEO of Alzheimer's Society said on this initiative:
"This Test match will enable us to provide help and hope to everyone living with dementia, by funding faster diagnosis, life-changing support, and vital research, making a massive difference to fans and players whose lives have been devastated by dementia."