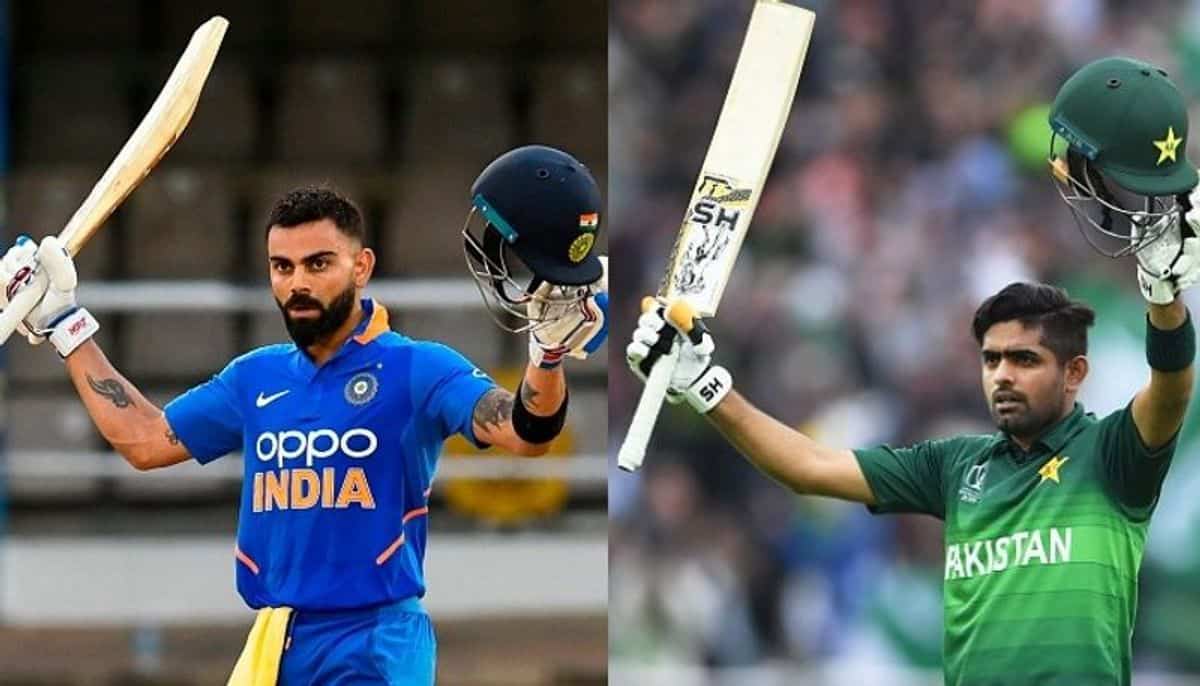 Virat Kohli & Babar Azam | Source: Twitter
Pakistan cricket team captain Babar Azam opened up on his comparison with Virat Kohli and said that he feels proud when fans and pundits compare him with his Indian counterpart Virat Kohli, when it comes to the batting styles of both the players.
Cricket experts often talk about the 'Fab Four' on the global level but Babar's performances have forced many to turn to the 'Fab Five' model. Be it the shortest format of the game, of Test cricket, Babar adapts to the changes quite well and has been producing good results so far. The Pakistan captain has been piling up runs, averaging 42.5 in Tests, 56.83 in ODIs and 43.2 in T20Is. Yet, when it comes to comparisons with Kohli, Babar still has some catching up to do.
"Virat Kohli is one of the best players in the world. He has performed everywhere and in big matches. When people compare us, I don't feel pressure, I feel proud because they are comparing me with such a big player.
"Personally, I don't think there should be a comparison, but people do that and I feel happy. So my aim is to perform the way he does and help my team win matches and make Pakistan proud. Look, we are different players. I have my style of playing and he has his style. So I try to perform to the best of my ability," Babar told the Khaleej Times.
With Babar making his international debut nearly eight years after Kohli, there's obviously a huge difference in their run tally. However, the Pakistan star has taken giant strides in international cricket and is expected to shatter and make many records in the upcoming years.
Earlier this year, the 26-year-old even dethroned Virat Kohli to become the top-ranked ODI batsman. However, he still has a long way to go, and delivering consistently for years would be his biggest challenge.