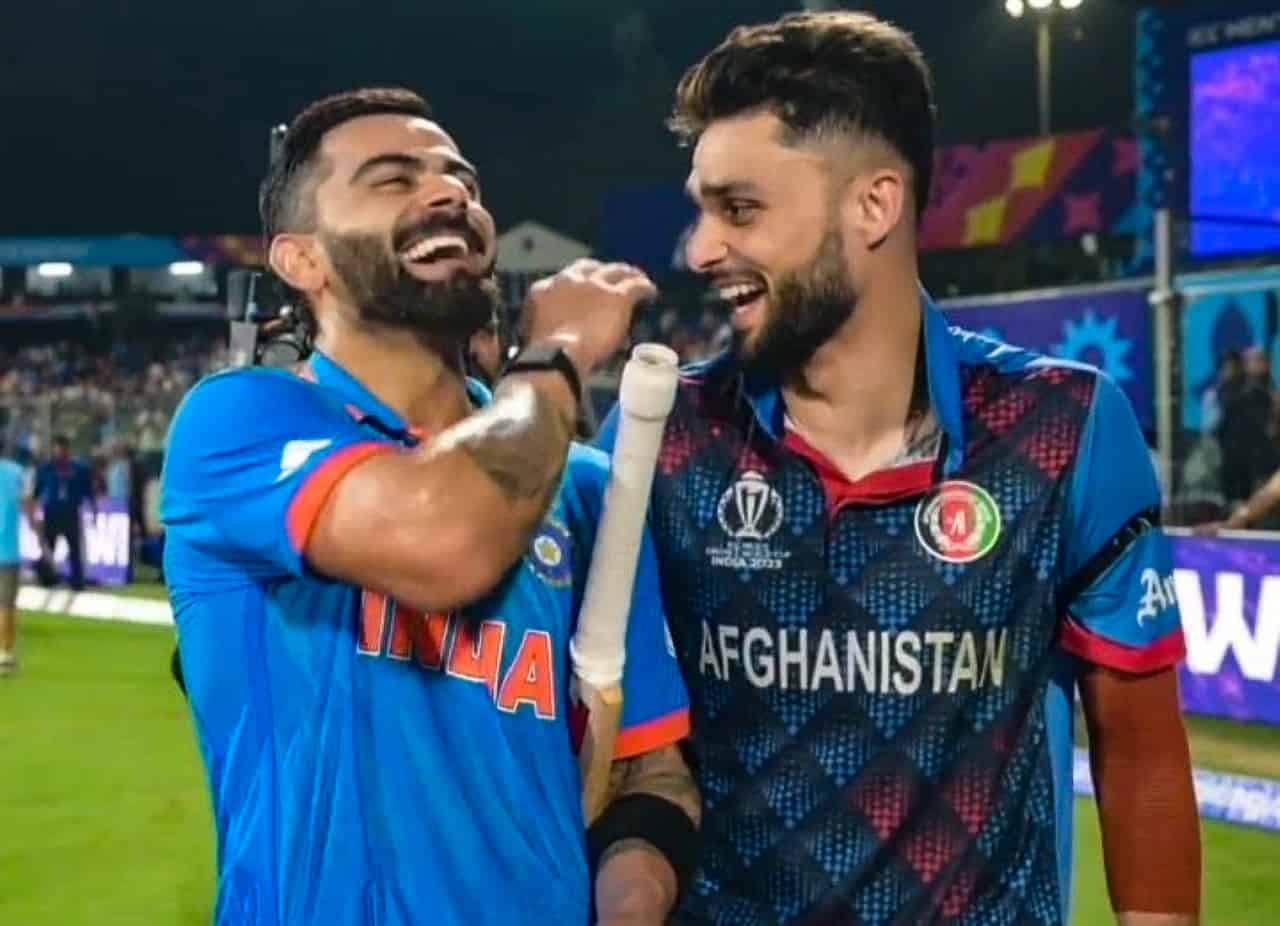 Virat Kohli and Naveen-ul-Haq | Source: X/Twitter
The famous rift between India's ace batter Virat Kohli and Afghanistan's fast bowler Naveen-ul-Haq seems to have come to an end, with the two running into each other on the World Cup stage at Arun Jaitley Stadium on Wednesday.
The rivalry took a bitter turn during the Indian Premier League 2023 match between the Royal Challengers Bangalore and the Lucknow Super Giants. Things got heated as both teams gathered for post-match handshakes, with Kohli and Naveen getting into a fiery exchange.
During the 26th over of the second innings at Arun Jaitley Stadium in Delhi, Virat Kohli and Naveen exchanged a friendly side hug. After a brief exchange of words with smiles on their faces, they shook hands and hugged each other.
Watch Video:
Earlier, Virat Kohli also showed his sportsmanship by signalling to the Delhi crowd not to troll Naveen at the boundary. Not only in Delhi, the fans in Dharamsala too chanted Kohli, Kohli when Afghanistan played Bangladesh in their tournament opener.
However, all of these incidents are now behind us as Kohli and Naveen Ul Haq have resolved their differences. India will next lock horns with Pakistan on October 14 at Narendra Modi stadium, Ahmedabad.