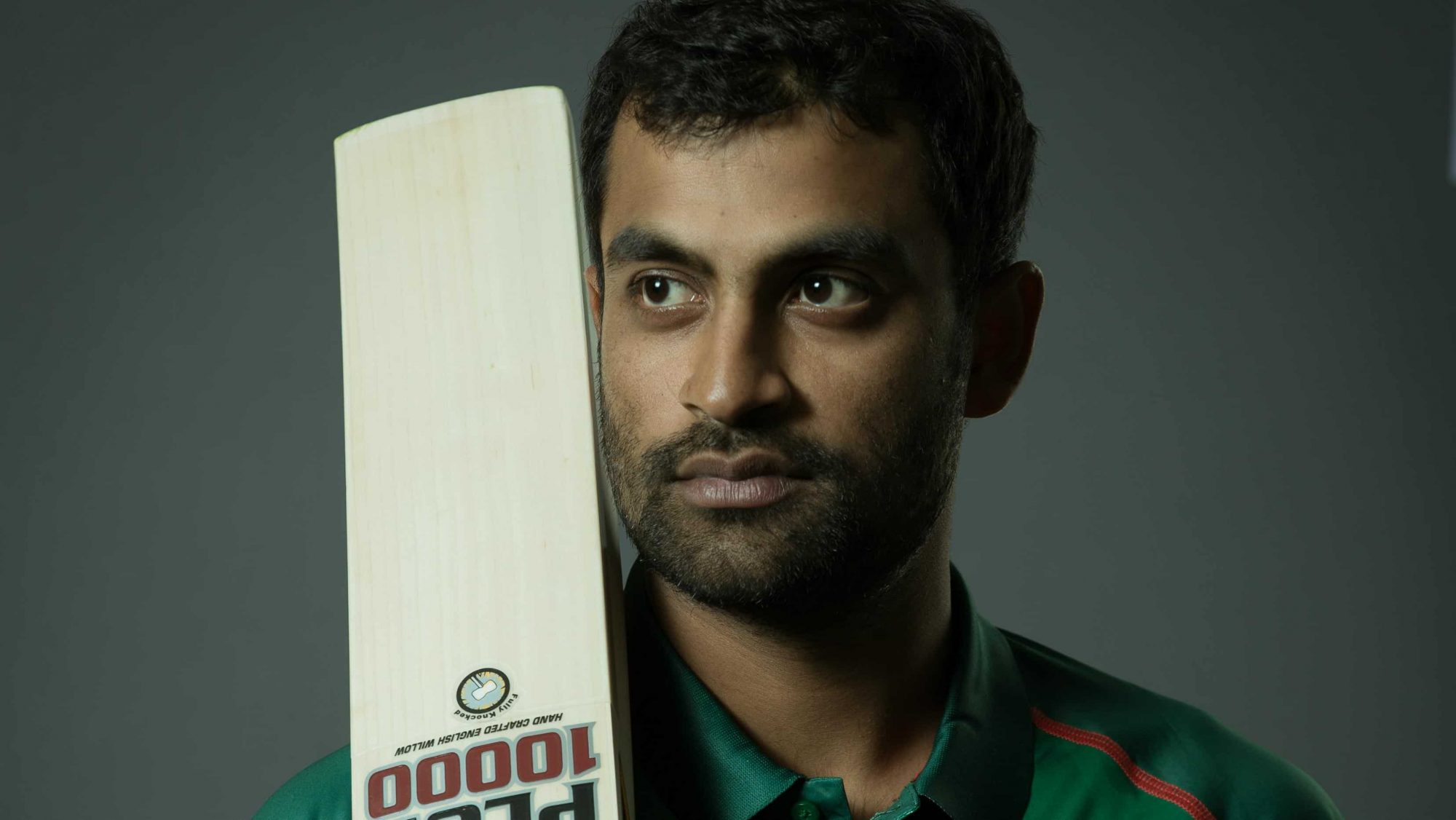 Tamim Iqbal | Source: Twitter
Bangladesh opener Tamim Iqbal has hinted that he may call time on one format of international cricket to "prolong his international career". At the same time , he added that the upcoming T20 WC is very much on his mind.
Tamim recently backed out from playing in the T20I series against New Zealand, citing 'personal reasons'. In his absence, Mahmudullah led the Tigers in the first two T20Is with Liton Das taking the leadership mantle in the final game of the three-match series.
"Of course the T20 World Cup is very much on my mind and this is just six months away and I am not 36 or 37, so why not? T20 is not out of mind. Look how I want to have my cricketing career and how I would like it to shape it in my head.
"I know which format I want to leave early and which format I want to leave later. I know everything and I don't think that I have to disclose everything to everyone," Tamim was quoted as saying to Cricbuzz on Friday.
"When I feel that I have to let go of this format to prolong the other two, I will not push myself and carry on with that. I want to leave one format just to make sure I can give my best to the other two formats," he added.
I Want To Play For Five To Six Years, Difficult To Do So While Playing All Three Formats: Tamim Iqbal
While Tamim hasn't pinpointed at an exact time period when he will call quits from a format or even which format it will be, it is almost certain that the veteran opener would want to prolong his career in ODIs and Test cricket.
"If I want to play for five to six years then it is very difficult for me to play three formats. Normally if you see the international cricketers around the world you will see they don't retire from all the formats at one go," he added.
"They let go of one format and then they play the other two formats and then they retire. What I want to say is that the same thing is for me if I feel now or say six months or year or after two years… if I feel that I have to let go of one format, I will let go of one format.
"I don't want to indicate anything as I said it can be ODIs, Tests or T20s. I will play those two formats where I can contribute to the team and let go that format where I feel that I have nothing much to give," said Tamim.
The 32-year-old Tamim made his debut for Bangladesh back in 2007 and caught the limelight in the World Cup where the Tigers made the second round. In 2008, he made his Test debut. He was a teenager back then and is currently the leading run-scorer for his country across all formats.
In 62 Tests, 213 ODIs, and 78 T20Is, Tamim has accumulated 4508, 7452, and 1758 runs respectively with 23 centuries and 85 half-centuries to his name.