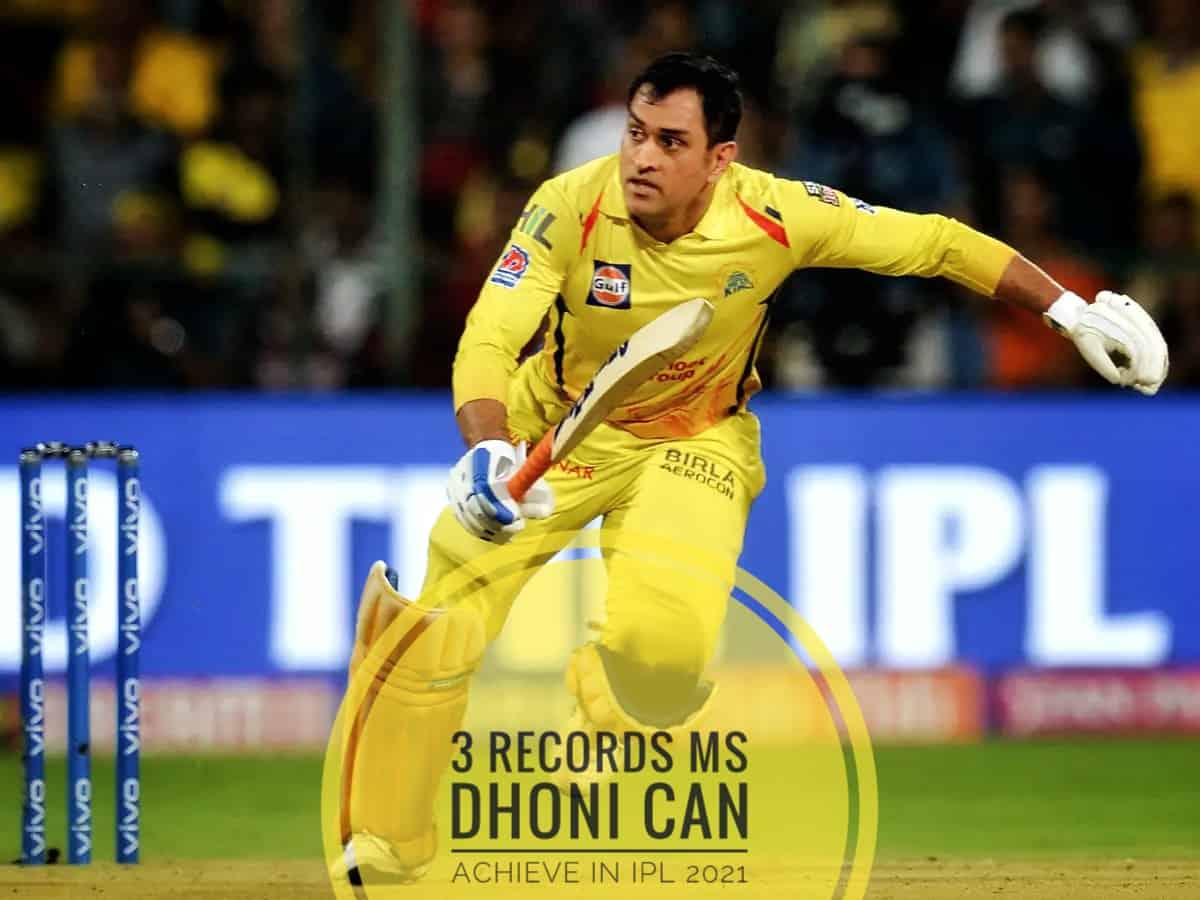 MS Dhoni | Source: Twitter
The Indian Premier League returns after a break of 5 months and so does MS Dhoni. Former India captain, who took retirement from international cricket on August 15, 2020 has a point a prove in IPL 2021, both as a leader of Chennai Super Kings – one of IPL's most successful teams – and also as a batsman.
In the 13th edition of the Indian Premier League, when Dhoni had said 'Definitely not' after being asked by Danny Morrison whether last year's IPL was his last for CSK, Dhoni had perhaps indicated that his redemption journey had started then and there.
MS Dhoni has been hitting tall sixes in the nets and looks in great form. Needless to say that the Chennai Super Kings captain is looking to shrug off the woes of last year. While there's no doubting that the pursuit of an IPL trophy would be the driving force for MS Dhoni, he also has a few personal milestones to achieve.
1. 7000 T20 Runs
The Chennai Super Kings skipper is one of the best finishers the world cricket has ever witnessed. The wicket-keeper batsman has already won three IPL titles with CSK but wasn't in the best of form for the franchise last year.
Dhoni only scored 200 runs in 14 matches last season and now he is just 179 runs away from scoring 7000 T20 runs. With the towering sixes that MS Dhoni has been slamming in the nets, Dhoni could very well achieve this feat.
---
2. 150 Dismissals
MS Dhoni's lightning-quick wicket-keeping is something that we still can't get over. Having produced magical dismissals throughout his career, both for CSK and Team India, Dhoni could go on to achieve a huge new milestone in the 14th edition of the Indian Premier League.
MS Dhoni will become the first wicket-keeper to inflict 150 dismissals as wicket-keeper in IPL if he adds just 2 more dismissals to his name in IPL 2021.
---
3. 200 Sixes
Captain Cool s quite a power-hitter and is known to change the course of the game at the snap of his fingers. While there's no denying that his skills with the bat have been waning for the past couple of years, the Chennai Super Kings still remains one of the most fearsome hitters of the ball in the game.
As the Jharkhand-born cricketer prepares for the 14th edition of the cash-rich league, Dhoni will be eyeing the 200 sixes landmark in T20 cricket for Chennai Super Kings. He is just 14 hits away from reaching the landmark and is expected that Dhoni will reach the feat in IPL 2021.