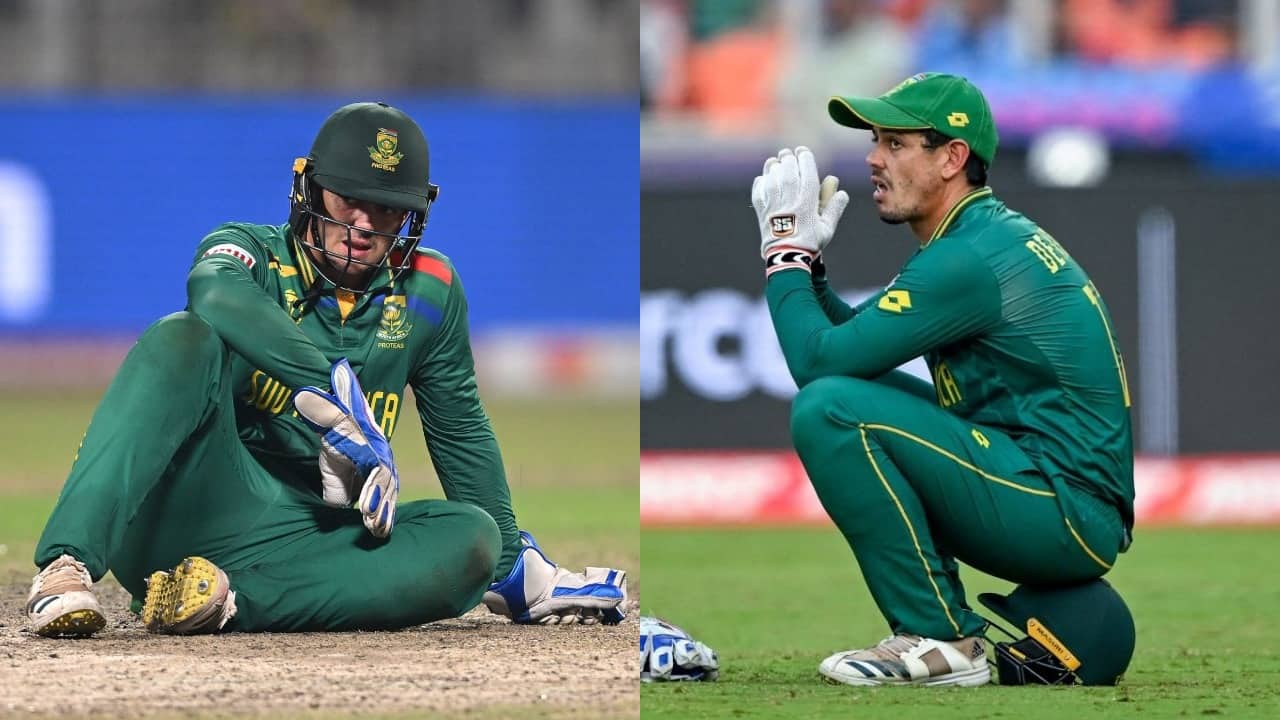 Quinton de Kock | Source: X/Twitter
The ODI cricket journey for South African wicket-keeper Quinton de Kock concludes, following his pre-announced retirement post the 2023 World Cup, which saw South Africa eliminated by Australia in the semi-final.
Quinton de Kock delivered a standout performance in the 2023 World Cup, emerging as South Africa's top run-scorer with a remarkable total of 594 runs in 10 matches, and notching up an impressive four centuries.
As Quinton de Kock bids adieu, South African captain Temba Bavuma offers a touching tribute to his esteemed teammate. Here's what Bavuma said in the post match ceremony after Australia beat South Africa by three wickets in the second semifinal game at Kolkata: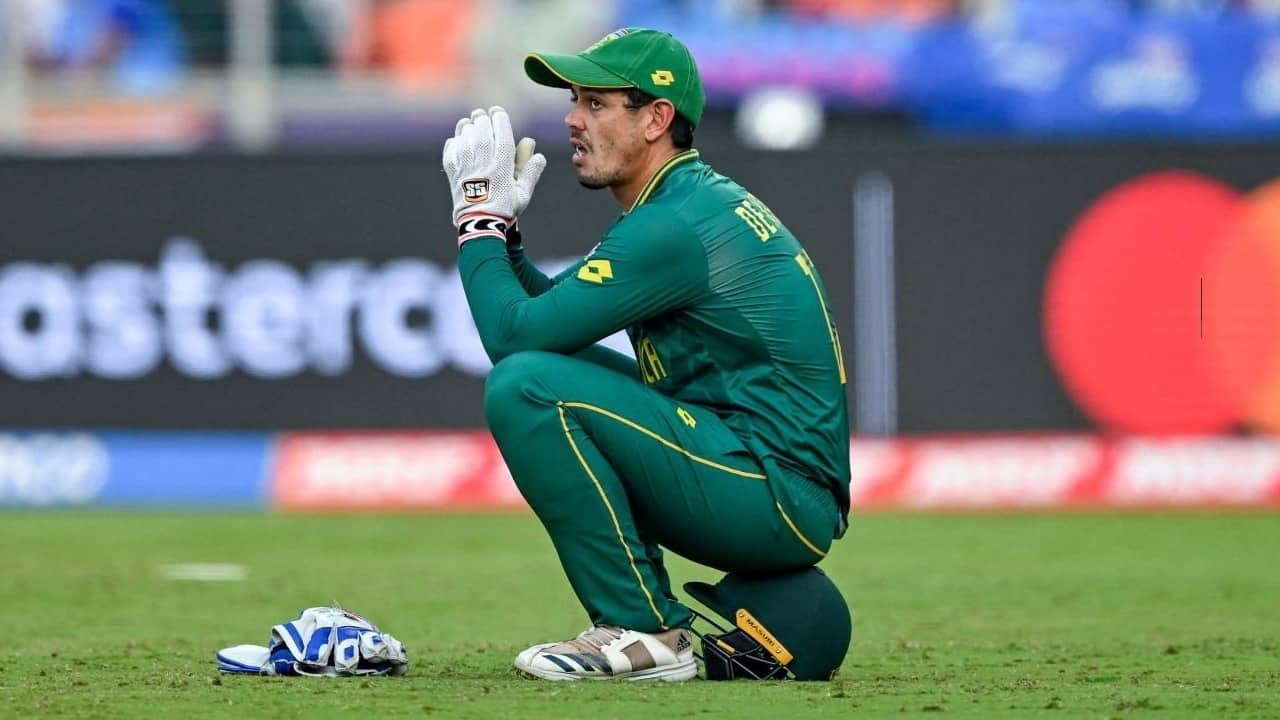 "We enjoyed playing with Quinton de Kock. He will go down as one of the legends of the game in South Africa. He would have wanted to win the World Cup but unfortunately it didn't happen. Quinton enjoyed every bit of his time in the dressing room."
Though the curtains close on Quinton de Kock's 50-over endeavors, the excitement continues as he takes the stage in T20 franchise tournaments, poised to make significant contributions with the bat.