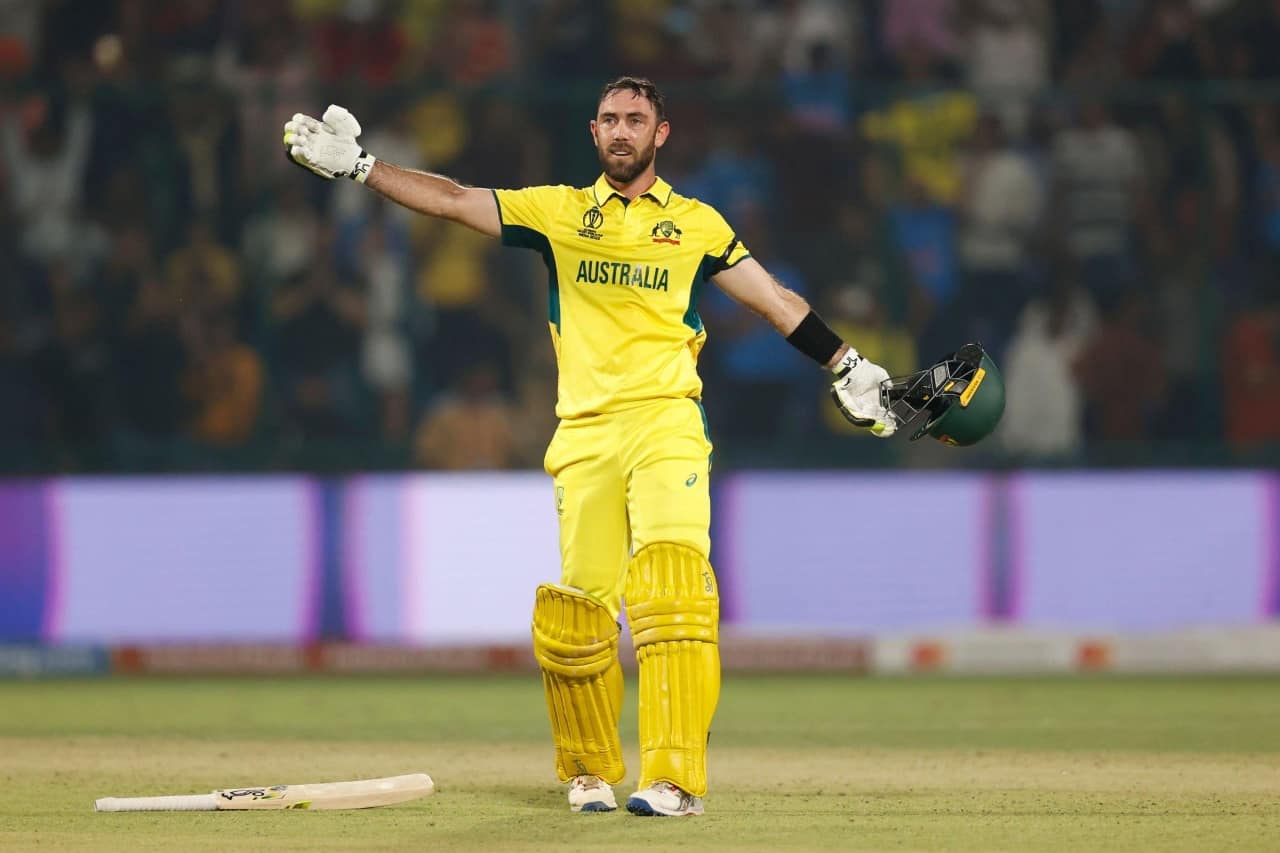 Glenn Maxwell | Source: X/Twitter
Glenn Maxwell, the star all-rounder from Australia, delivered a batting spectacle at Arun Jaitley stadium on Wednesday, setting a new record for the fastest century in World Cup history. Maxwell scored a 40-ball hundred, which is also the fourth fastest century in ODI cricket.
Maxwell's scintillating 44-ball knock saw him blasting nine fours and eight sixes on his way to a sensational 106 runs. His innings came to an end in the last over, as Logan van Beek removed him on a length outside off delivery. He had the Netherlands bowlers on the back foot throughout.
Before this, the record for the fastest World Cup century was in the hands of South Africa's Aiden Markram, who accomplished the feat in 49 balls against Sri Lanka at the very venue earlier in the ongoing World Cup 2023.
---
Fastest Centuries in ODI World Cup
Glenn Maxwell off 40 balls – Australia vs Netherlands – Delhi, 2023
Aiden Markram off 49 balls – South Africa vs Sri Lanka – Delhi, 2023
Kevin O'Brian off 50 balls – Ireland vs England – Bangalore, 2011
Glenn Maxwell off 51 balls – Australia vs Sri Lanka – Sydney, 2015
AB de Villiers off 52 balls – South Africa vs West Indies – Sydney, 2015
Eoin Morgan off 57 balls – England vs Afghanistan – Manchester, 2019
Heinrich Klaasen off 61 balls – South Africa vs England – Mumbai, 2023
Rohit Sharma off 63 balls – India vs Afghanistan – Delhi, 2023
Kusal Mendis off 65 balls – Sri Lanka vs Pakistan – Hyderabad, 2023
Mathew Hayden off 66 balls – Australia vs South Africa – Basseterre, 2007
John Davison off 67 balls – Canada vs West Indies – Centurion, 2003
Paul Stirling off 70 balls – Ireland vs Netherlands – Kolkata, 2011
Kumar Sangakkara off 70 balls – Sri Lanka vs England – Wellington, 2015
Adam Gilchrist off 72 balls – Australia vs Sri Lanka – Bridgetown, 2007
Kumar Sangakkara off 73 balls – Sri Lanka vs Bangladesh – Melbourne, 2015
Shaiman Anwar off 79 balls – UAE vs Ireland – Brisbane, 2015
Brendan Taylor off 79 balls – Zimbabwe vs Ireland – Hobart, 2015