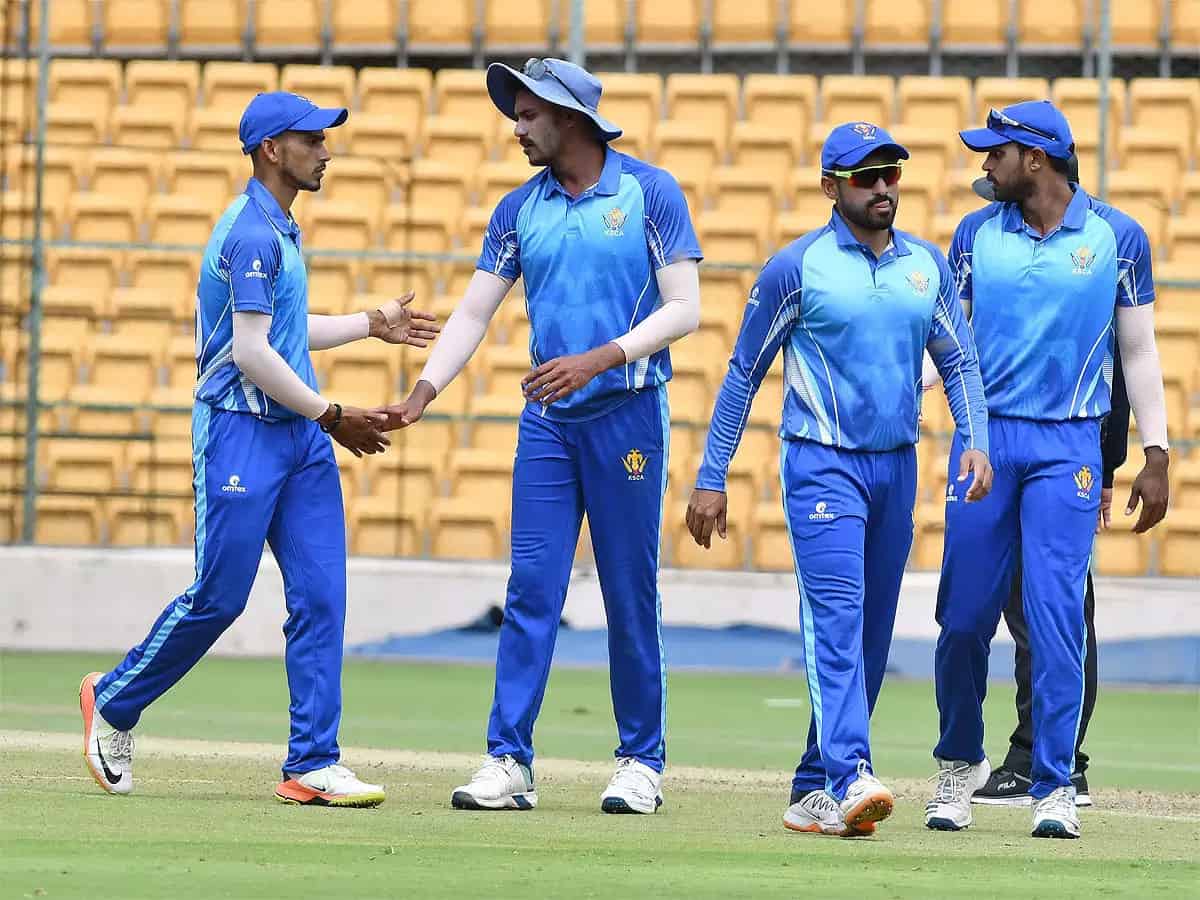 Vijay Hazare Trophy Final | Image: BCCI
The Ranji Trophy won't be held during the truncated 2020-21 season, instead, the Board of Control for Cricket in India (BCCI) has finally decided to go ahead with 50 overs Vijay Harare Trophy and the senior women's One-day tournament.
The International Cricket is once again going to commence in India from February 5 when Virat Kohli and boys will take on England in the Test series. Meanwhile, the BCCI Secretary, Jay Shah also put forward his opinions about the board's upcoming plans. He put forth his opinions in a letter sent to the state associations on Friday, January 29.
"It is extremely important for us to ensure that women's cricket takes place and I am extremely happy to inform you that we are going to conduct the Senior Women's One-day tournament simultaneously with the Vijay Hazare Trophy and follow it up with Vinoo Mankad Trophy Under 19.
"This has been decided after having received your feedback on the domestic season 2020-21," the BCCI secretary wrote in his letter, reported by The Indian Express.
If reports to be believed, the Vijay Hazare Trophy will be played at six bio-security bubbles and the respective venues will be announced next week. All the team have to enter bio-bubble in the first week of February.
Jay Shah, in his letter also admitted that the Indian cricket has adversely affected due to the coronavirus pandemic.
"The pandemic has tested each and every one of us and there is no life that has remained untouched by it, and whiles it has been difficult, your support has meant that we have been able to resume both domestic and international cricket in the men's category. As you are aware, we have lost a lot of time and consequently, it has been difficult to plan the cricket calendar…" he wrote.
Also, the Board of Control for Cricket in India (BCCI) is busy with the upcoming edition of the Indian Premier League, which could get underway by the end of the March. The mini-auction for the 14th edition of the Indian Premier League is scheduled to take place on February 18 in Chennai.