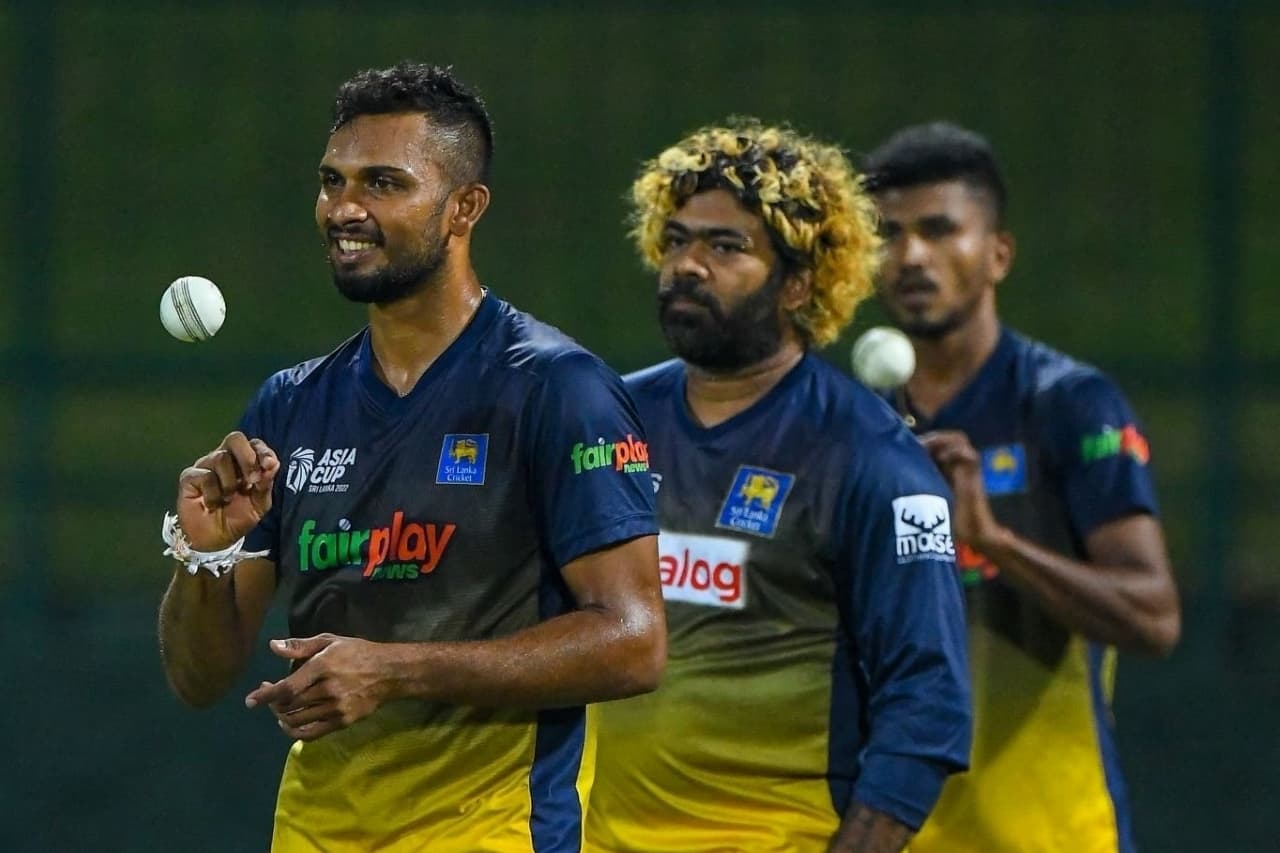 Dasun Shanaka & Lasith Malinga | Source: Twitter
In light of the news regarding Dasun Shanaka's potential resignation as Sri Lanka's captain before the ICC World Cup 2023, the iconic fast bowler Lasith Malinga has voiced strong support for him, urging the Sri Lankan Cricket Board to reconsider their decision due to Shanaka's exceptional leadership.
Here's what Lasith Maling said:
"Dasun Shanaka took on the responsibility of captaining the Sri Lanka cricket team during a difficult period for the players and fans, managing to bring stability and respectability to the national side with his calm and collected approach."
"With an impressive captaincy record, including the Asia Cup and a record ODI winning streak under his belt regardless of the opposition, everyone, including myself, expected him to be the captain of SL for the CWC 2023. Having a new captain going into such an important tournament definitely won't help the team. I hope the stakeholders take all of this into consideration before making a decision.
I back Dassa & the team to have a successful WC campaign."
Under the captaincy of Dasun Shanaka, Sri Lanka clinched the Asia Cup 2022 championship in the 20-overs format. In the 2023 Asia Cup, despite the absence of key star players, they reached the final, only to be defeated by India.