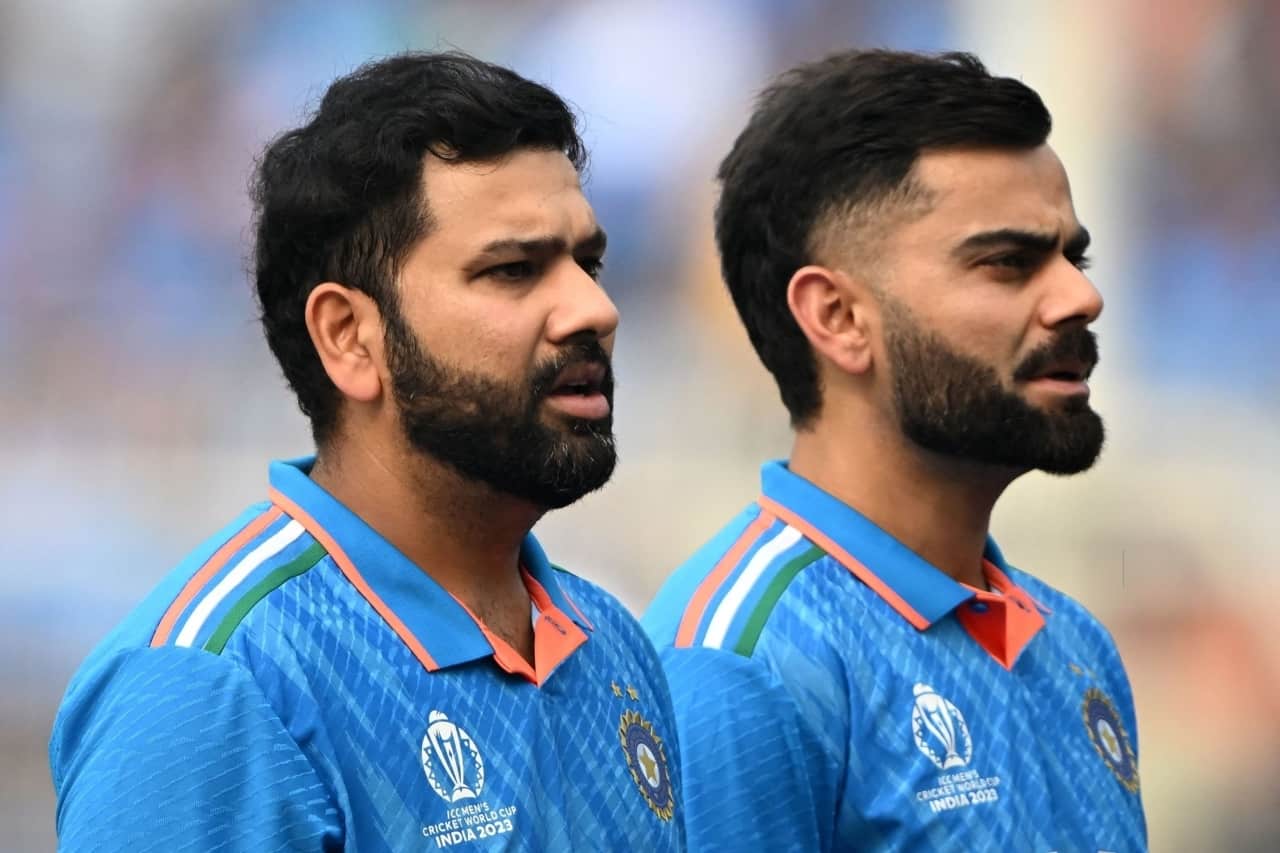 Virat Kohli & Rohit Sharma | Source: X/Twitter
Former Pakistan cricketer Mohammad Hafeez criticized Virat Kohli, stating that he played a selfish innings against South Africa and should prioritize the team's interest over personal milestones.
Virat Kohli celebrated his 35th birthday in style by scoring his 49th ODI century, equaling the legendary Sachin Tendulkar's record for the most ODI centuries at Eden Gardens, Kolkata.
Mohammad Hafeez also expressed that Virat Kohli could take a page from Rohit Sharma's book on playing selflessly rather than chasing personal milestones.
Here's what Hafeez said on a cricket show 'Top Cricket Analysis:
"Rohit Sharma could have played selfish cricket too, but he didn't because he is playing for Team India and not for himself."
Mohammad Hafeez also added that if Rohit Sharma so desired, he could score centuries, but he remains committed to delivering a strong and aggressive start for Team India, always putting the team's interests ahead of his personal milestones.
"You have to give credit to Rohit Sharma. The way he is sacrificing his innings with right intent is commendable. The way he batted in the first six overs. He gave that sucker punch to South Africa. He knew the pitch would get difficult and must attack when the ball is new and hard. Your captain can also play like you but his goal is bigger than his personal achievement. Rohit can also hit centuries."
"I am not saying that Virat didn't play well. He batted beautifully till he reached 97. The last three singles he took, I am talking about the intent. He was looking for singles instead of hitting boundaries. Who cares if he gets out on 97 or 99. Team should always be above personal milestones."
Notably, Rohit Sharma's quick 40 runs from just 23 balls against South Africa set the stage brilliantly, which Virat Kohli and Shreyas Iyer later capitalised on.