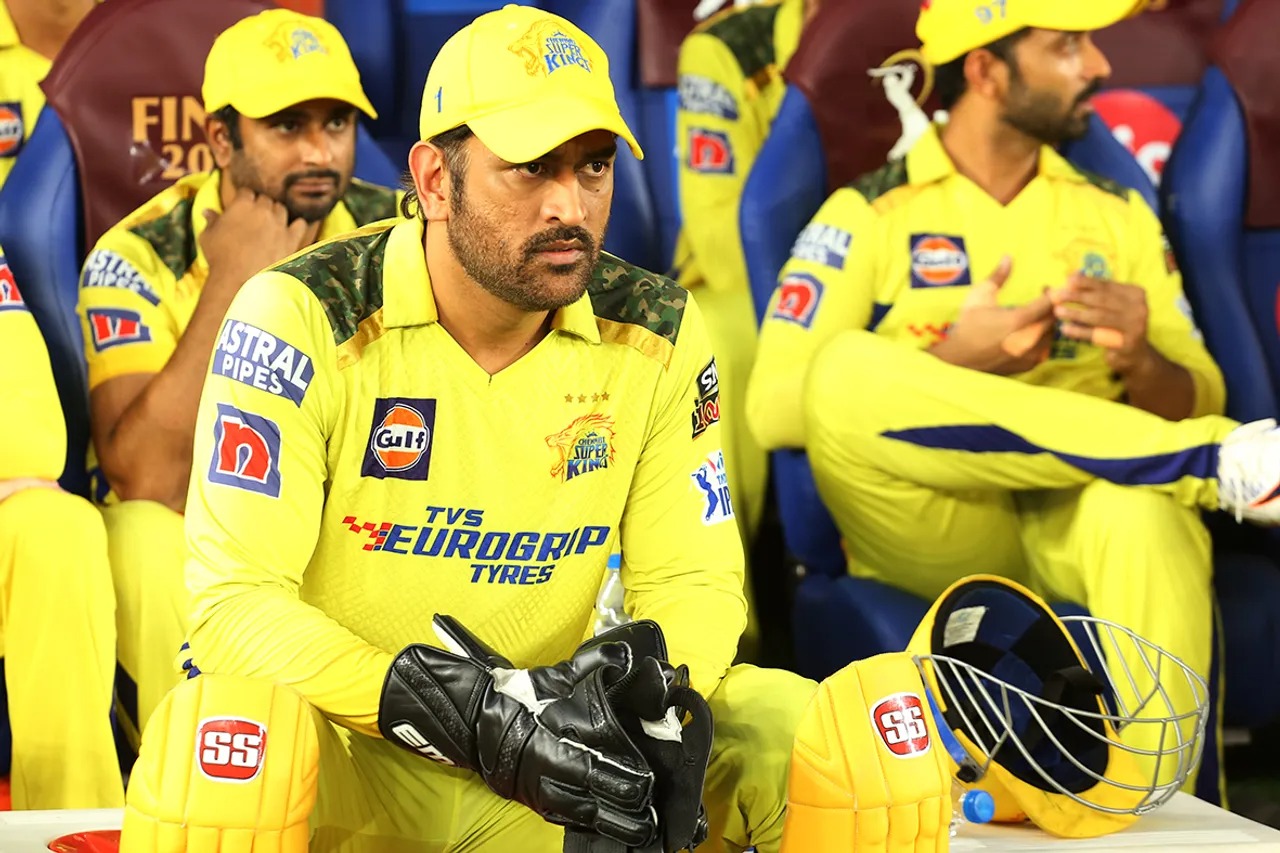 MS Dhoni | Source: BCCI/IPL
Chennai Super Kings etched their name in history by securing their fifth IPL title in a nail-biting encounter against Gujarat Titans, emerging victorious by five wickets in the IPL 2023 final at Narendra Modi Stadium on Tuesday, May 30th.
While the joy of the Super Kings' fans knew no bounds, there was a hint of unease among them as they desperately sought confirmation from their beloved 'Thala Dhoni' about his participation in the next season with the team.
I need to do something for my fans: MS Dhoni
In what can only be described as fantastic news for Dhoni and CSK fans worldwide, a glimmer of hope emerged as MS Dhoni offered a tantalising hint about his comeback next year, as a token of gratitude for the unwavering support received from his fans.
Here's what Dhoni said in the post-match conference:
"Looking for an answer? Circumstantially if you see, this is the best time to announce my retirement. But the amount of love and affection I have been shown wherever I have been this year, the easy thing would be for me to say "Thank you very much", but the tough thing for me is to work hard for another 9 months and come back and play at least 1 more season of IPL."
"A lot depends on the body, I have 6-7 months to decide. It will be more like a gift from my side, it's not easy for me but that's a gift. The way they've shown their love and affection, I think that's something I need to do for them."
Reflecting upon the love and affection bestowed upon him by fans across the globe, MS Dhoni said:
"You do get emotional simply because it's the last part of my career, it started over here and the first game when I walked down everyone was chanting my name. My eyes were full of water and I just stood there in the dugout for a while. I realised I want to enjoy this. It was the same thing in Chennai, it was my last game over there but it will be good to come back and play whatever I can."
With their recent IPL title win, Chennai Super Kings have now reached the same number of IPL trophies as the Mumbai Indians, both teams having secured five titles each.