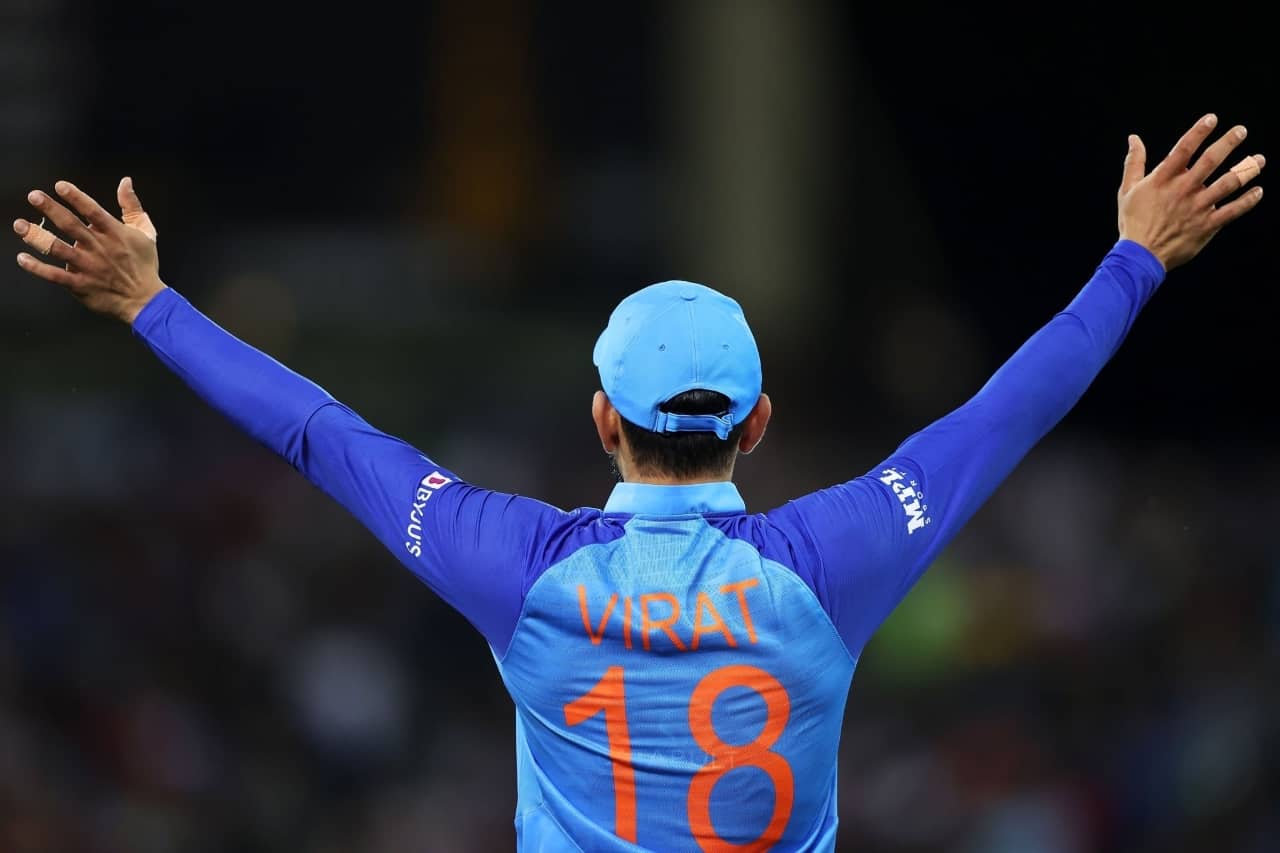 Virat Kohli | Image: GettyImages
Virat Kohli, the modern-day batting maestro and an inspirational figure for millions of cricket fans worldwide has always been synonymous with the jersey number 18.
Often referred to as 'VK18', this legendary two-digit number holds a captivating tale that the legendary batter finally disclosed, shedding light on the sentimental significance it holds for him.
Contrary to popular belief, Kohli didn't intentionally select jersey number 18 for himself. It was fate that intervened during his under-19 playing days when he discovered the number upon opening his jersey bag.
However, at that moment, he didn't realize the profound importance the number held in his life. It was on 18 August 2008 that he donned the Indian jersey for the first time. Tragically, another significant event occurred on 18 December 2006 when he mourned the loss of his father, forever linking this number to pivotal moments in his life.
Here's what Kohli said during a conversation with Star Sports:
"It just started being a number that was given to me when I first opened that Indian under 19 bag and I got 18. I never asked for it. It was just given to me, but then it ended up being a very, very important number in my life."
"My debut game for India was on 18 August 2008, and my father passed away on 18 December 2006. Two of the most significant dates in my life happened to be 18, but I got that number way before, so there has to be a connection with that number."
Watch Video: Kohli reveals the story behind his Jersey number
Kohli further expressed his love and gratitude for the immense admiration people shower upon him and his jersey number. He confessed that, at one point in his life, he could never have imagined being in such a position. Here's what he added:
"It is quite a surreal experience to see so many people wearing my jersey number because I never imagined myself being in this position one day."
The 34-year-old currently dons the Royal Challengers Bangalore jersey in the ongoing IPL 2023 and is currently the second-highest run-scorer for the team with 438 runs in 12 matches at a strike rate of 131.53.
The excitement further mounts as the Royal Challengers Bangalore brace themselves for a must-win match against Sunrisers Hyderabad on Thursday, May 18. A victory in this match will keep their playoff hopes alive.