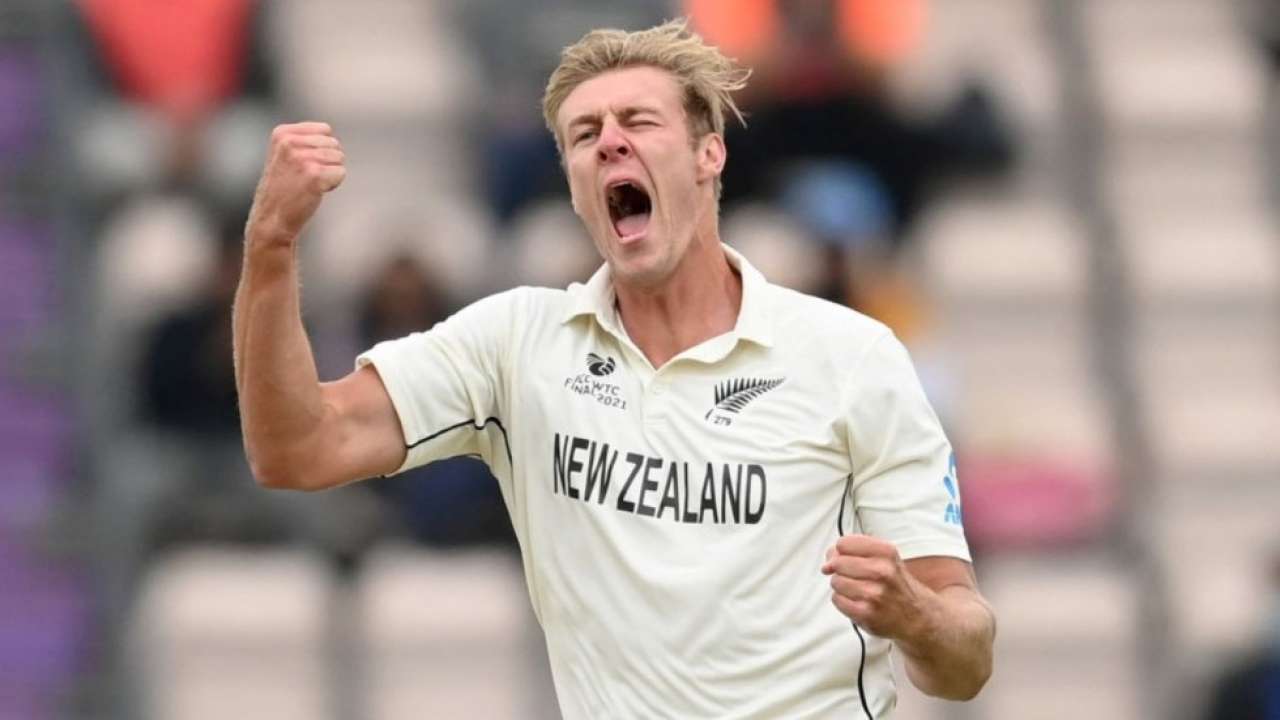 Kyle Jamieson | Source: Twitter
Chennai Super Kings (CSK) have been dealt a major setback ahead of the start of IPL 2023, as their newest addition, New Zealand's Kyle Jamieson is expected to miss the entire season due to back surgery.
After being sidelined with a back injury for nearly seven months, Kyle Jamieson was hoping to make his return to international cricket in the ongoing two-Test series between England and New Zealand in New Zealand.
However, later he was forced to sit out the first Test, despite being named in the squad. New Zealand's head coach Gary Stead confirmed that the back surgery and the subsequent recovery will rule Jamison J out of cricketing action for at least three-four months.
Speaking to reporters in the post-match conference following England's dominant 267-run win over New Zealand in the opening game of their two-match series, Stead stated:
"It's been a challenging and difficult time for Kyle and a big loss for us. He's been fantastic around all of our sides when he's been part of them. We just wish him well and hope we'll know more in three to four months of what that end prognosis looks like for him as well."
"A number of world-class players have had surgery in the back and it's different periods of time they recover. We just want Kyle [to get] the best chance of recovery because we know what a star he's been for us. Surgery provides a quicker return to play and that's the encouraging thing for him."
The Chennai Super Kings made a substantial investment in Kyle Jamieson at the IPL 2023 auction, shelling out INR 1 crore (10 million) for the New Zealand seamer.
Jamieson had previously played in the IPL for the Royal Challengers Bangalore in 2021, where he took nine wickets in nine matches after an impressive international season.
The 16th season of the Indian Premier League is scheduled to commence on March 31st, with the Chennai Super Kings pitted against the reigning champions Gujarat Titans in the opening match.