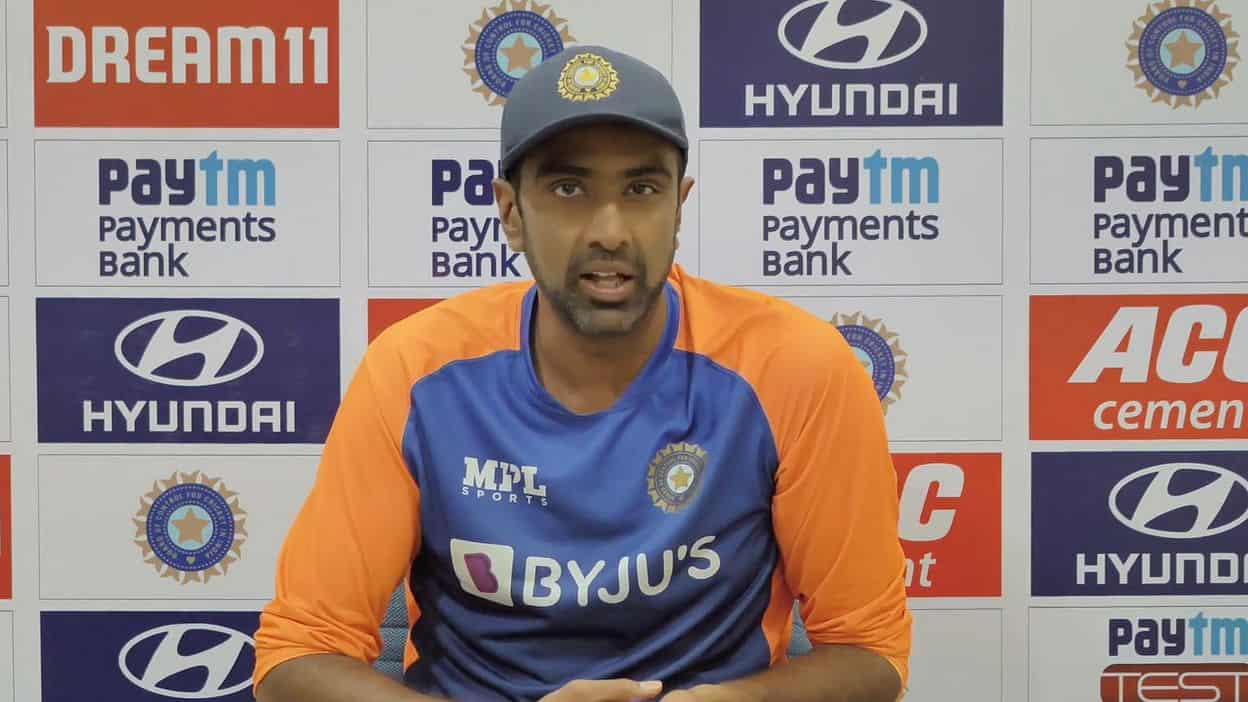 R Ashwin | Image: Twitter
The surface at Narendra Modi Stadium – which is also the venue for the fourth and final Test in the series, beginning on Thursday – has come under fire following India's 10-wicket win over visitors. Several former England cricketers have come down hard at the Narendra Modi Stadium, where three innings completed in two days. Meanwhile, Ravichandran Ashwin expressed his irritation at the outsiders condemning the pitch.
Ashwin, who finished the match with seven wickets, bowled almost unchanged with fellow spinner Axar Patel as England were dismissed for just 81 in their second innings, leaving the host side with a modest victory target of 49.
Ashwin stated that everybody has freedom to put their opinions, and added that he will not be commenting on whether someone's opinion is correct or not. But at the same time, Ashwin said that matter of Pitch at Motera stadium is getting out of hand, and he also questioned whether the pitch hogged the limelight when the Indian side played in other countries.
"I think I have said in the past as well, everyone is entitled to their opinion and I am not here to say that your opinion is right or wrong. The fact remains that the talk about the surface is getting out of hand. Why would you talk about the surface and sell that to us time and again? Is there any instance where the pitch has been talked about this much where we have played games in other countries?" Ashwin said as quoted by ANI News.
Ravichandran Ashwin further added that rarely team India rarely do complain about pitches and gave an example of Virat Kohli when in South Africa, he refuses to talk about the surface. The Off-Spinner revealed that without whining about decks is how they have learnt to play cricket and believes that other teams must do the same.
"I somehow find it funny that when they speak about the surface, it immediately gets quoted all over in our press and this is the issue here. There have been instances, we have been to New Zealand, where both the Tests got over in five days. There is a video doing rounds where Virat Kohli is talking in South Africa and he says I am not here to talk about the pitch. That is how we have been taught to play cricket, that's why I let them sell thoughts, buying is our choice," he added.