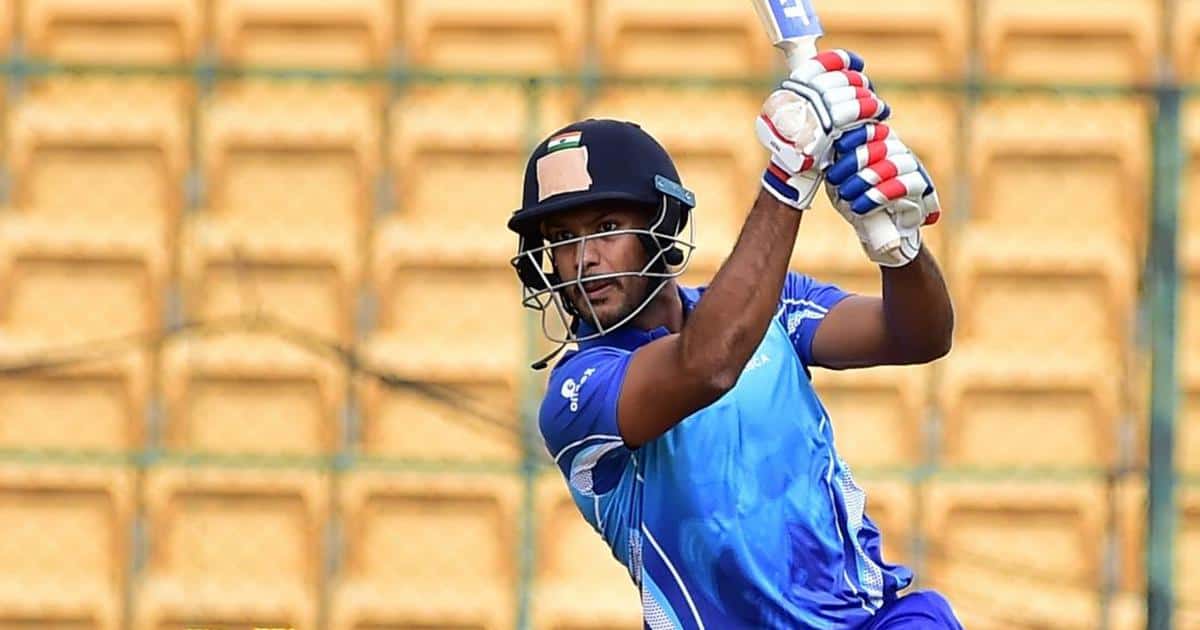 Mayank Agarwal | Image: Twitter
Australia's limited-overs captain Aaron Finch believes that Mayank Agarwal could be a good replacement of Rohit Sharma in 3-Match ODI series between India and Australia, starting from November 27.
Finch feels that India have plenty of talent in their squad to replace Rohit Sharma. Mayank Agarwal undoubtedly had a decent IPL 2020 season. His performance in the recently concluded Indian Premier League had made selectors pick him in the ODI squad for the tour of Australia.
"He (Rohit Sharma) is obviously a great player and someone who has had quite a bit of success against us in the past. It (the injury) is unfortunate," Finch said in a virtual media interaction ahead of the series opener.
"You want to play against the best players all the time but whoever he is going to replace him, possibly Mayank, he has been in great form as well. So you take away a lot of experience but you also bring in another quality player," Finch added.
Rohit Sharma has not been named in the T20I and ODI squad for the tour of Australia as he sustained an injury during Indian Premier League. He is currently in rehab at the National Cricket Academy, Bangalore and working on his recovery. He is expected to feature in the four-match Test series starting December 17.
Mayank Agarwal could open with Shikhar Dhawan at the top of the order in the first ODI in Sydney on Friday.
Really Like The Balance of Our Side: Aaron Finch
The Australian skipper, however, is very satisfied with his team despite the absence of injured all-rounder Mitchell Marsh. Finch had the luxury of three all-rounders — Marsh, Glenn Maxwell and Marcus Stoinis — in the last series Australia played in England.
"I really like the balance of our side at the moment, don't get me wrong…What Maxi has shown in T20 cricket, in particular, is that his bowling keeps improving all the time and Stoinis has proved that as well with the amount of exposure he has had over the past couple of years bowling in the death," said Finch.