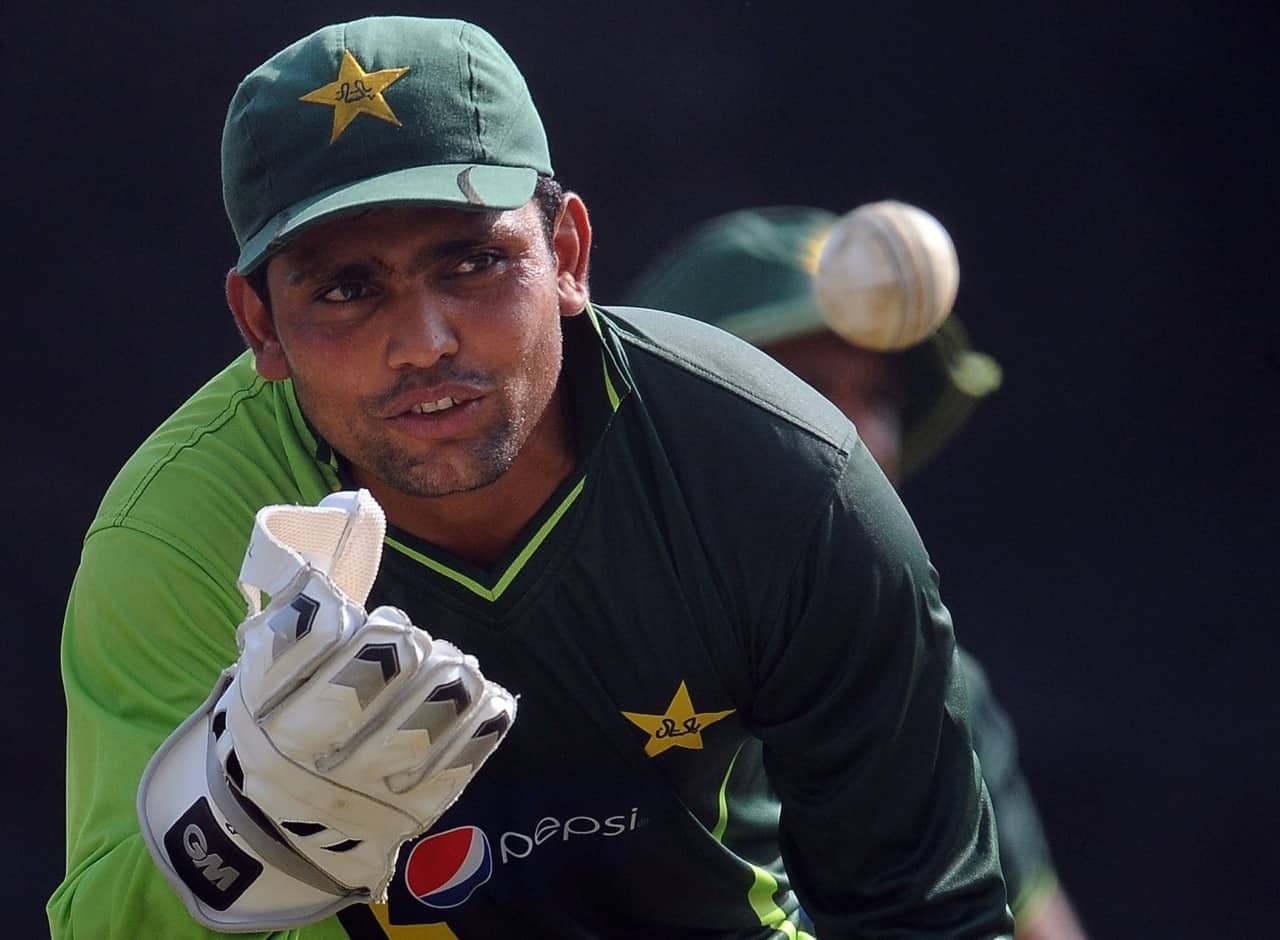 Kamran Akmal | Source: GettyImages
The last time India celebrated a World Cup victory was in 2011, with MS Dhoni at the helm, as they outplayed Sri Lanka on their home turf. After an extended ten-year gap, the World Cup is making its way back to India this year, with the country all set to host the prestigious 50-overs tournament in October.
Meanwhile, the participation of Pakistan in the marquee event remains uncertain, pending clearance from their ministry for travel to India. The PCB earlier expressed their displeasure to face India in Ahmedabad, while also requesting a change in venues for their matches against Australia and Afghanistan to be held in Chennai and Bangalore, respectively.
However, both the BCCI and ICC turned down their appeals. Earlier, the former Pakistan cricketer and legend, Wasim Akram, openly rebuked Pakistan for their appeal to alter the World Cup venues. Following suit, Kamran Akmal, another former Pakistan cricketer, has also taken a stance against Pakistan's request, considering it irrelevant.
"Conditions, venues shouldn't be a concern for teams anymore. These things shouldn't happen in international cricket. Today, India beat Australia, South Africa, New Zealand on their own turf. We shouldn't be making excuses like why we are playing against Afghanistan in Chennai, or India in Ahmedabad. Your focus should be on cricket only," Akmal said during an interview with paktv.tv.
"It's my request to board members to stop making such low-standard requests. The level of international cricket has advanced now. Players should be proud of their achievements, they should know what the fans and the board expect from them. You shouldn't say such things and instead pull down the level of your cricket," he further added.
I wish to see India and Pakistan in the Final: Kamran Akmal
The former keeper-batter also picked India and Pakistan as the two favourites to win the World Cup 2023 underlining their stellar record and awareness of Asian conditions. He also expressed his desire to see both teams make it to the final of the showpiece event.
Speaking on his YouTube channel, here's what Akmal said:
"India and Pakistan will benefit a lot from the home conditions and they should capitalize on it. They are the two favourites in this World Cup, and it is my wish to see them face each other in the final."
The ICC ODI World Cup 2023 is set to begin on October 5, 2023. India will commence its campaign on October 8, 2023, while much-anticipated India vs Pakistan encounter will take place on October 15, 2023 at Narendra Modi Stadium, Ahmedabad.
Excerpt: PCB requested to change the venues for their matches against India, Australia and Afghanistan in World Cup 2024.