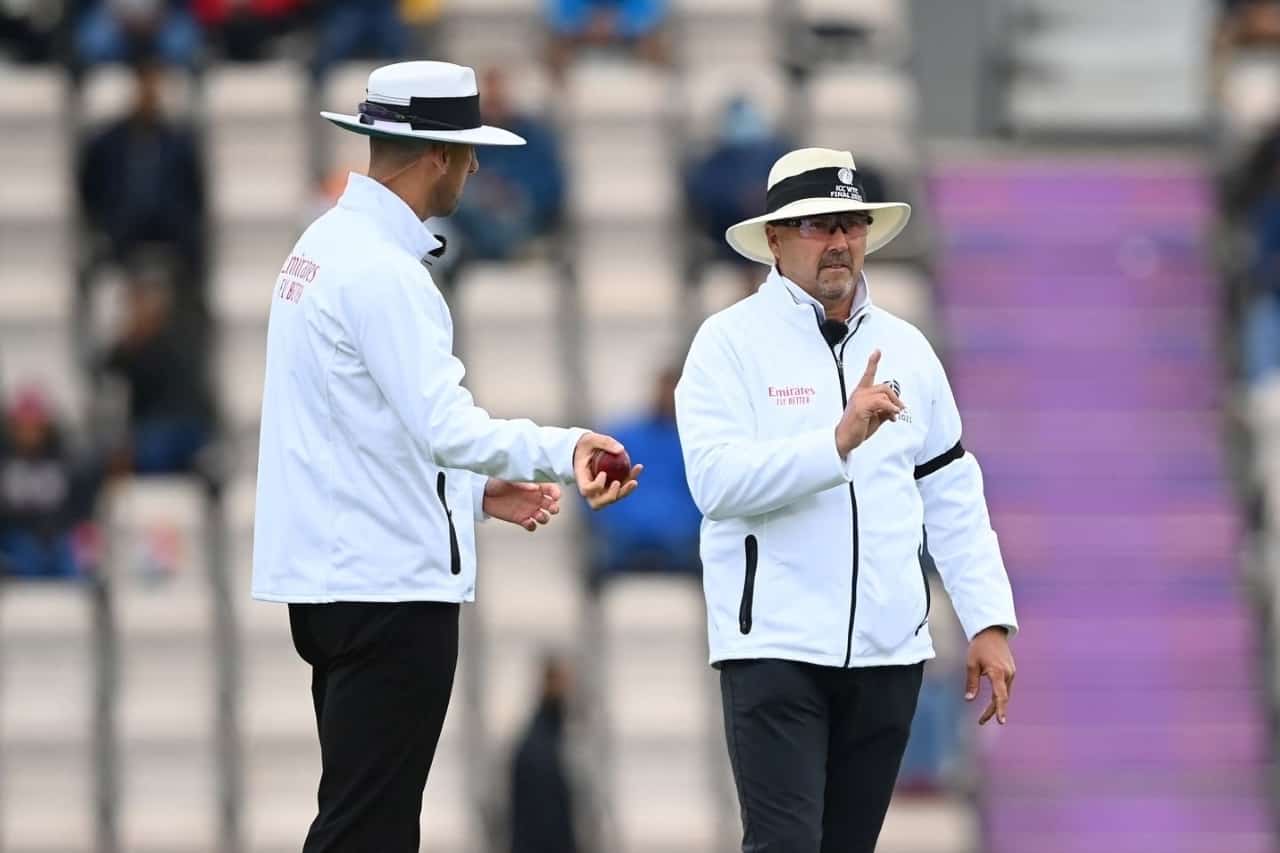 Umpire Soft Signal | Source: GettyImages
The International Cricket Council (ICC) has in a major decision announced the scrapping of the controversial 'soft signal' rule and announcing two important amendments to the playing conditions.
Under the previous system, the on-field umpire would offer a soft signal before seeking the final decision from the third umpire. However, now the on-field umpire is no longer required to give any soft signal and can directly refer the decision to the third umpire.
"The umpires will no longer be required to give a soft signal while refereeing decisions to the TV umpires. The on-field umpires will consult with the TV umpire before any decisions are taken," ICC said in a press release on Monday.
Sourav Ganguly, the chairman of the ICC Cricket Committee, voiced his concern over the soft signal, stating that it often generates confusion. Here's what he said:
"Soft signals have been discussed at previous cricket committee meetings over the last couple of years. The committee deliberated this at length and concluded that soft signals were unnecessary and at times confusing since referrals of catches may seem inconclusive in replays."
Helmets Mandatory in International Cricket
In another significant development, the International Cricket Council (ICC) has introduced a mandatory rule requiring all batters to wear helmets in international cricket matches, prioritising their complete safety. They will have to wear helmets while:
When batters are facing fast bowlers
When wicketkeepers are standing up to the stumps, and
When fielders are close to the batter in front of the wicket.
Rule Change Regarding Free-Hit
In another major alteration, now any runs scored off a Free Hit will be counted if the ball hits the stumps, aligning it with the scoring mechanism for all other runs from a free hit.