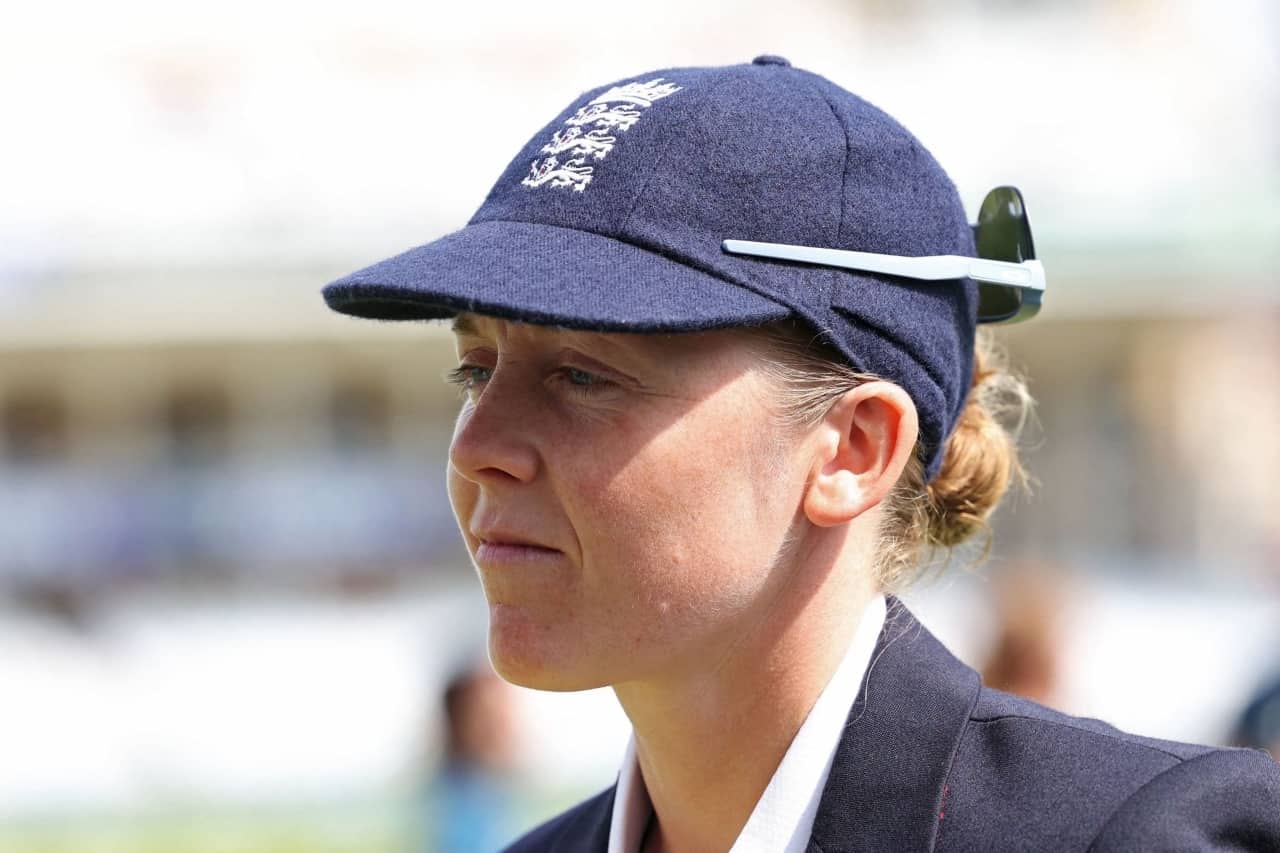 Heather Knight | Source: Twitter
The England and Wales Cricket Board (ECB) has recently issued a formal apology following the release of a report by the Independent Commission for Equity in Cricket, which revealed prevalent discrimination experienced by players within the country.
Following the report, England Women's captain Heather Knight has also come forward and made shocking revelations from her early playing days. She recalled a disheartening incident where she faced sexism, as someone questioned her if she does the ironing work for men after practice.
"It's been really sad to hear about anyone that's not felt welcome in our game – nobody should be made to feel unwelcome in our sport. This is a really important step for cricket, and cricket – having done this report – can really lead the way in terms of being more equitable, more diverse and more inclusive," Knight was quoted as saying by BBC.
"It's really important for me to say as a woman in cricket it's not at all surprising, the recommendations that have come out of the report – but it's really important to say cricket has come a hell of a long way since I was a kid. I started out playing men's club cricket and being asked: 'Do you do the ironing for the men when you're finished?' Now I lead my teammates out in front of a near-full house with 85,000 tickets sold for the whole series. Cricket has come far but still has a long way to go," Knight added.
Notably, a report from an Independent Commission for Equity in Cricket, examining the culture of England cricket made shocking revelations of racism, class-based discrimination, elitism, and sexism within the sport.
Shockingly, the report indicated that within the last five years, 50% of respondents encountered discrimination, with particularly high percentages reported among players of Bangladeshi, Pakistani, Indian, and Black heritage.
England Women will lock horns with Australia Women in the first T20I of the three-match series in Ashes 2023 on Saturday, July 1 at Edgbaston, Birmingham. The Heather Knight-led side lost the one-off Test against Australia by 89 runs at Nottingham.