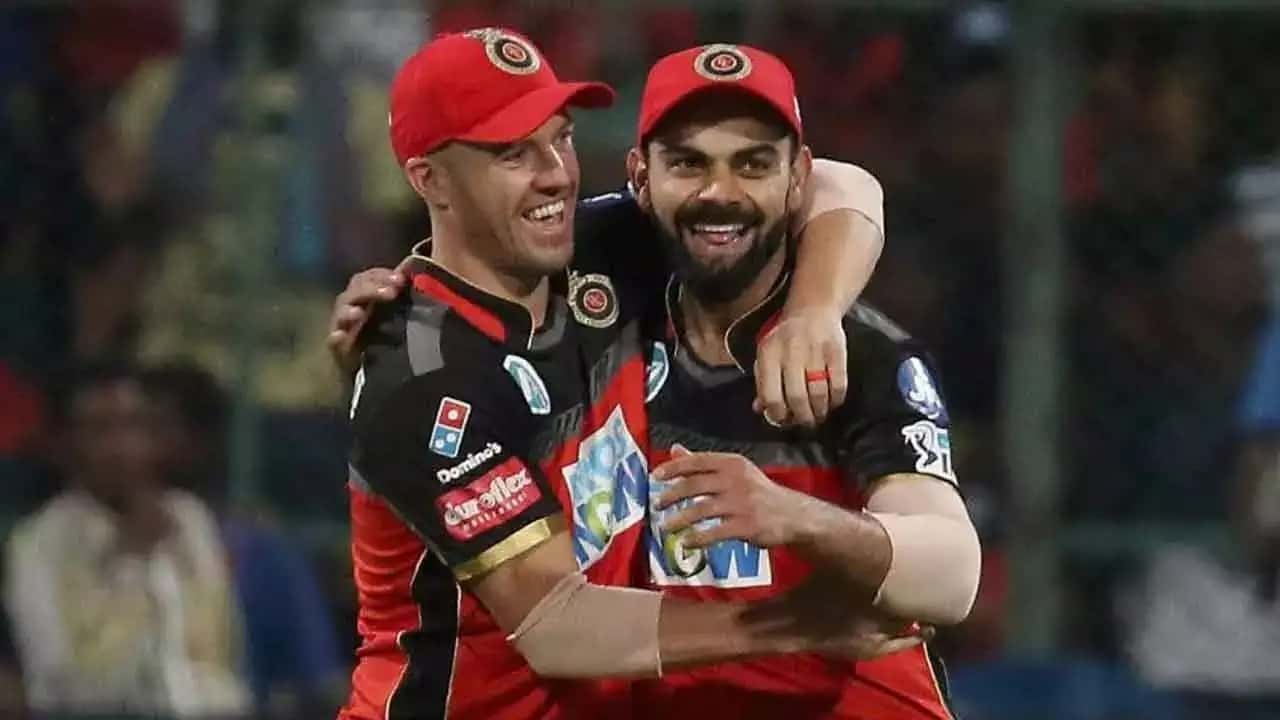 Virat Kohli & Ab De Villiers | Source: Twitter
Former South African cricketing icon AB de Villiers has suggested that if India manages to win the upcoming ICC World Cup 2023, it might be an opportune moment for Virat Kohli to consider retiring from ODIs. He also proposed that Kohli could channel his energy into Test cricket and continue participating in the IPL for the next few years.
Here's what AB de Villiers said on his YouTube channel:
"I know he loves travelling to South Africa (for the 2027 World Cup), but it's very difficult to say. It is a long time away. Let's focus on this one first, I think that's what Virat Kohli would tell you. I think if they win this World Cup, it might not be a bad time to say, 'Thank you very much. I am maybe just going to play Test cricket for the next few years and a little bit of IPL, enjoy the last bit of my career, have enough family time, and say goodbye to everyone'."
The legendary batter further noted that Virat Kohli's hunger for scoring runs and passion for the game remain undiminished, suggesting that Kohli has the potential to continue representing India with the same fervour.
"But he is in incredible shape and is mentally still there. He has been rested from time to time, which I think is a great move. So, I think the hunger and the fire will still be there," he added.
Virat Kohli recently scored a century against Pakistan in the Asia Cup 2023, marking his 47th ODI century. He is now just two centuries away from surpassing Sachin Tendulkar's record of 49 ODI centuries.
Virat Kohli, along with the Indian captain Rohit Sharma, was given rest for the first two ODIs against Australia. KL Rahul led the team in the absence of Rohit Sharma and secured victories in both matches, giving India a 2-0 lead against Australia. Virat Kohli and Rohit Sharma will now rejoin the team for the third ODI match against Australia, scheduled for Wednesday, September 27, in Rajkot.