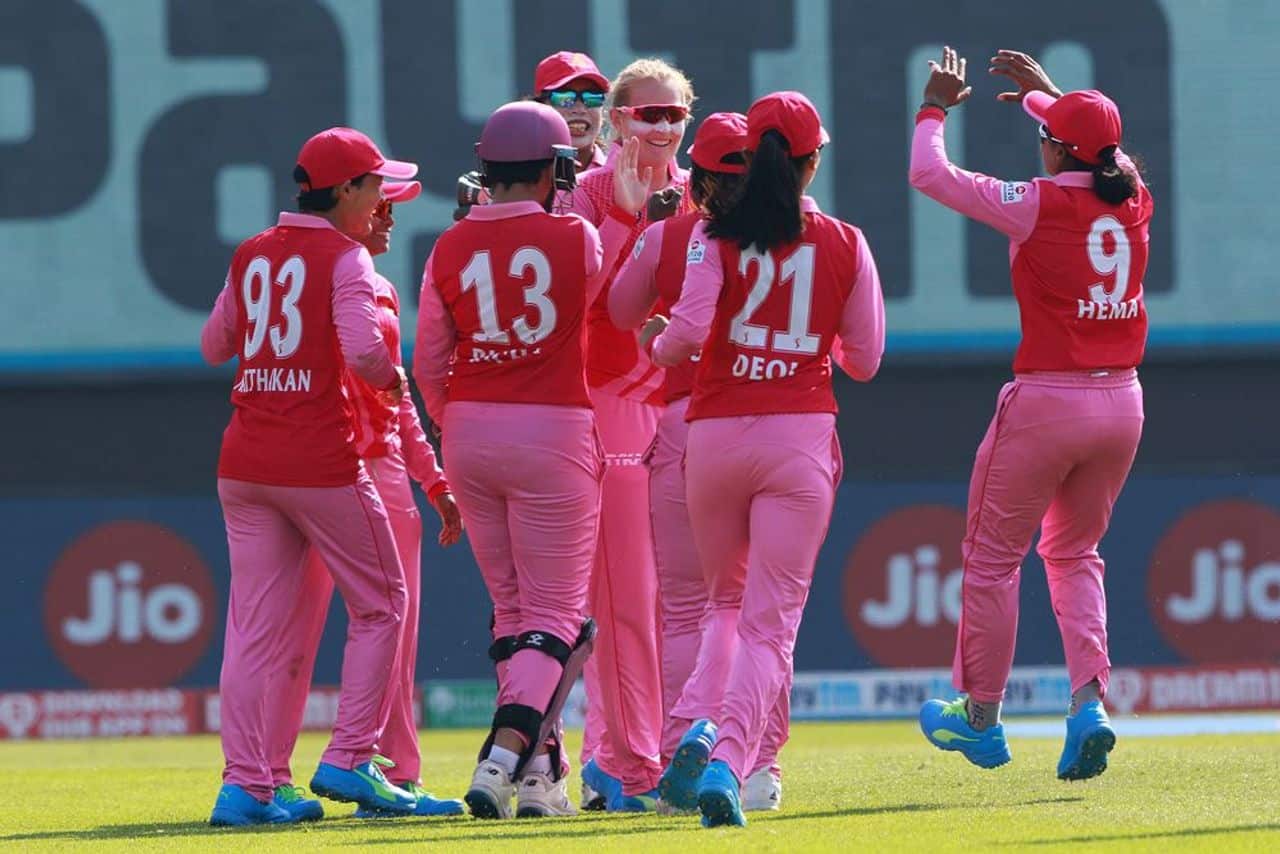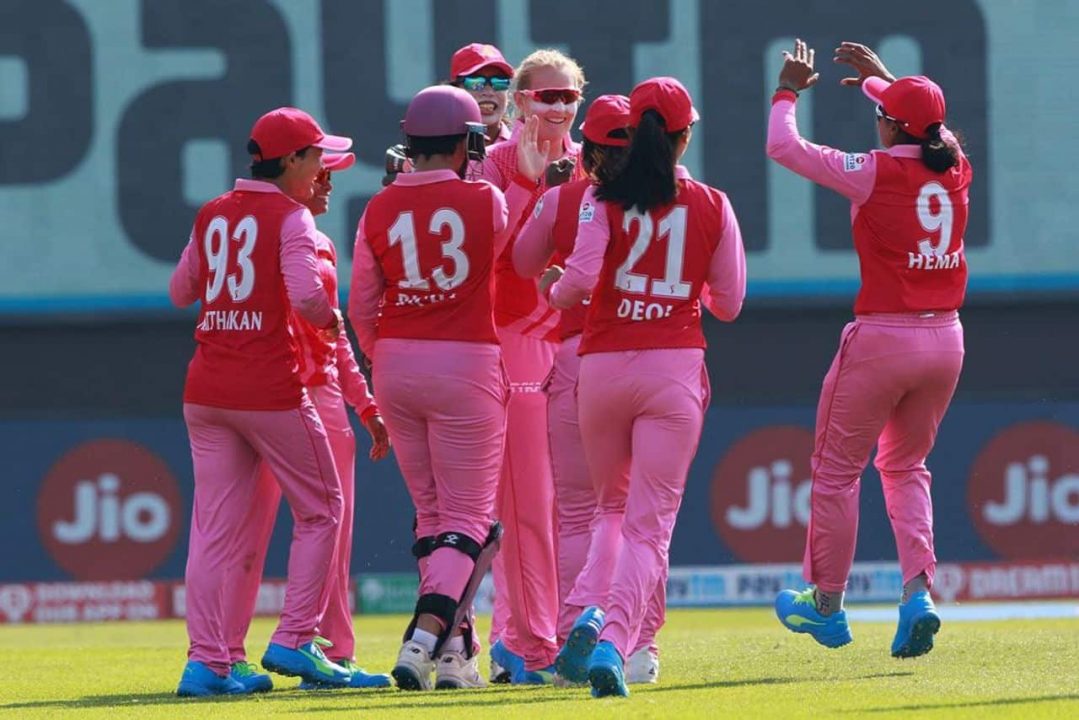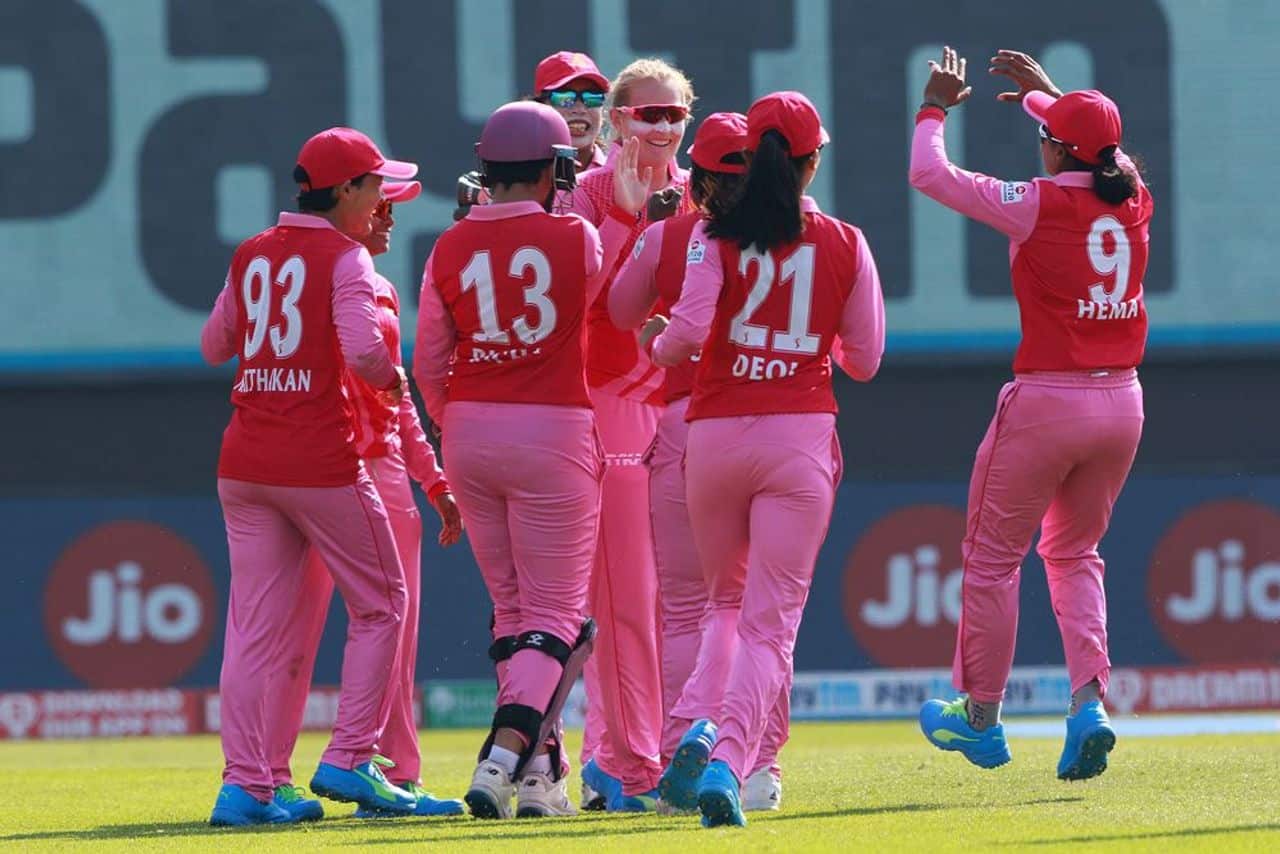 The second match of the third edition of the Women's T20 Challenge was played between Trailblazers and Supernovas on November 5 in Sharjah in which Smriti Mandhana led Trailblazers won the match by nine wickets. The Velocity team led by Mithali Raj, In this way the trailblazers aim for 48 runs to win.
Earlier in the match, Velocity's captain Mithali Raj won the toss and decided to bat first. Batting first, Mithali Raj led Velocity collapsed for 47 against the Trailblazers.
Chasing a small score of 47, Smriti Mandhana led Trailblazers easily achieved a target in 7.5 overs and marked a massive victory by nine wickets against Velocity.
Team Velocity was able to score 47 runs in 15.1 overs and losing all wickets. In this match, the biggest innings for Velocity was played by Shafali Verma. She scored 13 runs in 9 balls. Leigh Kasperek remained unbeaten after scoring 11 off 20. Shikha Pandey contributed 10 runs off 17 balls. Apart from these, no batsman could cross the double-digit mark.
At the same time, for Trailblazers, Sophie Eccleston took 4 wickets for 9 runs in 3.1 overs, while Jhulan Goswami and Rajeshwari Gayakwad took 2 wickets each. Deepti Sharma also has one wicket in her name.
Winning Skipper, Smriti Mandhana's Reaction:
"We were really excited. We had a quarantine period of 14 days and training for 7 days. It was a good game after all of these months. I was going to field first anyway, so I was happy with Mithalidi's decision. We wanted to have a good look at the wicket. We wanted to know the target to chase. The bowling plans were according to the batters. I just told the bowlers to keep it back of a length, at the stumps, and look to the wicket to do the rest. When I saw the teams, I thought we had a great spin attack, especially for UAE. Having a number of good spinners is a good headache to have. As a captain, I would take that any day. It's an exciting tournament, and last year, we had some good talents who went on to play in the World Cup. Having Rajeshwari bowling alongside someone like Sophie, and then Richa Ghosh, it will be good for Indian cricket."
Losing skipper, Mithali Raj's Reaction:
"When you have a good wicket when you know that your batters have been in fine form in the last innings. you want to bat first. I personally would have loved to have had a partnership going between Shafali and Danni, but in both innings, we couldn't get that. Then there was a collapse in the middle. Overall, this is a match to forget. We are going to recover tomorrow but it's important we regroup and analyse. Two matches back-to-back without any preparation is tough, but we have to cheer the girls up. They would have felt sad about the way they batted today."
Player of the Match, Sophie Ecclestone's Reaction:
"We have a great team with a great bunch of girls, to come up here again and play for them is great. When the wicket wasn't turning, so I tried to keep it straight and vary the pace. It's quite nice to get a few wickets. So many youngsters around, they are teaching me the Hindi language and I'm trying to understand their culture."