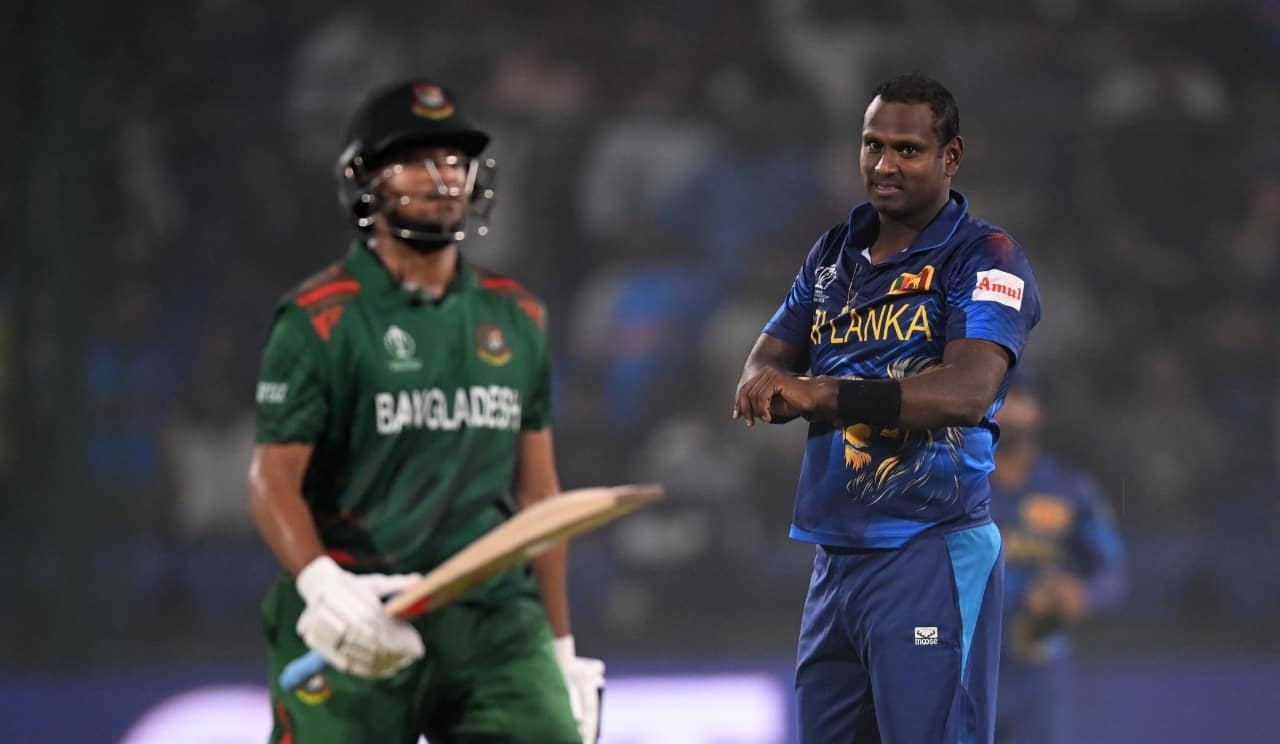 Shakib Al Hasan and Angelo Mathews | Source: X/Twitter
The World Cup match between Sri Lanka and Bangladesh was marred by controversy as the Bangladesh Captain, Shakib Al Hasan, refused to withdraw his appeal against Sri Lankan batter Angelo Mathews, who became the first player in the history of international cricket to be adjudged 'timed out.'
The decision made by Shakib Al Hasan has invited a barrage of criticism. In the most recent development, Trevin Mathews, Angelo Mathews' brother, has issued a warning to Shakib, suggesting that he could face stones from Sri Lankan fans if he decides to play in Sri Lanka.
Here's what Trevin Mathews told Deccan Chronicle:
"We are very disappointed. The Bangladeshi captain has no sportsman spirit and did not show humanity in the gentleman's game. Shakib is not welcome in Sri Lanka. If he comes here to play any international or the LPL matches, stones will be thrown at him, or he will have to face the annoyance of fans."
The incident happened in the 25th over when Mathews stepped up to bat right after Samarawickrama was dismissed. However, he found out that the strap of his helmet was broken and asked for a new one. While he was waiting for the new helmet, the on-field umpires declared him timed out. Mathews approached Shakib twice to withdraw the appeal, but the all-rounder refused to do so.