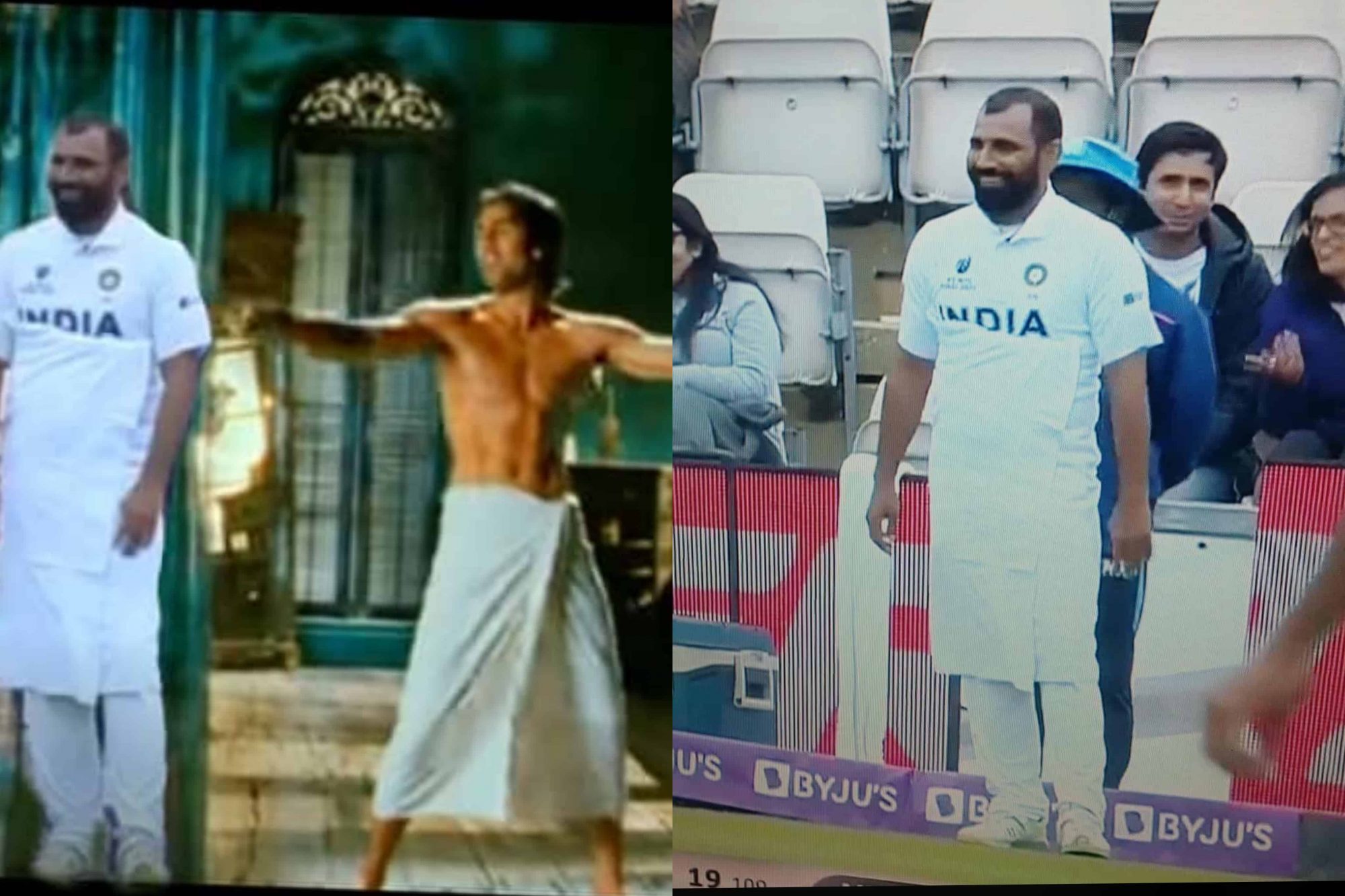 Mohammed Shami | Source: Twitter
India pacer Mohammed Shami had an impressive morning session at Southampton on fifth day of the ongoing World Test Championship final as he picked up a couple of crucial wickets and helped the India get back into the game.
Not only did he grab attention with his brilliant bowling figures, but he did something bizarre that has become the topic to discuss on social media.
Mohammed Shami had wrapped a towel over the lower half of his body to protect himself from cold in the final moments of the first session on Day 5 of the WTC final between Indian and New Zealand.
Meanwhile, fans on social media came up with hilarious reactions to the Indian pacer's unique get-up. Shami was laughing while doing so and was even fielding being wrapped in the towel.
Watch Video:
While one user has compared Shami's bizarre outfit to those worn by actor Ranveer Singh, who is quite popular for his equally bizarre wardrobe, few have said it was looking like a dhoti. There were various hilarious reactions from the users on Twitter. We have got some top reactions for you, have a look:
As long as the match is concerned, New Zealand have been bowled out for 249 thanks to excellent bowling by Indian bowlers in last two sessions. They kept kiwi batsmen on backfoot, but yet they were able to score 249.
Overall, New Zealand are in a better position because they have bowlers perfectly suited to swinging conditions than India's pace attack. India need at least 200+ and that would mean two sessions consumed.