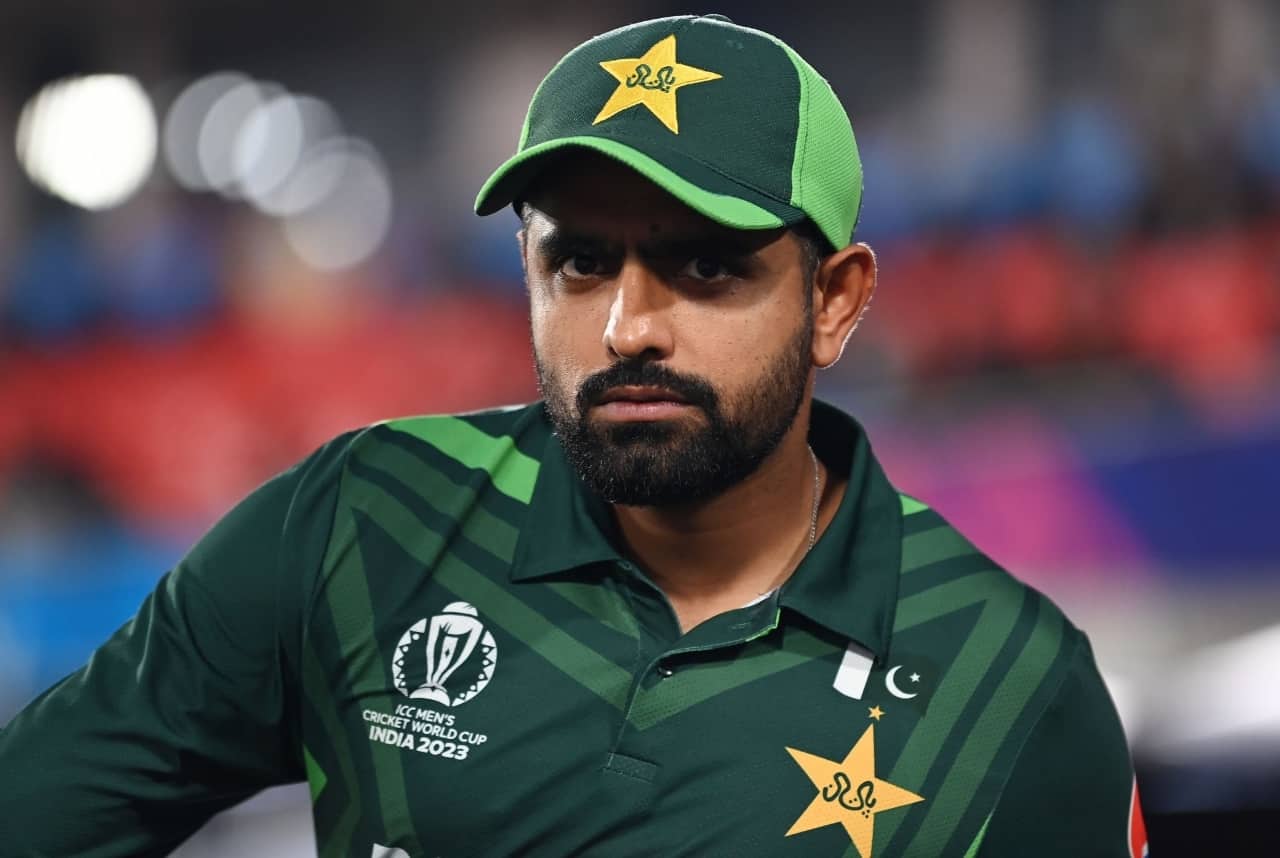 Babar Azam | Source: X/Twitter
The Pakistan team is going through turmoil in the ongoing 2023 World Cup, having lost two back-to-back matches after a strong start to the tournament with consecutive wins against Netherlands and Sri Lanka. They are now on the brink of elimination from the 2023 World Cup.
While Pakistan's World Cup performance falls short of expectations, there are reports emerging from Pakistan suggesting that the PCB is not pleased with Babar Azam's captaincy and is contemplating a change in leadership after the 2023 World Cup.
However, this hasn't been well-received by fans and cricket fraternity, who are criticising the PCB for their treatment of Babar Azam, especially during a prestigious event like the World Cup. Meanwhile, former England captain Michael Vaughan has also weighed in on the matter.
"I don't like the lack of respect Babar Azam is being shown, it's a disgrace. These stories being laid, that Shaheen Shah Afridi is going to be the Pakistan captain. Babar Azam is a wonderful player, and fantastic for Pakistan. When you see these kinds of stories for the captain, during the World Cup, leave it to the end.
"If you think that he is not the right person to take forward the Pakistan team, no problem, you have a lot of time to make that decision. But doing such gossip and especially when such gossip is coming from your own cricket board and people within Pakistan cricket, I find that very disrespectful."
Even though Babar Azam may have some room for growth in terms of his captaincy skills, it's a well-established fact that he is an exceptional talent in Pakistan cricket with the potential to set numerous records in the future.