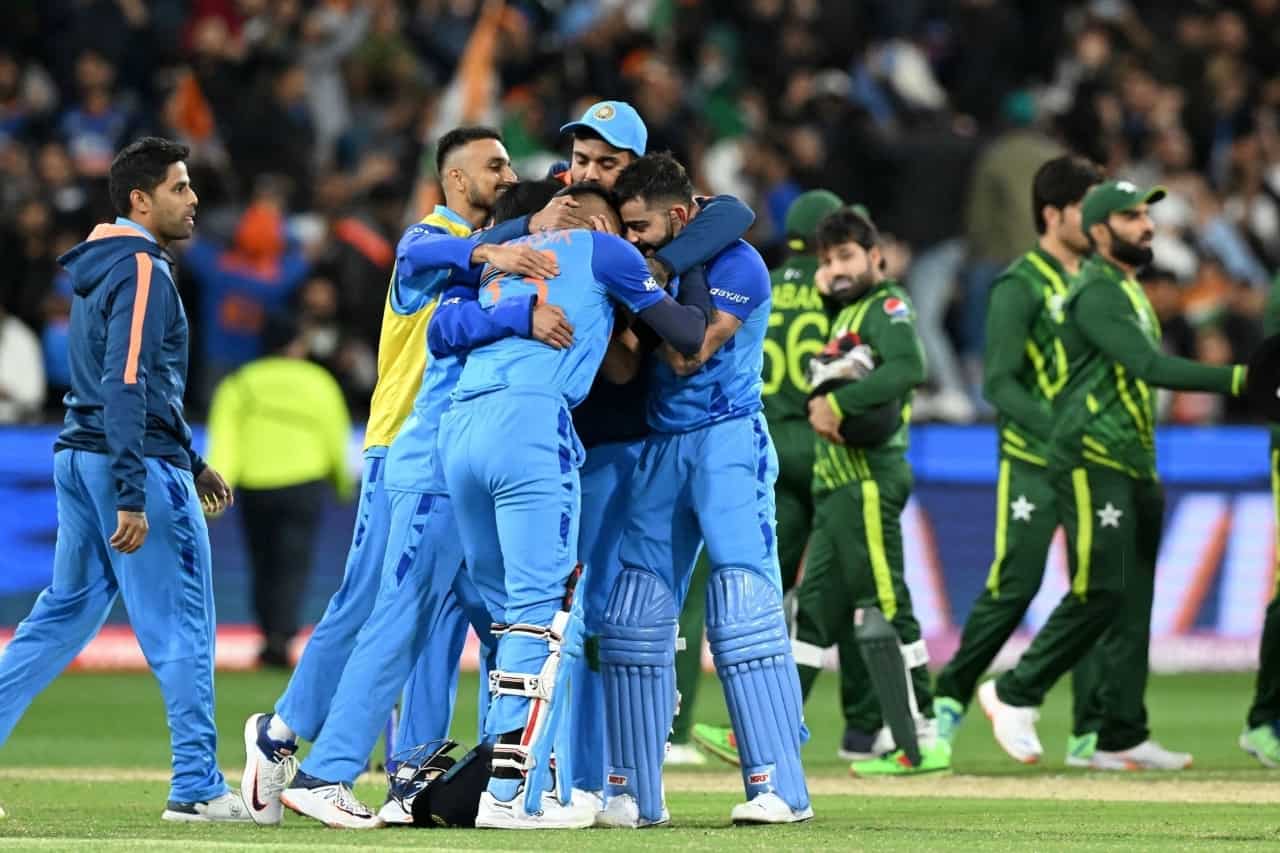 India players celebrate victory over Pakistan | Source: X/Twitter
With the introduction and yearly evolution of T20 cricket, the importance of the 50-over format has been steadily declining. Former cricketers and pundits often discuss the potential disappearance of ODI cricket in the near future due to reduced viewership and declining interest from fans and players.
The debate surrounding the future of ODI cricket has now made its way to the International Cricket Council (ICC) as reports suggest that the ICC is gearing up for a meeting in November to address the fate of the 50-over format. Several member nations have voiced their worries about the diminishing audience, both in the stands and on TV.
One of the factors contributing to the decline in viewership and fan interest in the 50-over format is its lengthy nature, involving a total of one hundred overs. In the modern era, there is a growing preference for shorter sports, and that's why cricket fans tend to favour T20 cricket, whether at the international level or in franchise tournaments.
Meanwhile, the ICC World Cup 2023 is in full swing in India, and it's remarkable that in nearly every match, be it involving India or other teams, the stadiums are packed with enthusiastic crowds, which is a clear sign that viewership is not down that much, and maybe the ICC can spice up the format with some fresh rules instead of axing it entirely.