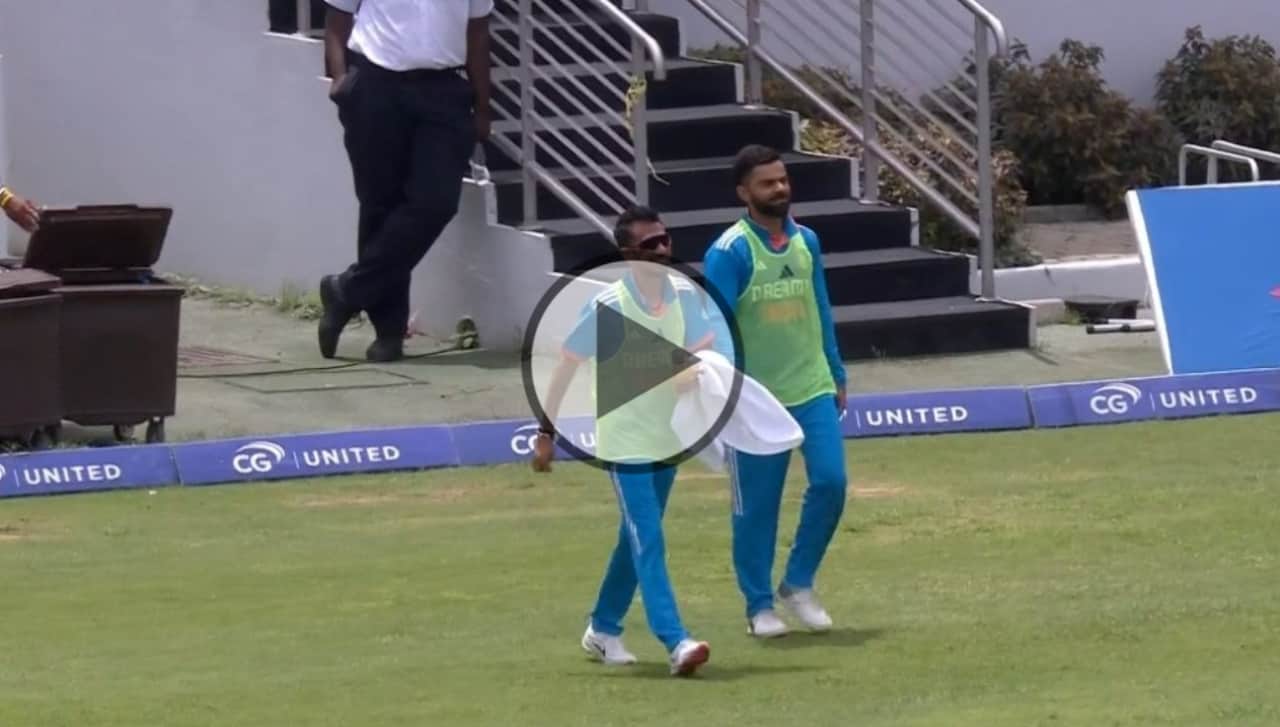 Virat Kohli carrying drinks along with Yuzvendra Chahal
India made two major changes in the second ODI match against West Indies as they rested their regular captain Rohit Sharma and Virat Kohli. In their absence, Hardik Pandya was appointed as the stand-in captain.
However, the decision appeared to have backfired big time as India, putting to bat first, was bowled out for just 181 runs in 40.5 overs, with Ishan Kishan emerging as the top scorer, once again hitting a smashing half-century.
In the midst of the match, Virat Kohli was spotted carrying drinks along with Yuzvendra Chahal for the Indian batters, and the video of this incident became an instant hit on social media.
Watch Video: Virat Kohli Carrying Drinks in 2nd ODI
Notably, Virat Kohli was part of the first ODI against West Indies, but he didn't get a chance to bat as the Indian management decided to experiment with the batting line-up by shuffling the positions of the batters.
The Indian management's decision to rest Virat Kohli and Rohit Sharma in the second ODI didn't sit well with fans, who expressed their discontent on social media, criticizing the experimentation and lack of game time for these two stalwarts, especially with the 2023 World Cup scheduled for later this year.