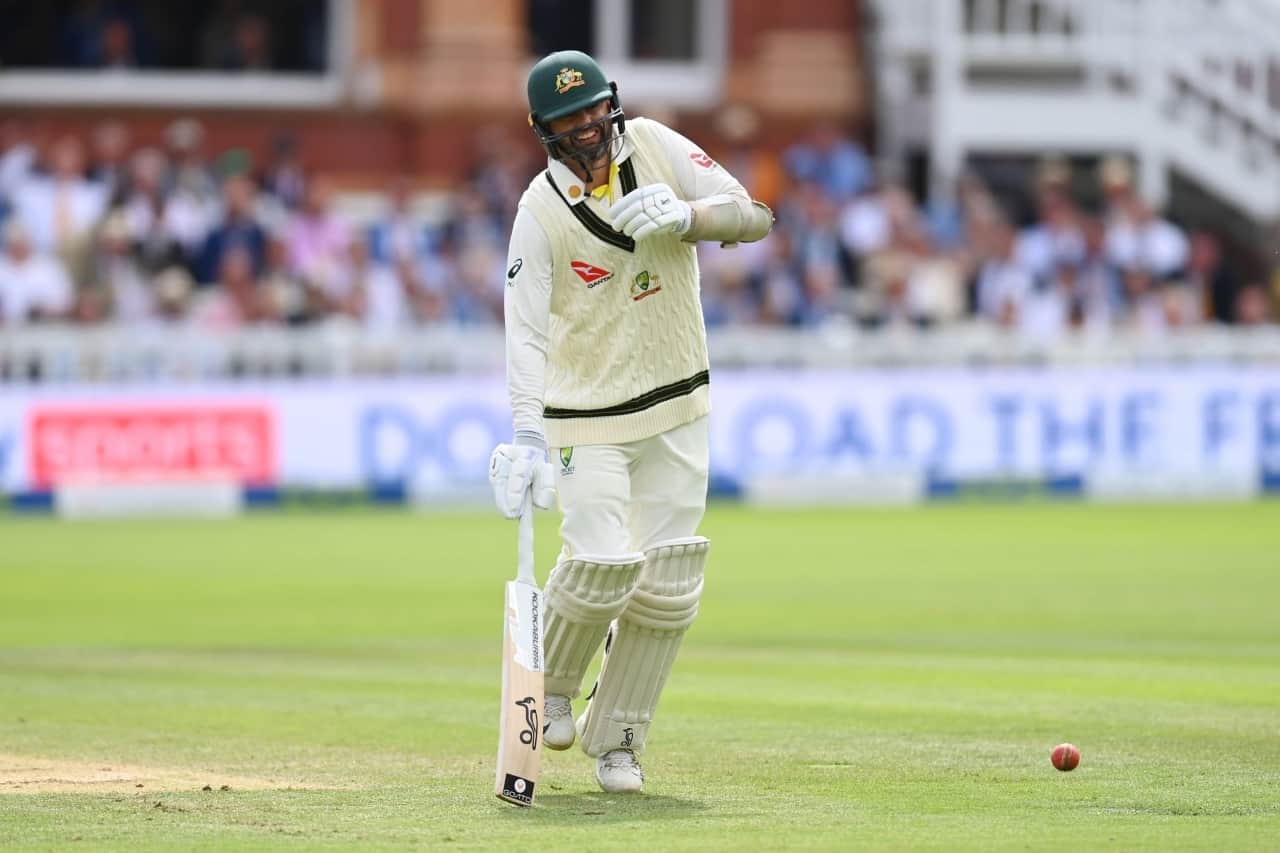 Nathan Lyon | Source: GettyImages
In an act of true heroism, Australia's renowned spinner, Nathan Lyon, defied all odds as he came out to bat in the second innings despite suffering a calf injury on day two of the ongoing Test.
Lyon, who was seen walking with the help of crutches on day 3, didn't come out to bowl after suffering the injury. However, on Saturday, when Australia was reduced to 264/9, Lyon came out to bat, limping.
The sight inspired the entire crowd at Lords, who rose to their feet and applauded the Australian batter, recognizing the sheer bravery on display.
Watch Video: Nathan Lyon Hobbles Out to Bat Despite Injury
Lyon was seen struggling to run even a single during his stay on the field. However, he was eventually dismissed by Stuart Broad, having scored four runs off 13 balls.
With the invaluable partnership of 15 runs from Nathan Lyon and Mitchell Starc for the final wicket, Australia surged to a total of 279, leaving England with a challenging target of 371 runs to secure victory.
While Nathan Lyon valiantly stepped up to bat for Australia despite his injury, his chances of bowling in the final innings seem highly unlikely. This sets the stage for an intriguing contest as Australia must find a way to defend the total without their main spinner.