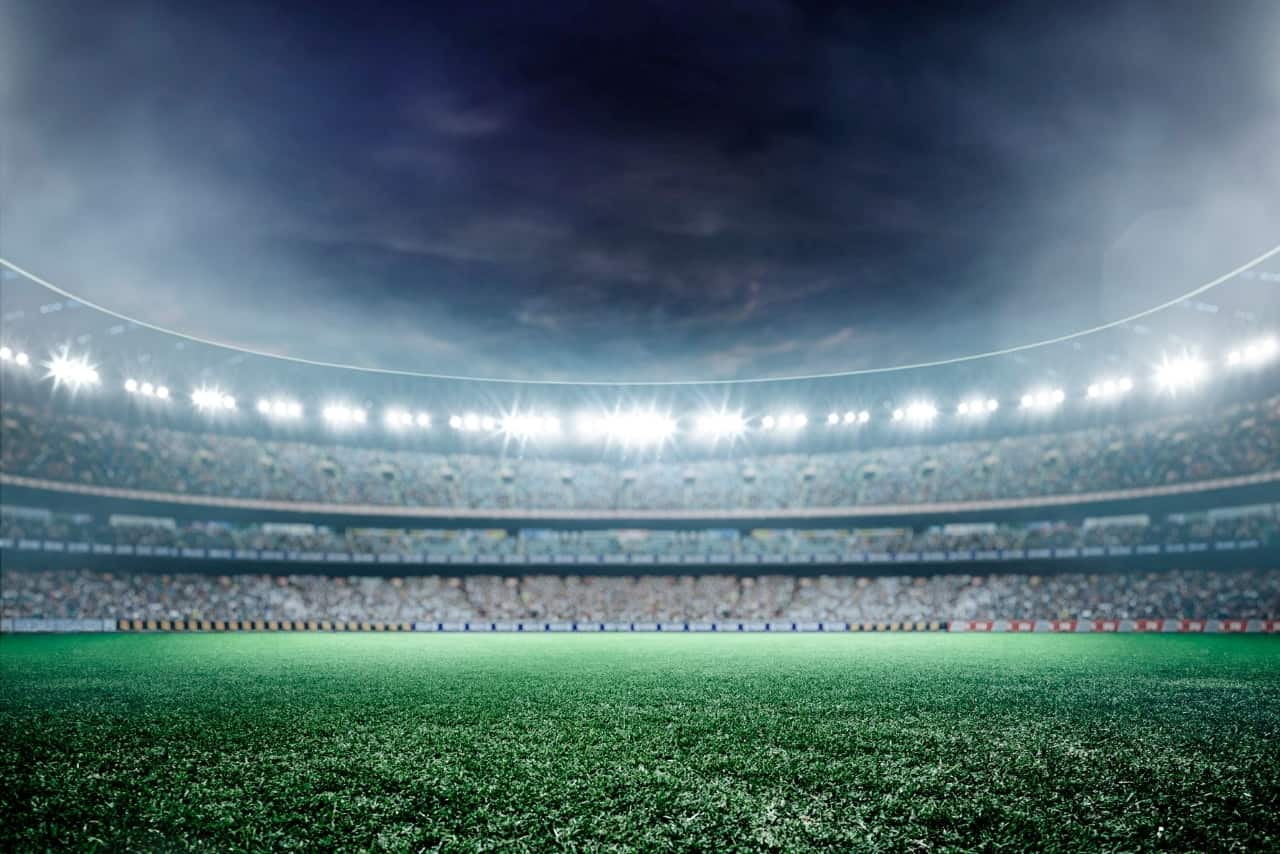 Stadium Illustration | Image Source: GettyImages
Cricket is recognized as one of the world's most popular sports. With this, several countries have their respective national teams to represent them on an international level. In fact, countries like India even host their own cricket leagues. With the thrill that each match provides, many people grew fond of this sport. Its popularity even made it a huge part of Indian culture. 
Each match shows a great display of athleticism and sportsmanship from all the players. Thus, adding to the excitement that fans love. Watching cricket matches becomes exciting as fans have no idea what will happen next. Some even bet on cricket matches to appreciate the matches even more.
However, several matches had to be postponed when the pandemic first hit. But with the help of technology, fans were still given the chance to bet on live cricket matches that didn't take place in actual stadiums. This was made possible by simulated reality league matches or commonly known as SRL.
As the name suggests, SRLs are simulations of actual sporting events. Quite similar to the actual matches, these are held in real-time and can also be betted upon by the fans. Even if actual matches have already resumed, many fans are still hooked on watching SRL matches. Here are some of the reasons why:
They are based on real data
SRLs uses unique algorithms that collect data from the previous 500 games to simulate real-life matches. The vital data of players and their playing histories are among the pieces of information they obtain.
The players and teams that are featured on SRLs are also those who compete in the World Cup every four years or leagues that take place annually. One of the most popular SRL matches that fans anticipate is those that resemble the Indian cricket leagues. Since the chances are based on genuine data, they are more credible and realistic. Betting on SRL matches will then feel like betting on real matches.
They are highly similar to real cricket matches
Fans will no longer have to wait for the schedule of their favourite leagues. Unlike actual cricket matches that follow strict scheduling, SRL matches can take place at any time during the year, including when it's off-season. This allows fans to support and bet on their favourite teams anytime and anywhere as long as there is a stable internet connection.
They happen real-time
Matches in the SRL are played in real-time. To add to the excitement, the games are played in simulated stadiums where the weather has an impact on the game's flow. As a result, the viewer's experience is as authentic as possible!
They have different betting markets
Since SRL matches allow betting, players can place wagers on simulated versions of their favourite athletes. When browsing online sportsbooks that offer cricket SRL betting, one will notice that there are a variety of matches to choose from. These are usually similar to the markets available for regular cricket matches.
Aside from the numerous betting markets accessible, punters appreciate the ability to modify their wagers. Fans can place pre-match or live bets, depending on which site they choose.
They cover all cricket formats
Another great feature that fans love about SRL cricket matches is that they cover the different formats of cricket. Given the uniqueness of the sport, SRL developers made sure that there were matches to be held across the three major formats of cricket.
This makes it more realistic and appealing to fans as players can perform differently among Twenty20 matches (T20s), One Day Internationals (ODIs) and Tests. T20s are the shortest format of cricket that is played in a few hours. When played on an international level, this is called a T20 International or T20I. ODIs, as the name suggests, are played for an entire day while Test matches are the longest format that is played for five days.
These are just some of the reasons why there are many cricket fans fond of watching and betting on simulated reality league matches. By supporting this version of cricket matches, fans will have another way of appreciating the sport even when their favourite teams and athletes may be unavailable in real life!