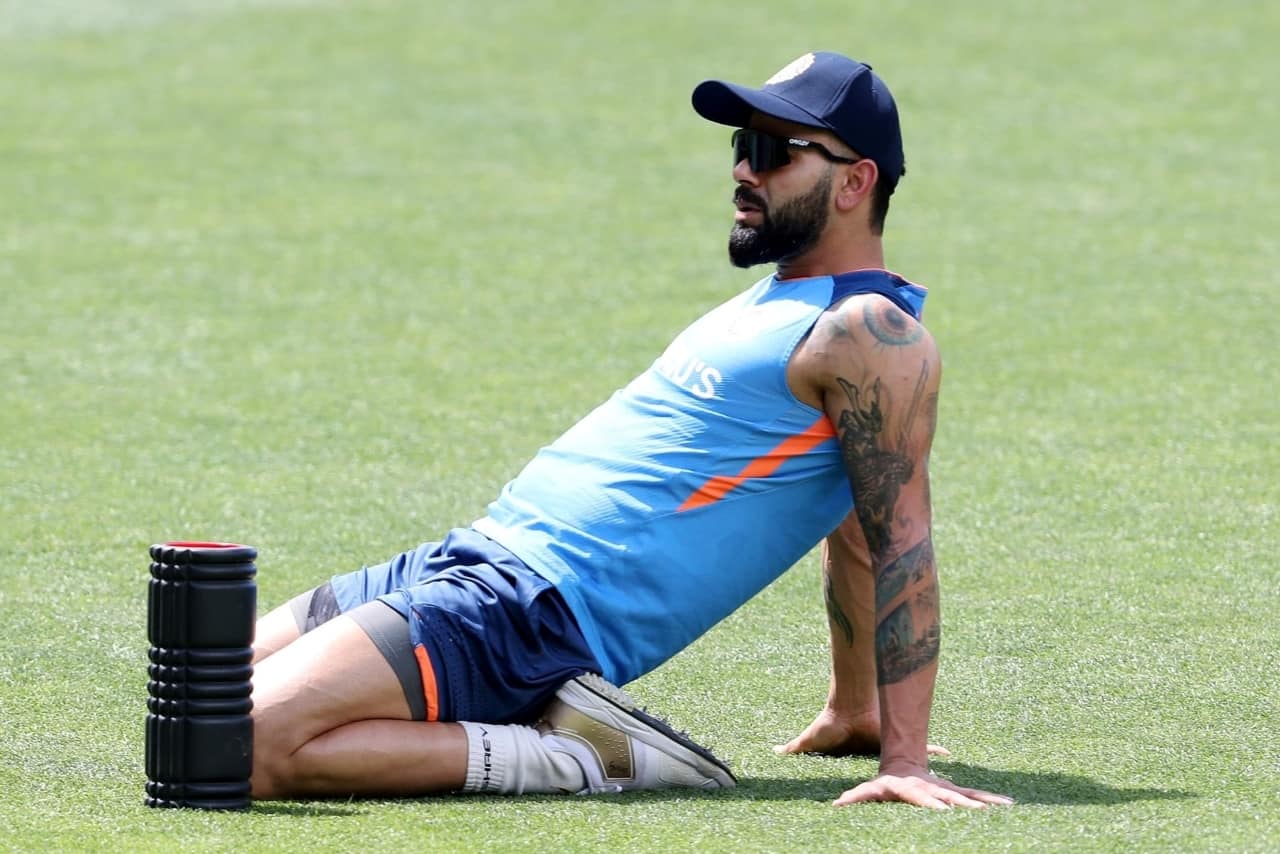 Virat Kohli during squad training session | Source: Twitter
The Board of Control for Cricket in India (BCCI) has introduced a new fitness parameter – DEXA Scan, that the Indian players need to pass in order to remain in contention for the selection.
The Yo-Yo fitness test has also been reintroduced in the eligibility criteria for selection in the Indian cricket team following the high-profile review meeting of the BCCI here.
While we all are aware of the Yo-Yo Test, the DEXA (Dual-energy X-ray absorptiometry) Scan Test is something we need to take a deeper look at.
---
What is Dexa Test?
As DEXA's complete name suggests, it is a type of scan that uses X-ray technology to measure bone strength. Not just this, this test also tells you about the kind of fracture in bone even before it develops.
This test is also called a bone density test, in which a special kind of X-ray produces two types of beams one with high energy and while other with low energy. Both these beams are passed through the bone and the number of X-rays emitted is measured, which helps in finding the density.
Bone strength and mineral density are badly impacted after players are injured. With Dexa, the Indian cricket board can assess the players' conditions well and develop more accurate plans for recovery.
---
Why has DEXA been introduced in Indian cricket?
Due to the hectic international schedule, fitness has been one of the key points for Indian cricketers. Matches against top-ranked teams demand that the first-choice players remain fit throughout the season.
We have seen plenty of players getting injured and sidelined for months in the last year. India's pace spearheads Jasprit Bumrah, star all-rounder Ravindra Jadeja, and Deepak Chahar, among others have missed a lot of cricket due to their respective injuries.
Workload management has also been an issue for the Indian cricket board and with the introduction of the Dexa test, the selection committee will be able to get handy information regarding the players' fitness.