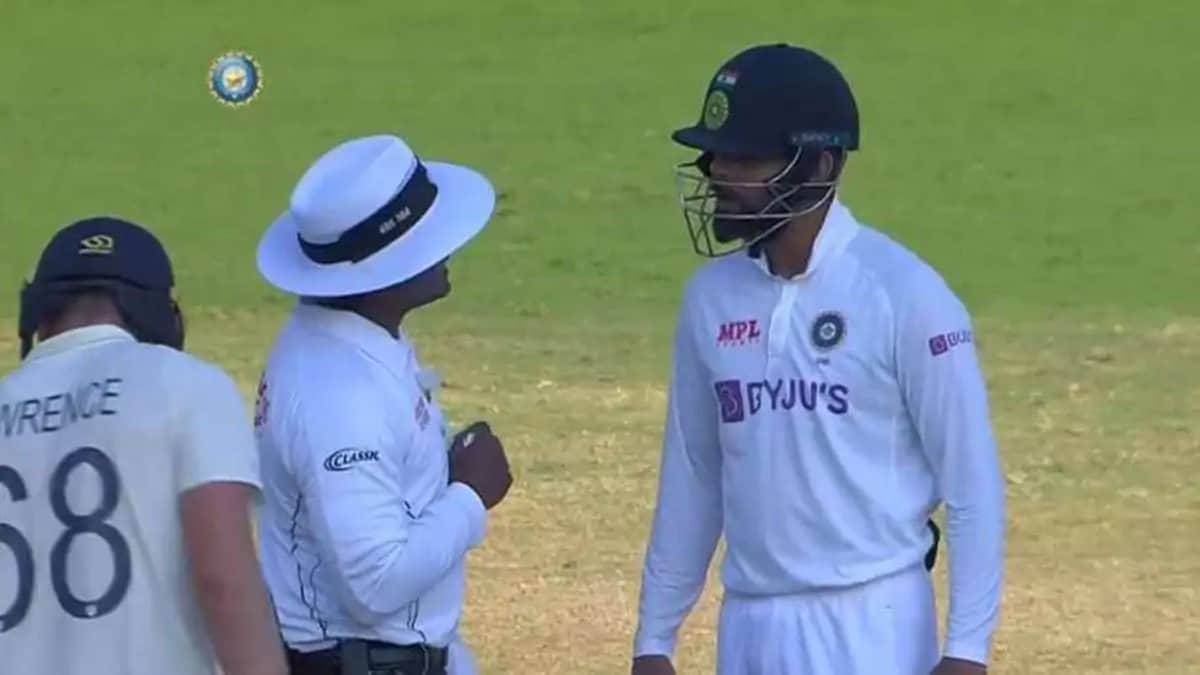 Virat Kohli Losses His Cool | Source: Twitter
Team India captain Virat Kohli was left fuming after England skipper Joe Root survived a close LBW call on Day 3 of the second Test between India and England in Chennai. Kohli was clearly not happy with the decision and was seen having a heated argument with on-field umpire Nitin Menon after the incident.
The incident took place when Menon adjudged Joe Root not out in the final over of the day. Kohli had reviewed the decision but was absolutely furious when Root survived the LBW on umpire's call after lbw technology had been applied. During the review, ultra-edge confirmed the ball had missed the bat but struck the pad on its way through to wicketkeeper Rishabh Pant.
India's captain was then seen engaging heatedly with the umpire, which could lead to action from the match referee. Article 2.8 in the ICC's Code of Conduct covers "dissent at an Umpire's decision", and includes "arguing or entering into a prolonged discussion with the Umpire about his/her decision".
Notably, Article 2.8 states, "It shall not be a defence to any charge brought under this Article to show that the umpire might have, or in fact did, get any decision wrong."
Thus, the punishment for such an offence could bring Level 1 or Level 2 charges on Kohli, resulting in one to four demerit points. The Indian captain already has two demerit points to his name. A total of four demerit points within 24 months result in a player being suspended for 1 Test/2 ODIs or T20Is.
Kohli is also facing severe criticism for his action. Earlier, David Llyod also criticsed the actions of Kohli.
"He cannot be speaking to umpires like that and inciting the crowd. He should be setting a much better example. Someone in his camp should be having a word and the match referee should be very interested. It's calculated and it's not a good look," said veteran commentator David Lloyd.
Former England captain Michael Vaughan also expressed his disappointment regarding Kohli's behaviour towards the on-field umpire.
"You can't have this, I'm sorry. Kohli is such a powerhouse, you can't have him intimidating the umpire. It's a stinker of a decision but you can't be doing that as a captain," Vaughan said.