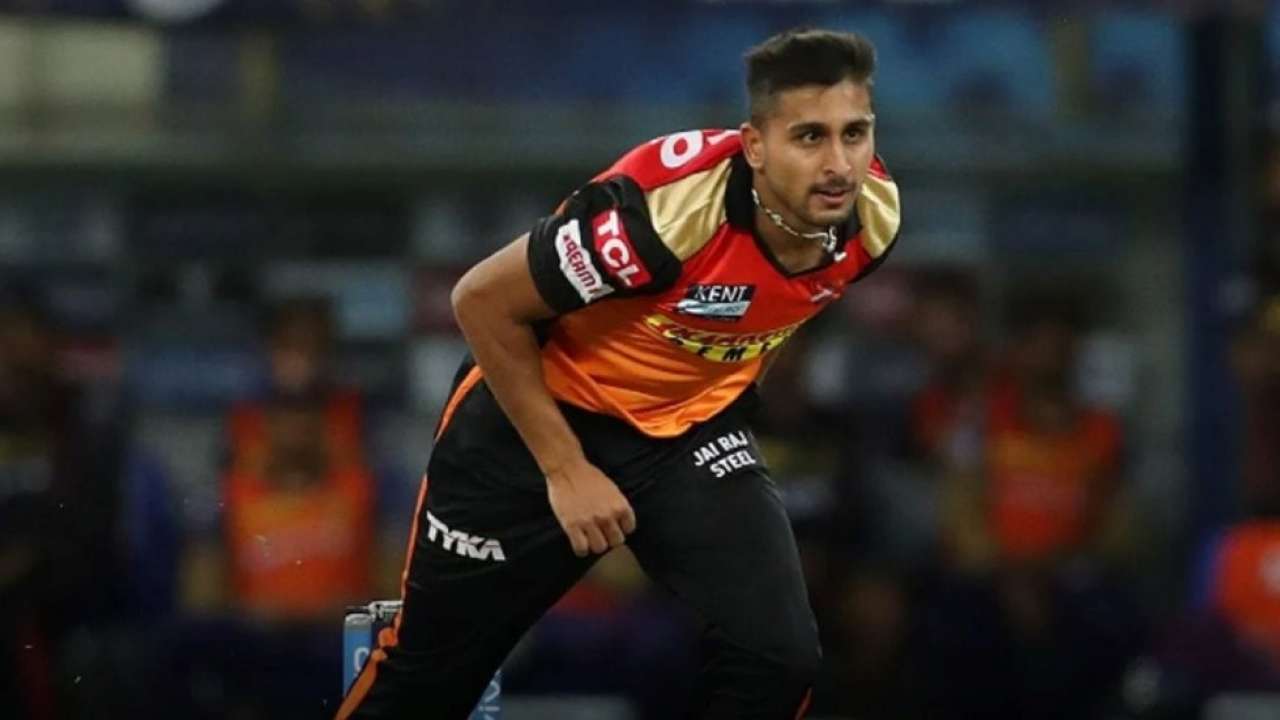 Umran Malik | Source: Twitter

Jammu and Kashmir fast bowler Umran Malik has been selected as Team India's net bowler for the next T20 World Cup after dazzling everyone with his speed in the ongoing season of the IPL 2021.
Malik joined SunRisers Hyderabad as T Natarjan's replacement in the second leg of the tournament. T Natarjan was found Covid positive ahead of SRH's first match in UAE leg.
Jammu pacer, amusingly ended up recording the fastest delivery of the season. SRH pacer Umran Malik clocked 153 kph to bowl the fastest delivery of IPL 2021 against Royal Challengers Bangalore on Wednesday.
Meanwhile, Mohammed Siraj was the previous fastest Indian bowler in IPL with a delivery clocking 145.97 kph.
Umran, who was a part of the Hyderabad contingent as a net bowler, has played one T20 and List A match for Jammu Kashmir and has picked a total of four wickets.
After the match against Royal Challengers Bangalore, Malik spoke to Team India veteran pacer Bhuvneshwar Kumar about his rise in Indian cricket and also how former star cricketer Irfan Pathan played a crucial role in his career.
"From the beginning, I was into fast bowling. When I played tennis ball cricket back home, I used to bowl fast there as well. I was the fastest of all. We used to play one-over matches and I used to bowl fast yorkers. I started bowling from leather balls in 2018 during the U-19 trials, where the selectors saw me. I was bowling in joggers and didn't know about spikes until then. One of my friends gave me his spikes and I then came into the U-19 team. Then I played U-23 the next year and then I also played Vijay Hazare and Syed Mushtaq Ali," Malik said while speaking to Bhuvneshwar Kumar after the match.
(News Source: ANI)