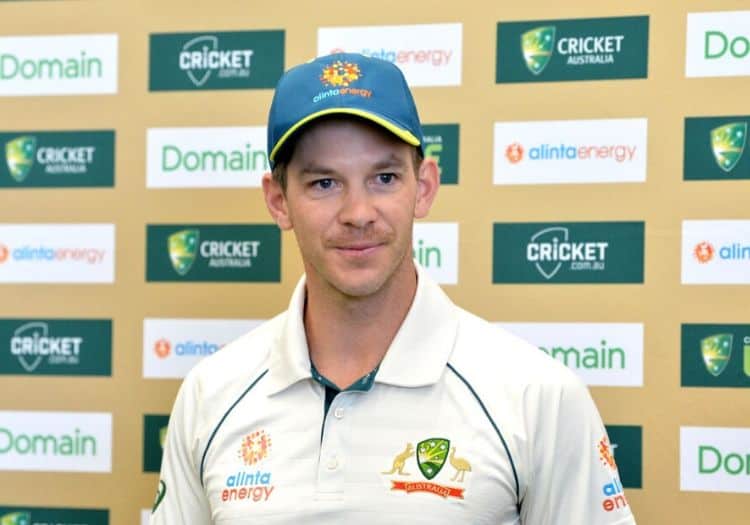 Tim Paine | Image: Twitter
Australian captain Tim Paine on Tuesday defended star batsman Steve Smith, who faced allegations after erasing Rishabh Pant's guard mark during the drawn third Test in Sydney. Paine further said that if something went wrong, the Indian team would have raised the issue.
On the last day during the drinks break in the first session of the game, the stump camera caught Steve Smith erasing the batsman's mark on the pitch. The video got viral on social media and fans were left fuming after Smith used what is widely being considered as a cheap trick to put off Pant.
While speaking to ESPNCricinfo, Paine said that he spoke to Smith about the incident and added that he is extremely disappointed with how it has come across. Further, he explained Smith's actions during the Test matches. He said that if one has watched Smith play Test cricket, that is something he does every single game, five or six times a day whether he is actually batting or not.
"I have spoken to Steve about this and I know he is really disappointed with the way it has come across. And if you watch Steve Smith play Test cricket, that is something that he does every single game five or six times a day," Paine told reporters.
"He is always standing in the batting crease, shadow batting, as we know he has got those sort of many Steve Smith quirks, so one of them is he is always marking sand," he explained.
Paine, at the same time also said that the Indian team would have raised the issue if Smith had changed the guard mark.
"He (Smith) was certainly not changing guard and imagine if he was, then the Indian players would have kicked up a bit of stink (at) that time," he said.
"But that is something I have seen Steve doing many a times in Test matches and Shield games that I have played with him, when he is in the field, he likes to sort of walk up to where he bats and visualise how is he going to play," Paine elaborated.
After the video got viral on social media, former Indian cricketer Virender Sehwag, ex England players David Lloyd and Michael Vaughan also criticised Smith's action.
"…There is no way in the world, he was trying to change Rishabh Pant's guard or anything like that. That is just one of Smithy's thing that he does, now that it has come up like it is, again it is something he might need to look at because of the perception of it," stressed Paine.
Smith had earlier been involved in a ball-tampering case during the third Test against South Africa in Cape Town in 2018. After this, Smith and then vice-captain David Warner were banned from international and domestic cricket for 12 months.